This is a very special bike crafted with care back in Oct 2017. With a final weight of 7.91 lbs. (3.584kg), this unique hill-climb machine features at its core an AX-lightness Alpha frame paired with THM Scapula Fork.
Inspired by Gunter Mai's World's Lightest Road Bike back in 2008, this bike was meant to be the "heavier" version of the previous world's lightest bike to be ridden as a daily rider by its new owner.
Unlike Gunter's bike, this one has parts that are actually obtainable and is replicable today. Nothing on this build is one off or manufactured specifically for this bike hence you could actually build this bike with some custom work and the proper funds.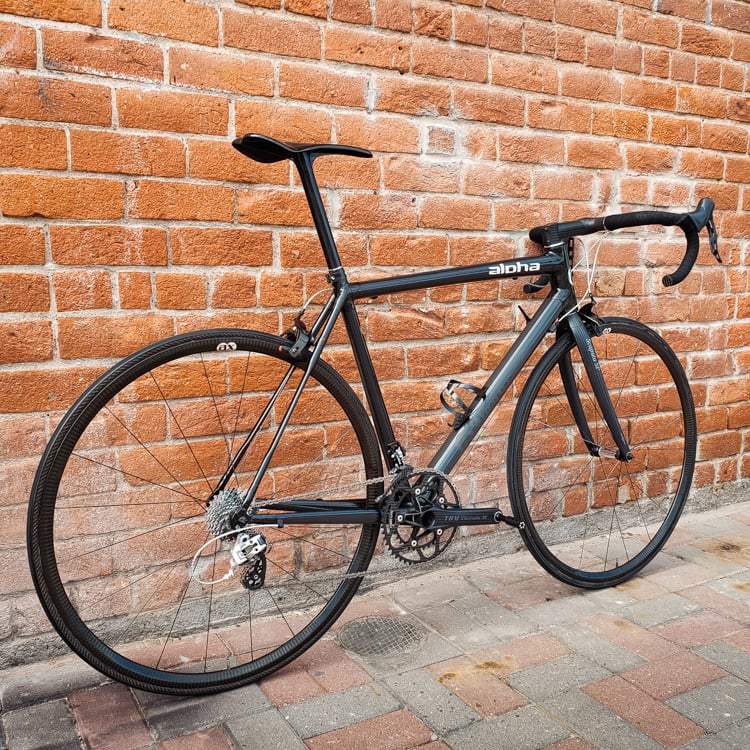 It took over a year to gather all the components for this build.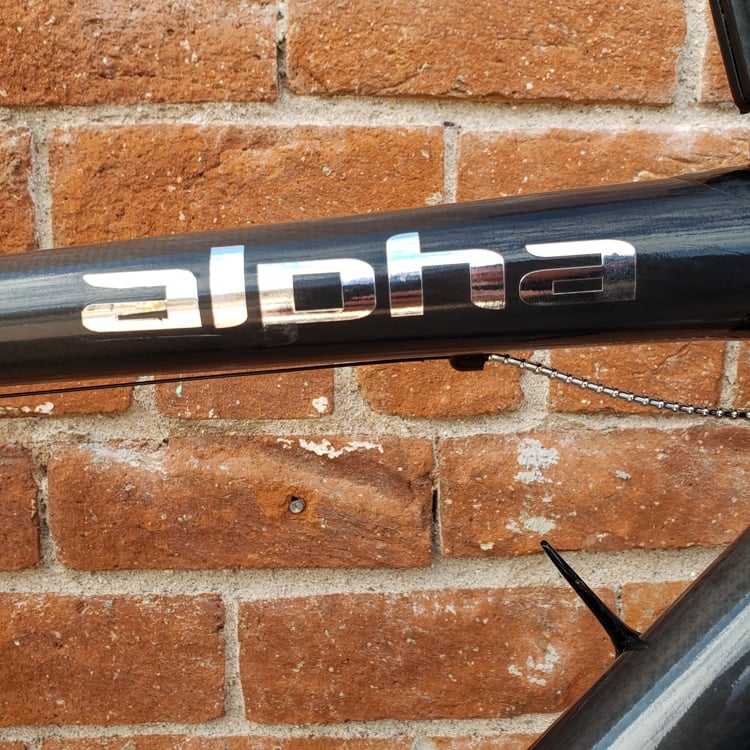 The bottom of the letter P in the Alpha decal was damaged which created the "Aloha" Ax-lightness moniker.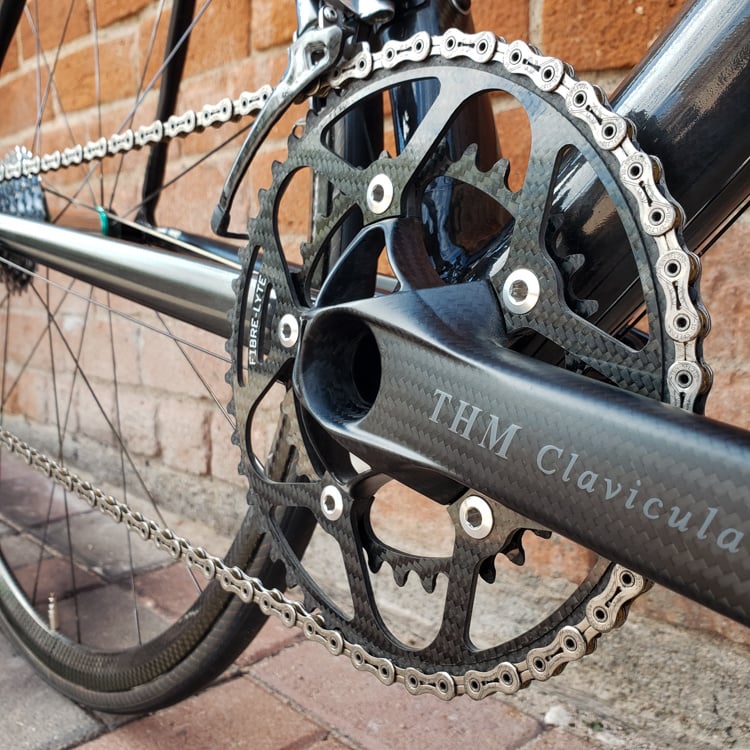 THM Clavicula Cranks paired with Fibre-Lyte Chainrings and Yaban SFL210 Ti Chain.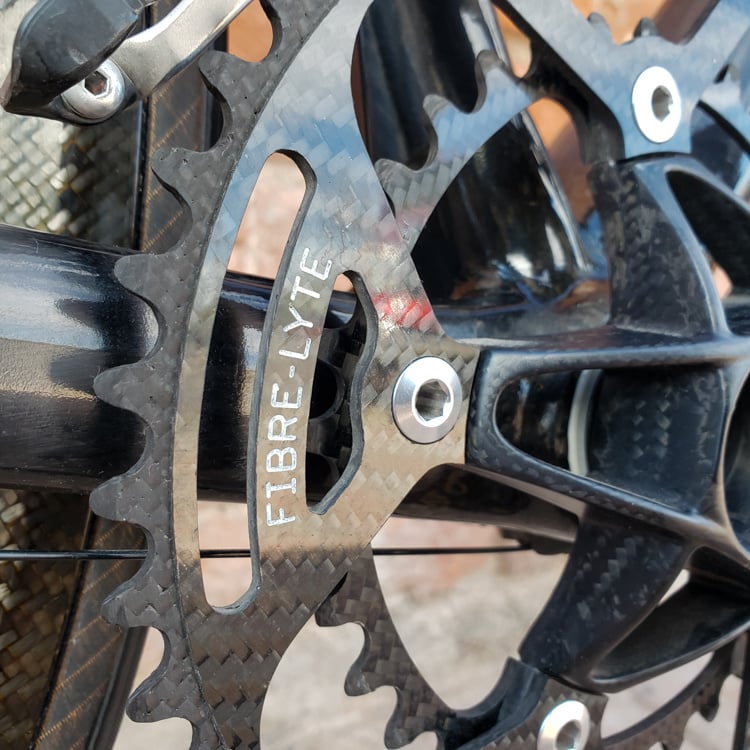 Fibre-Lyte Chainrings (50x34).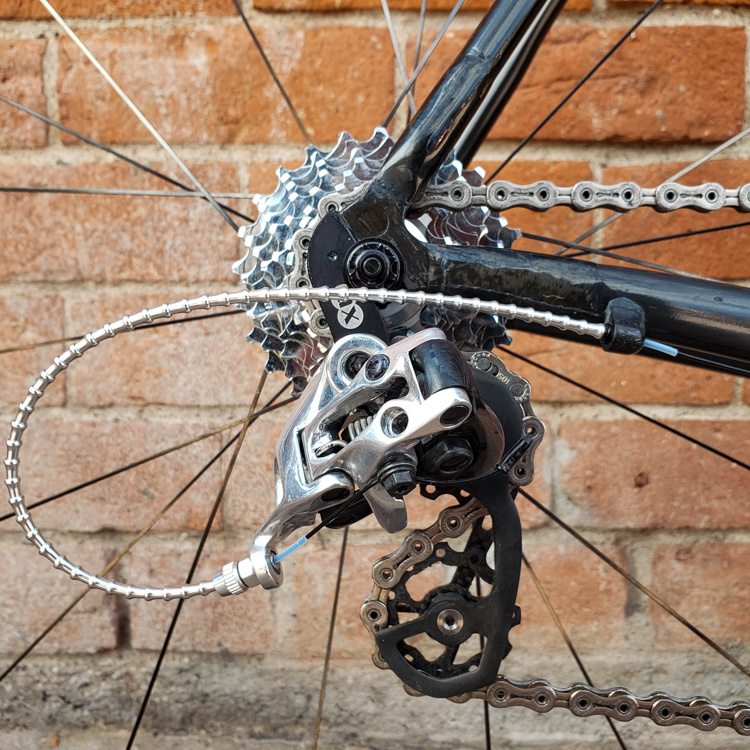 Tuned SRAM Red Derailleur with Alligator Housing.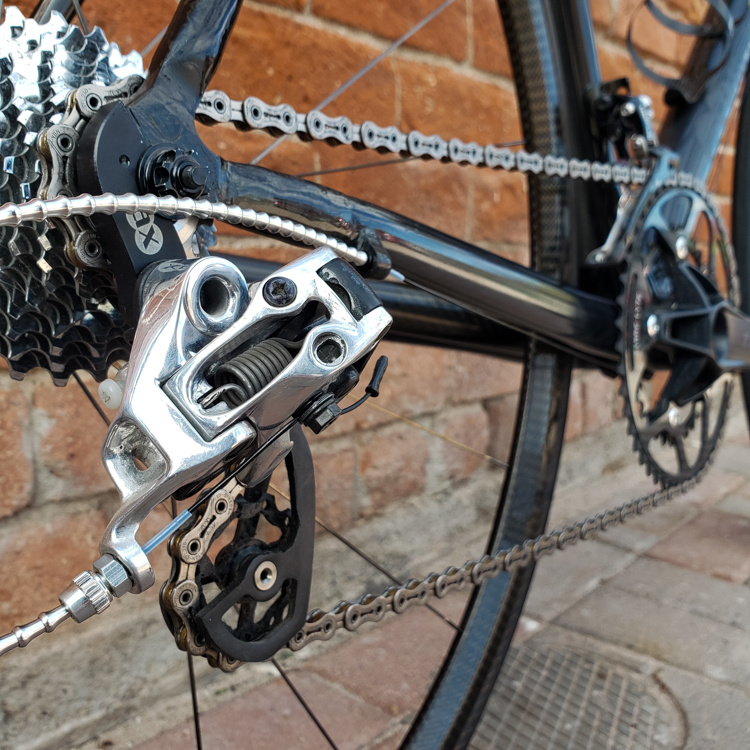 Here's a closer up shot of the tuned SRAM Red rear derailleur with BTP cage. We keep the Powercordz off the guide fin to avoid stretch and any hard angles.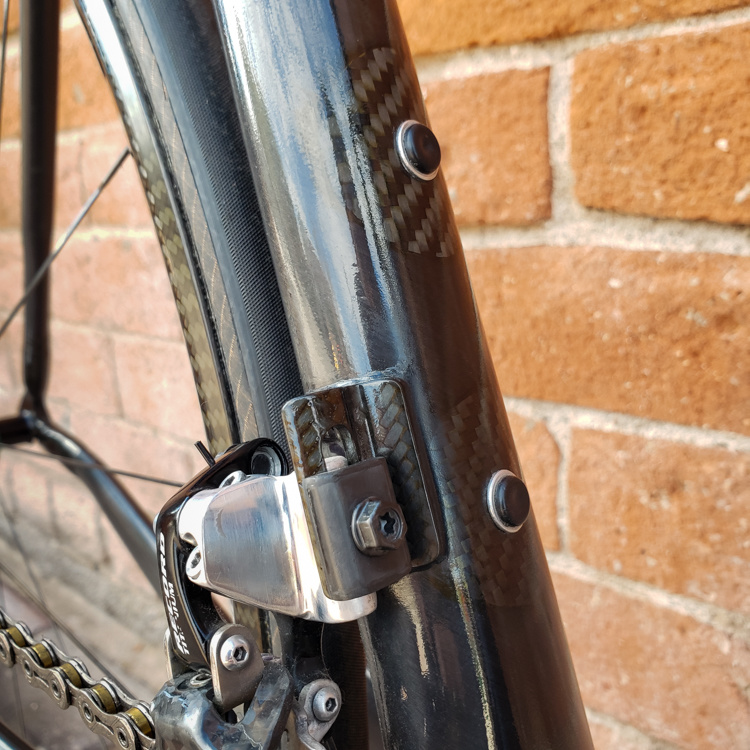 Tuned Campagnolo front derailleur and its braze on plate.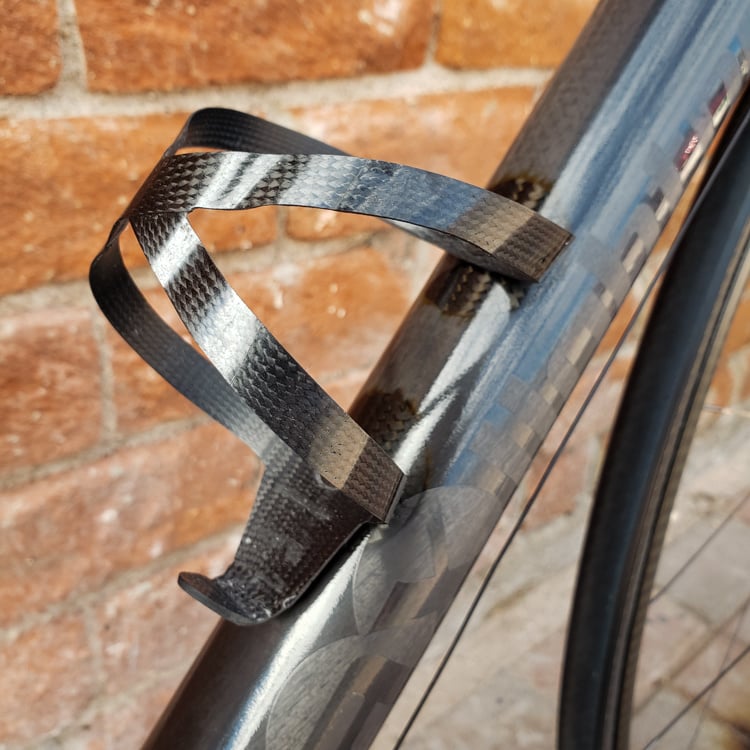 B-T-P bottle cage. (Possibly old Tune cages)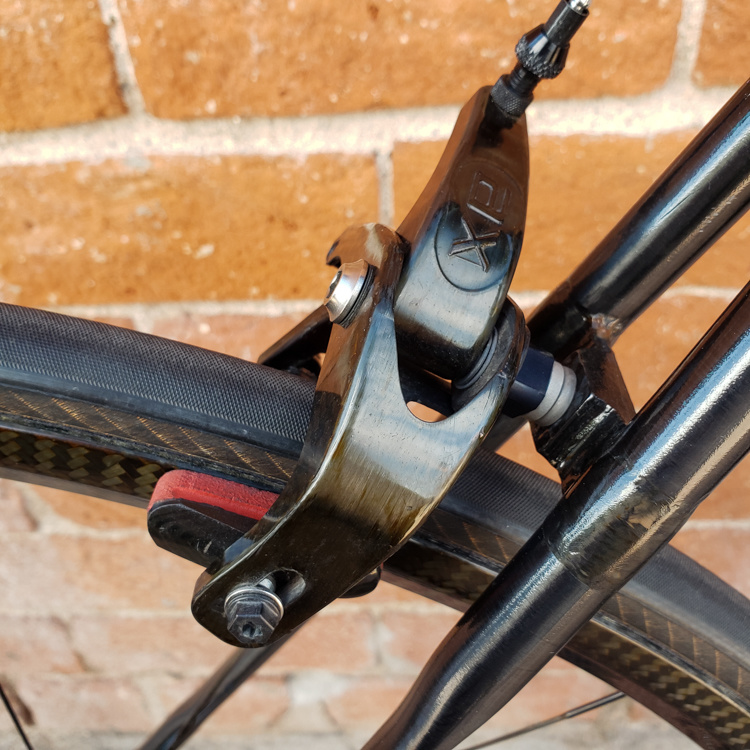 AX-lightness 3000 Brakes.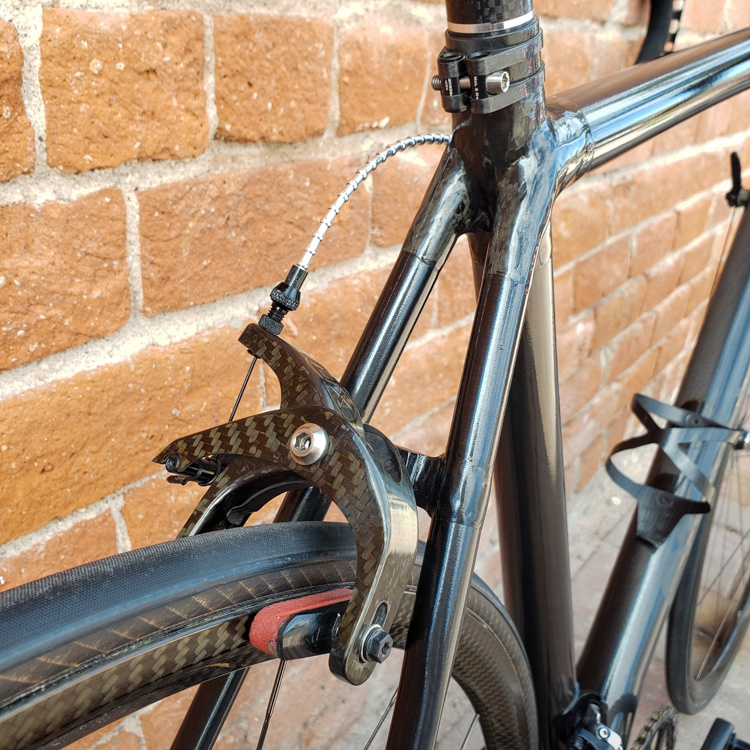 B.T.P carbon pad holder.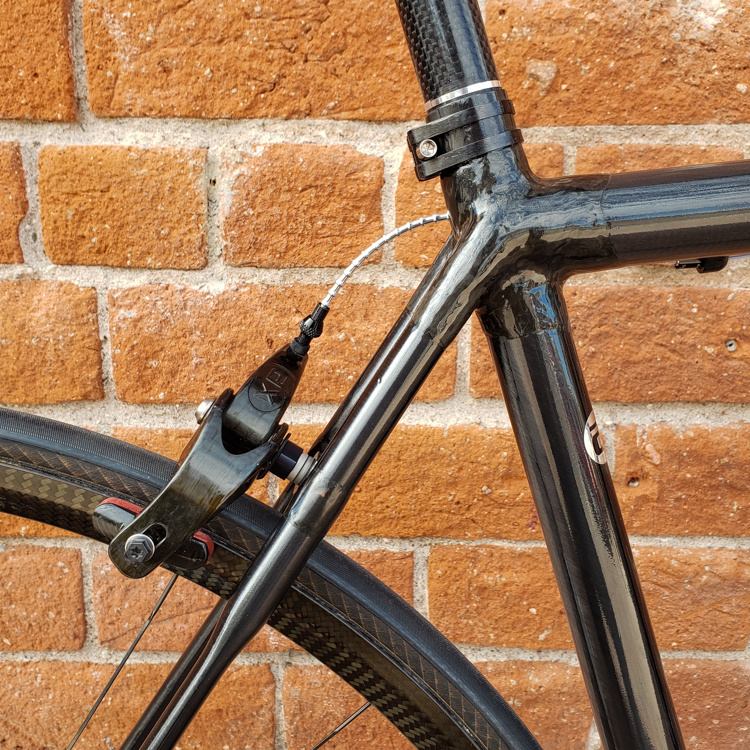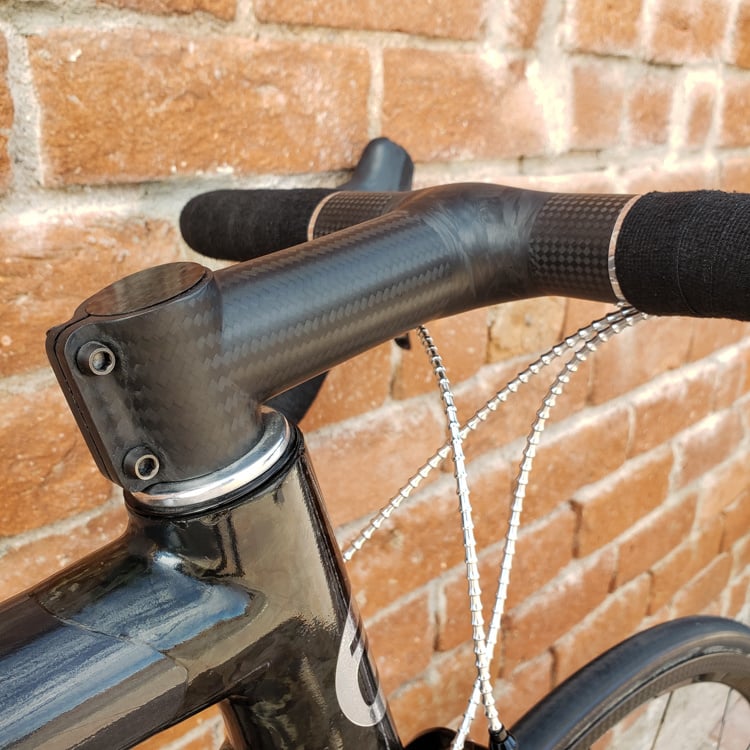 Schmolke TLO Handlebars mated to a 120mm MCFK stem, courtesy of Calfee Design.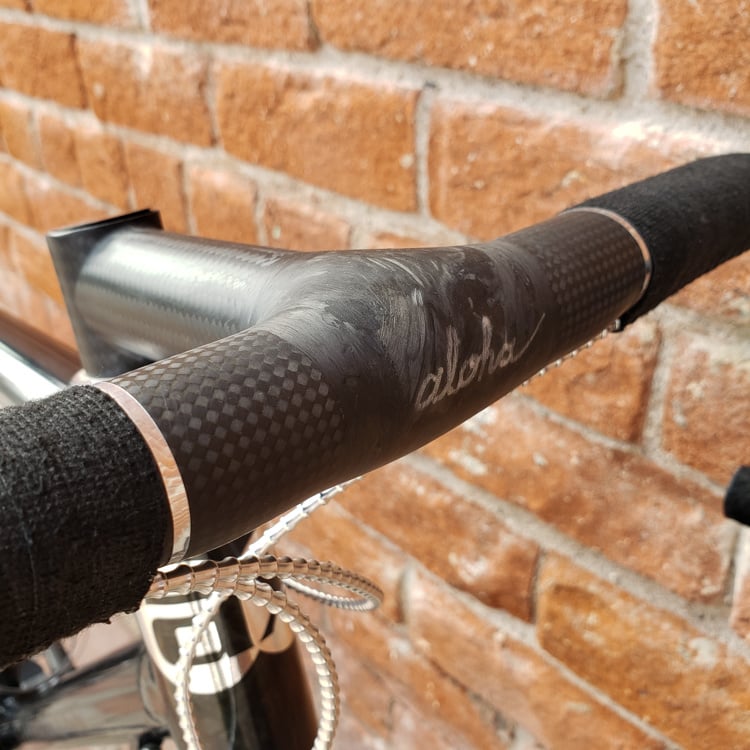 "Aloha"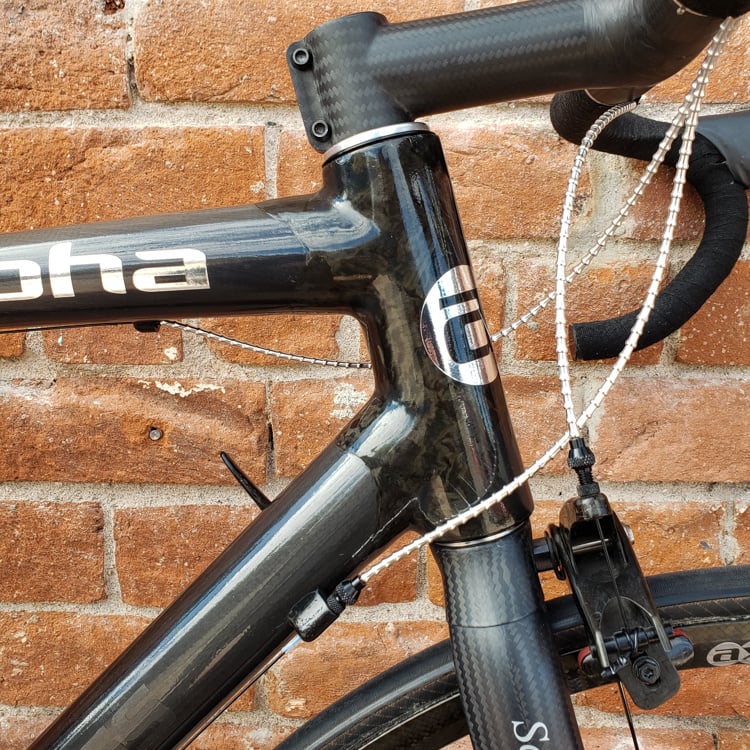 Alligator Housing with the now defunct Powercordz Cables.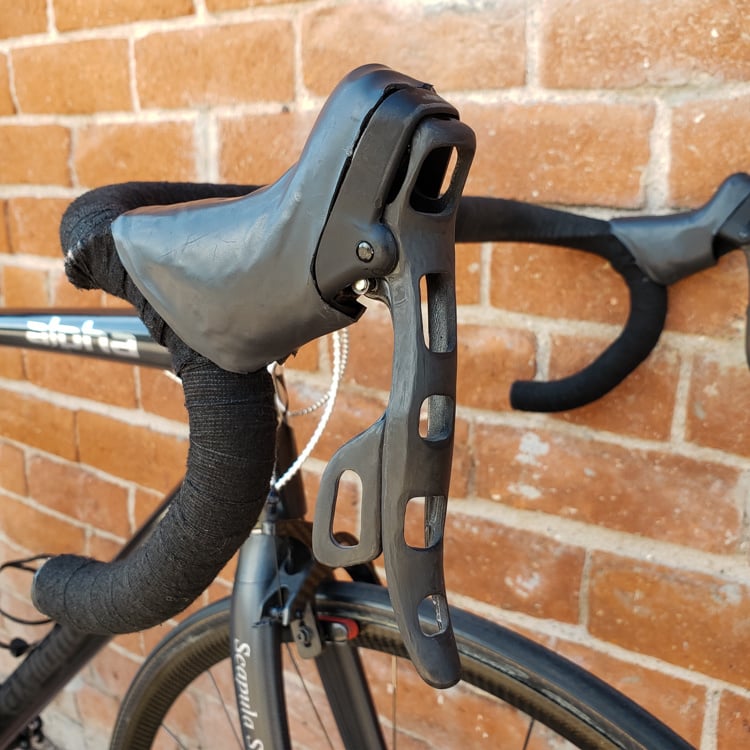 Carefully tuned SRAM Red Shift Levers.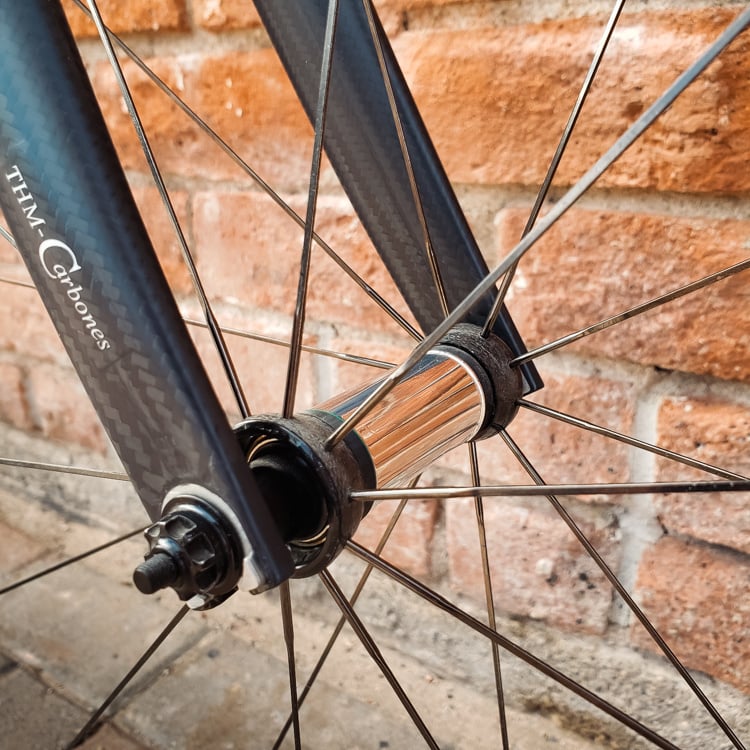 THM Scapula fork with Tune hubs.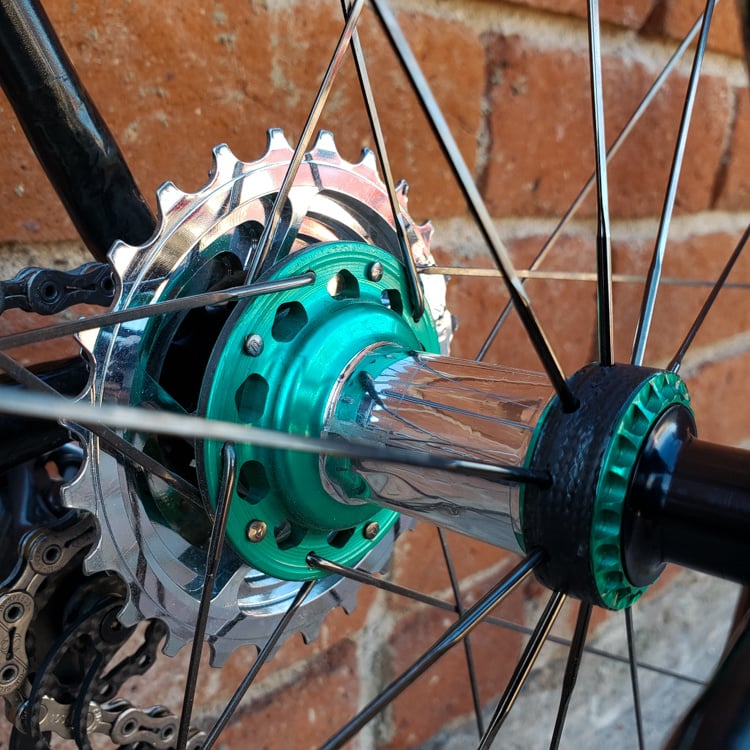 Pillar Megalite spokes laced to an early Tune Hub.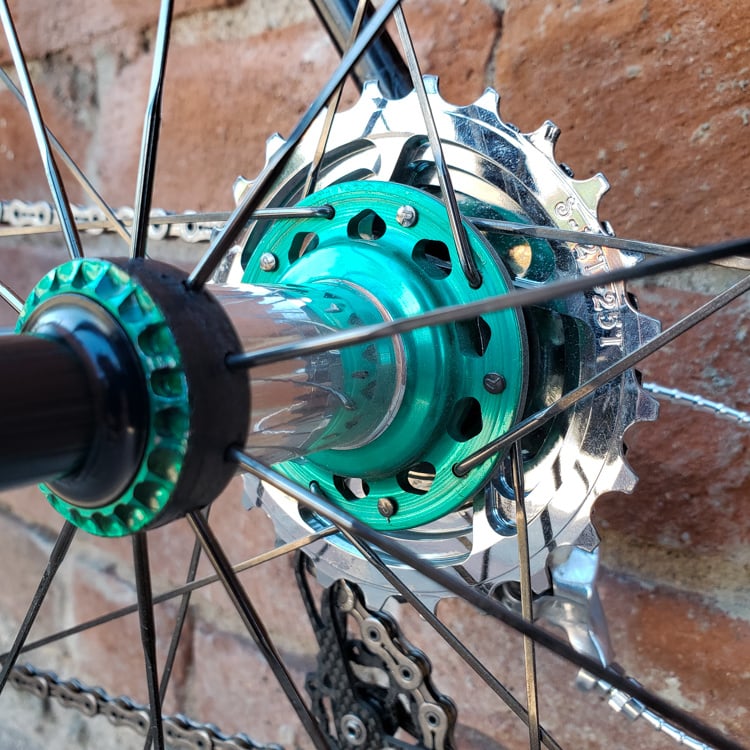 Recon Alloy 10 speed Cassette.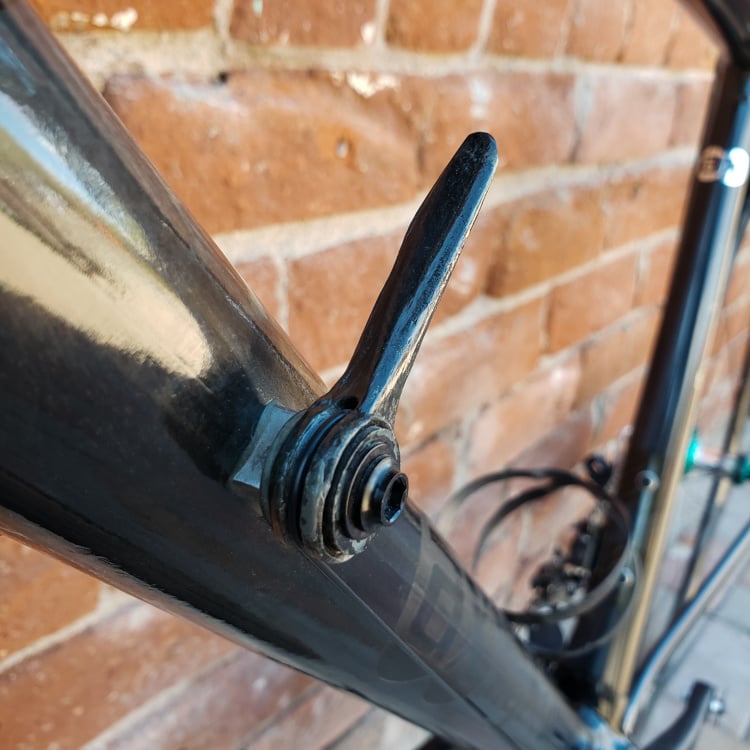 BTP down tube front derailleur Shifter. Not the prettiest but it works!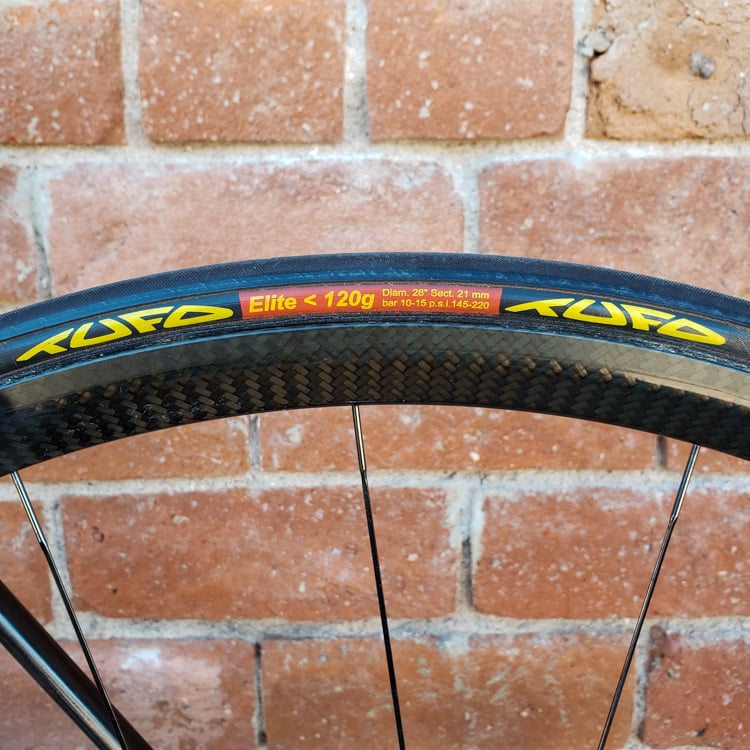 Tufo's paired to AX-lightness rims.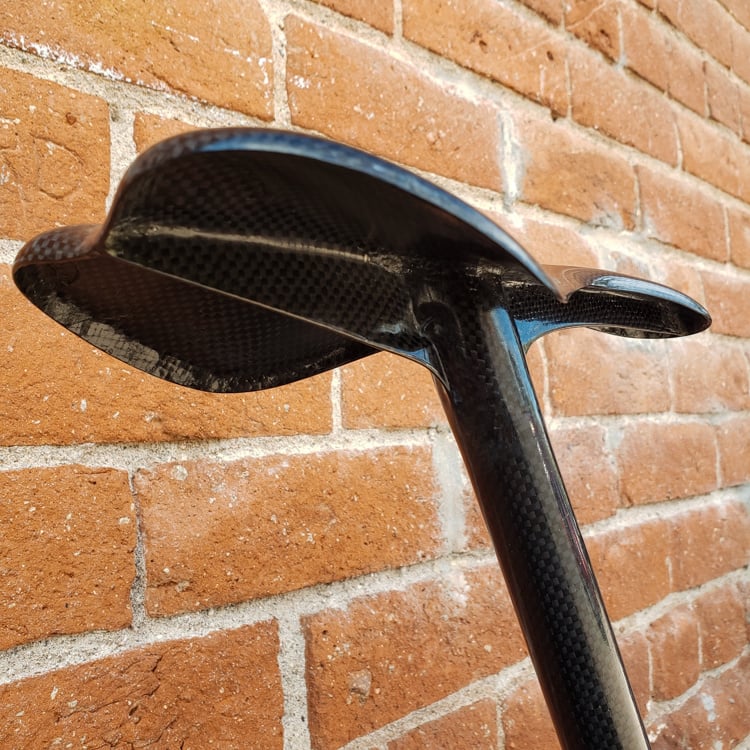 Berk Nanotech Saddle seatpost Combo.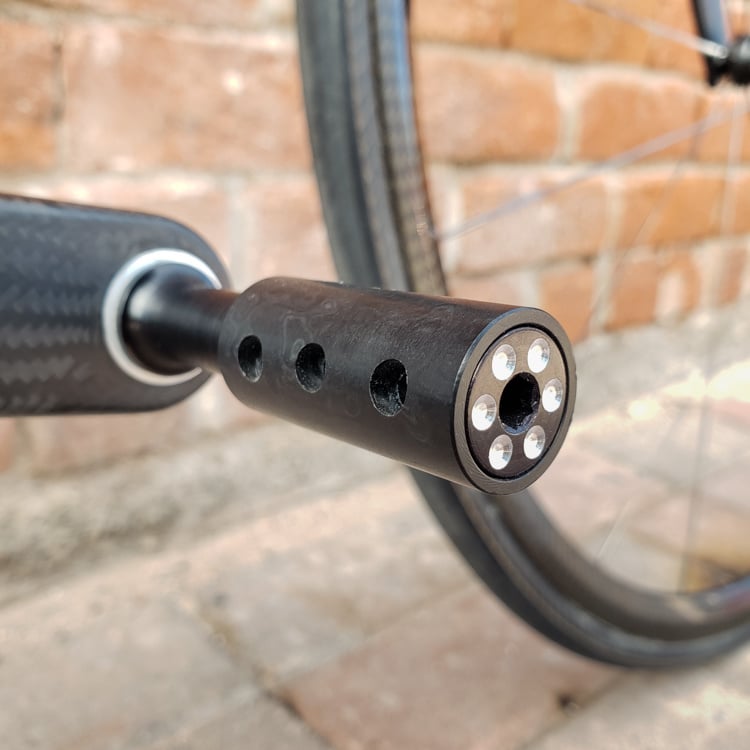 Aerolite Pedals.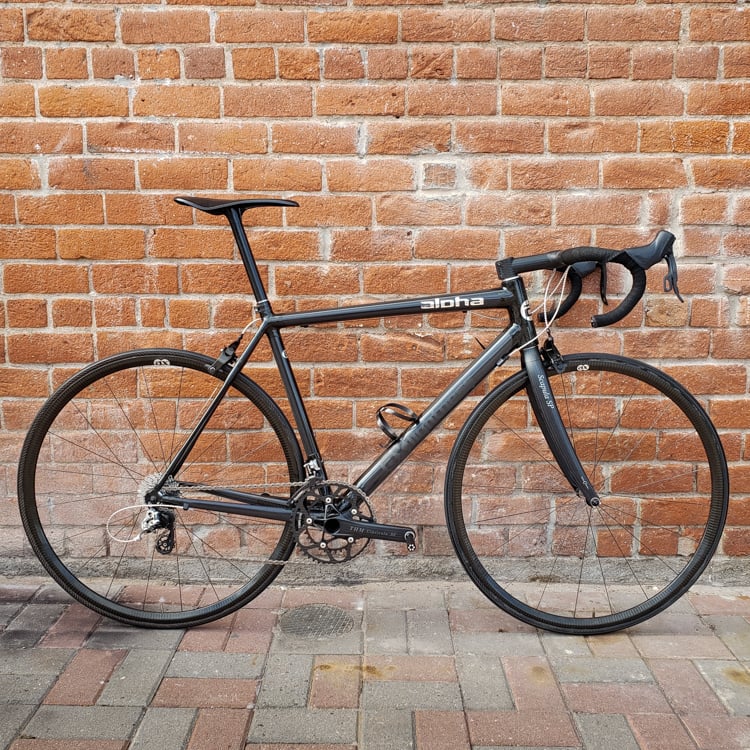 | | | |
| --- | --- | --- |
| Component | Description | Weight (g) |
| Bar Tape, Caps | Tesa 51608 Black, Carbon | 14 |
| Bottle Cage, Bolts | BTP, M5 Carbon Countersink | 8 |
| Bottom Bracket | HSC 6806 Full Ceramic | 33 |
| Brake Housing | Alligator Mini I-Links | 14 |
| Brakes | AX 3000, BTP Clasps, BTP Pads, M5 Carbon Bolts | 108 |
| Brake Cables  | Powercordz Shift*Nokon Beads on heads) | 5 |
| Cable Guide (Under BB) | AX Lightness, M5 Carbon Bolt | 4 |
| Cassette, Lockring | Recon Alloy 10sp 11-25t,Ti 11t cog | 98 |
| Chain | Yaban SFL210 Ti | 214 |
| Chainrings, Bolts | Fibre-Lyte 50x34 34/13, Alloy Bolts 9g | 56 |
| Crank, Bearings | THM Clavicula SE 175mm | 292 |
| Derailleur Cables | Powercordz Shift | 5 |
| Derailleur Housing | Alligator Mini I-Links | 10 |
| Front Derailleur | Campagnolo Record Tuned, Carbon M5 Bolts | 44 |
| Fork | THM Fibula 203mm Steerer (Inc. Cover 4g) | 250 |
| Frame | AX Lightness Alpha (Inc. Ti Shift Boss, F/r Hangers) | 702 |
| Glue, Grease, air, etc. |   | 12g |
| Handlebar & Stem | Schmolke TLO 44cm, MCFK 120mm Bonded by Calfee | 228 |
| Headset | Tune Bubu (Polished Cap), KCNC Ceramics | 41 |
| Levers | SRAM Red Tuned, BTP Clamps, Heat shrink Hoods | 199 |
| Pedals | Aerolite | 58 |
| Rear Derailleur | SRAM Red Tuned, Fibre-Lyte Plate | 102 |
| Saddle & Seatpost | Berk Nanotech c64 shape 27.2 | 123 |
| Seat Collar | Parts of Passion 30.0mm | 6 |
| Shifter - I side | BTP | 6 |
| Tires | Tufo 120 | 246 |
| Top Cap | Carbon and Cork | 1 |
| Wheelset | AX, Tune, Pillar Megalite | 688 |
|   |   |   |
| Final Weight | 3.584kg / 7.91lbs | 3584g |