With a custom frame from Crumpton Cycles, this sweet road bike frame combines the highest quality carbon fiber and almost two decades of master frame building knowledge and experience from Nick Crumpton.

Crumpton Cycles crafts some of the smoothest riding, well balance, and high performance road bikes available today.
This build comes in at 13lbs (5.89 kgs) and is sprinkled with some of the most refined high-end carbon components out there. These components were hand picked and assembled by our expert mechanics with decades of cycling industry experience.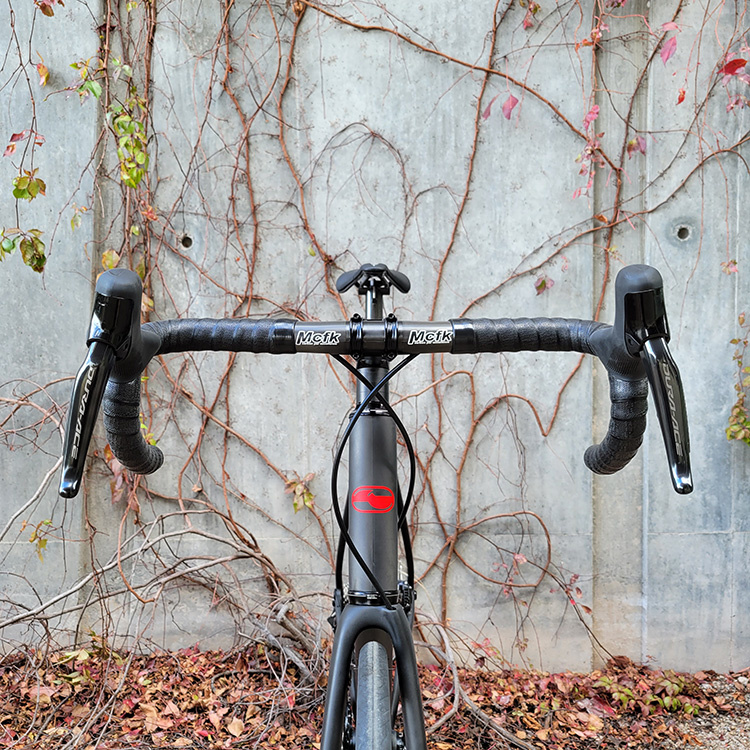 Starting things off at the cockpit with MCFK Road carbon handlebars and an Extralite Hyperstem stealth.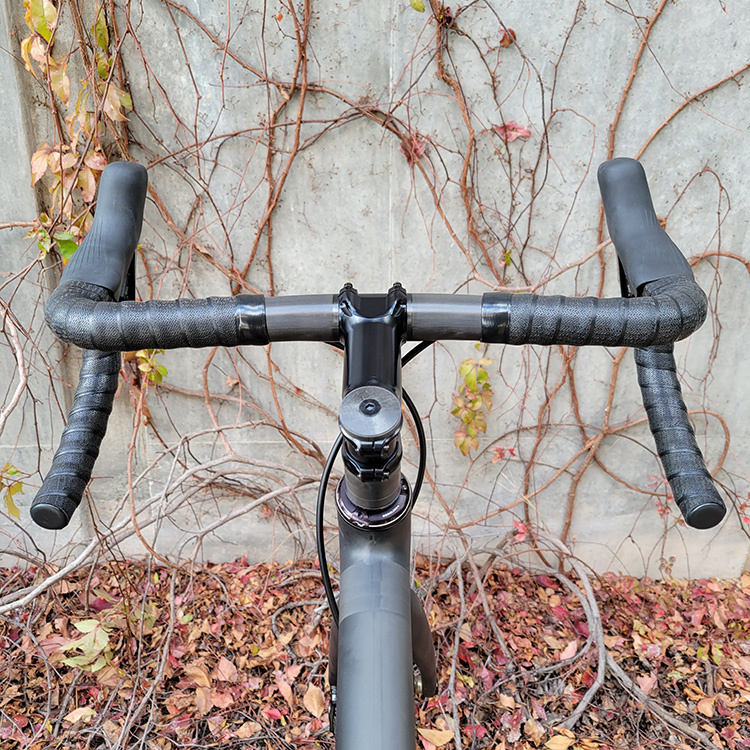 Shimano Dura-Ace shifters with Lizard Skins DSP bar tape for that extra grip and vibration dampening.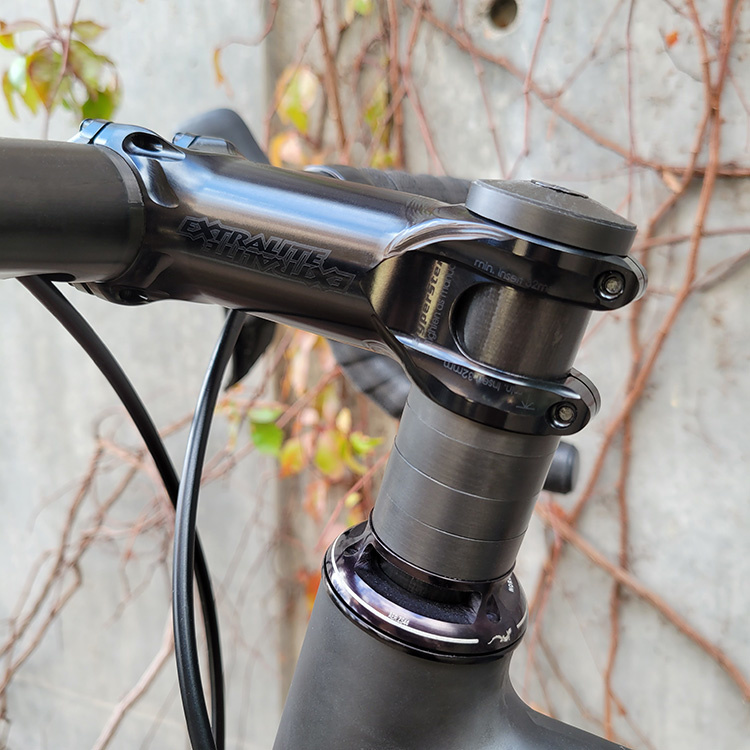 Close up of Extralite's Stealth Hyperstem. This stem is CNC'ed to perfection, removing every last bit of unecessary weight.
Our very own Fair Wheel Bikes Carbon Headset spacers and Cane Creek's lightest AER option round things out on the front end. 
These photos are pre-steerer tube cut which was done before shipping the bike out to its excited new owner.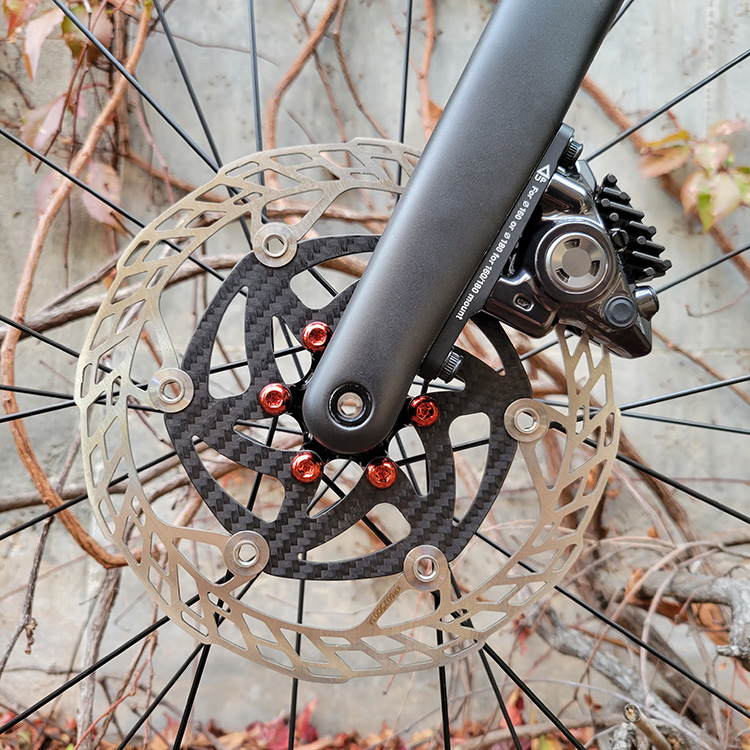 Carbon-Ti X-Rotor SteelCarbon 2 rotors held on by color matched red Ashima Rotor bolts.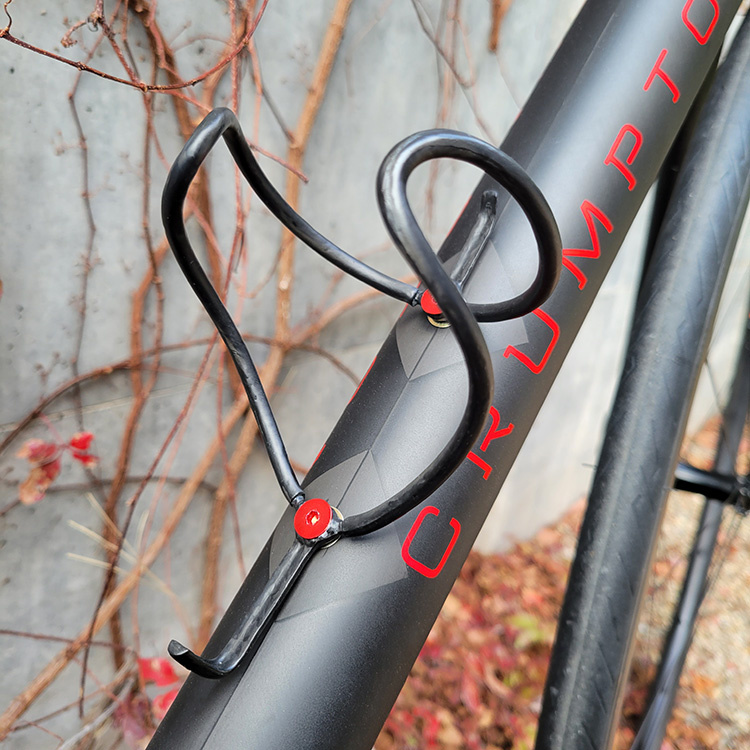 Fair Wheel Bikes V3 Carbon bottle cage paired with our color matched Flathead countersunk bottle cage bolts. Check out the precision carbon layup underneath those bolt mount holes.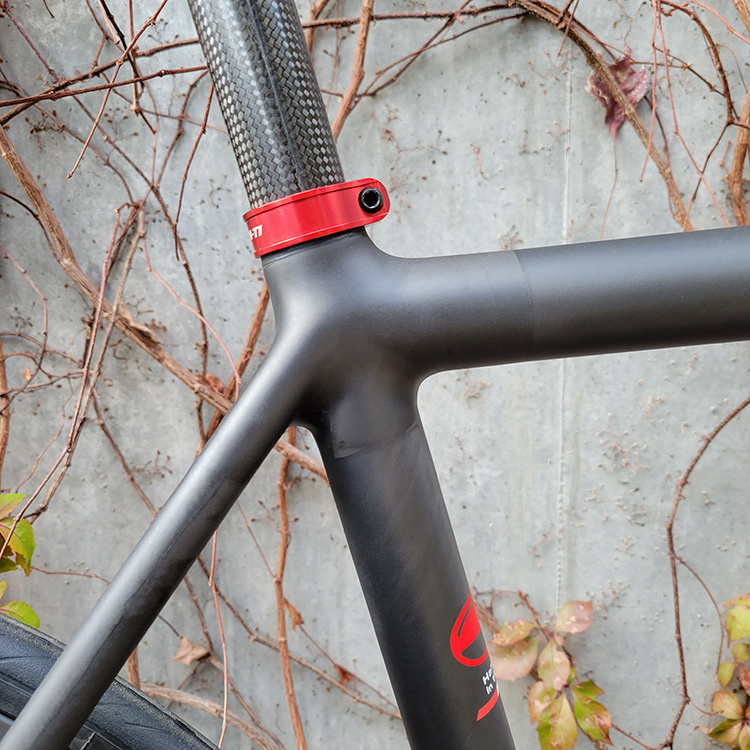 Carbon-Ti X-Post Seatpost collar and a closer look at Crumpton's in house proprietary tube molding and joining processes.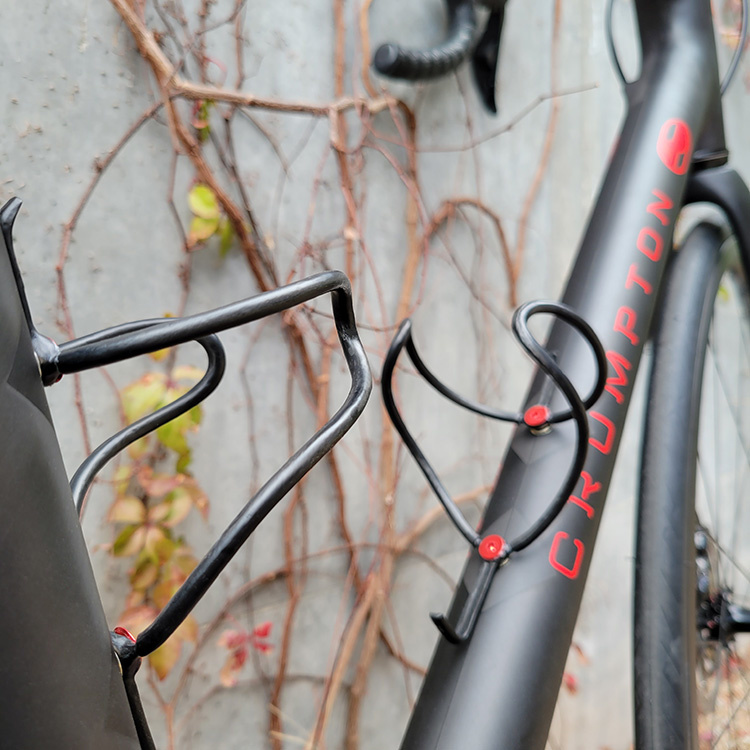 These Fair Wheel Bikes V3 Carbon Cages come in at 7.5g!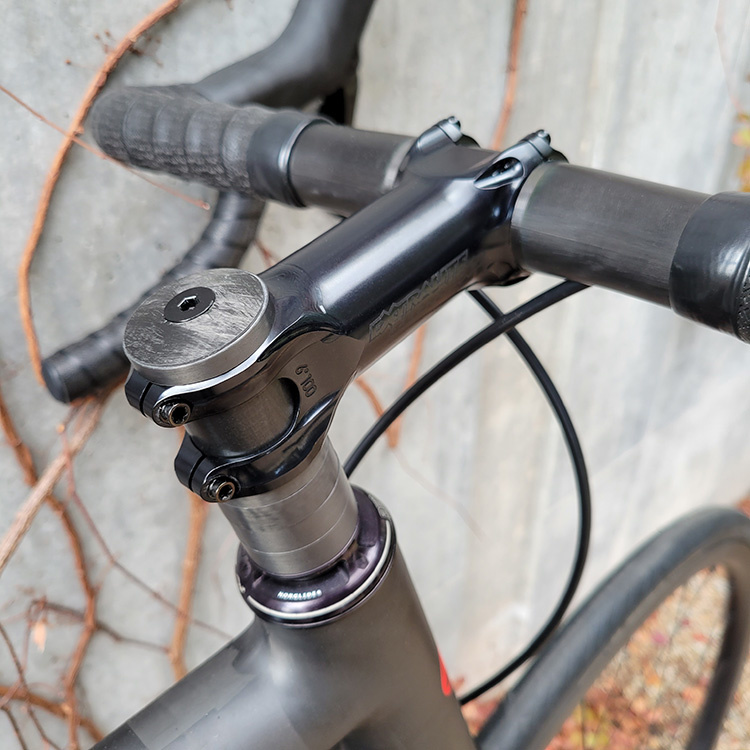 A cool top cap we had lying around. Unfortunately these are no longer available.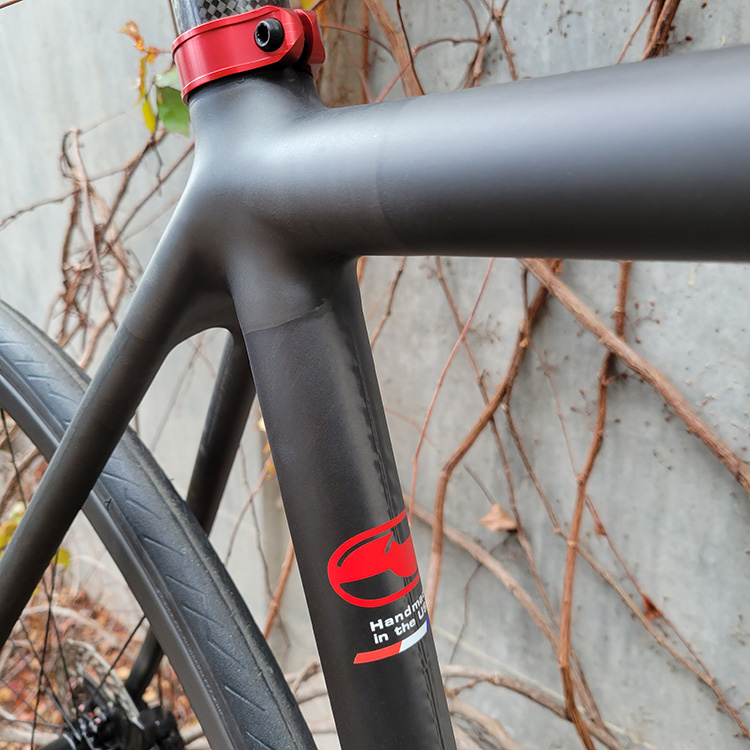 Handmade in the USA.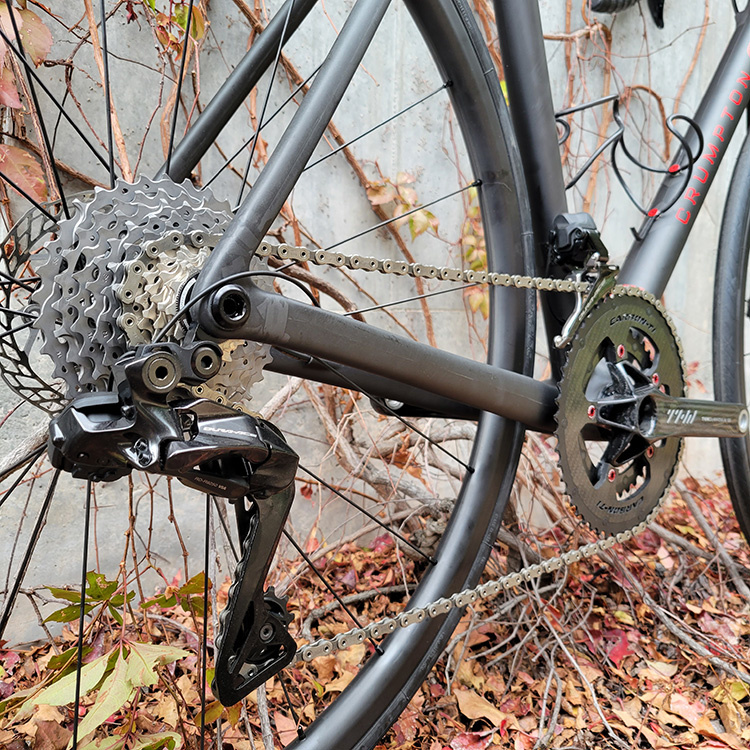 Shimano Dura-Ace 9250 Rear Derailleur.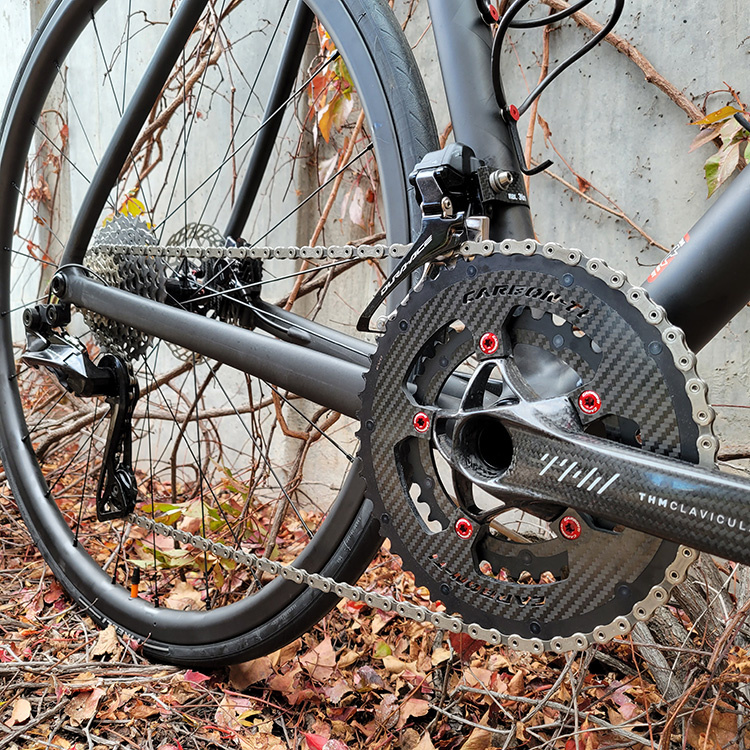 One Sweet Drivetrain!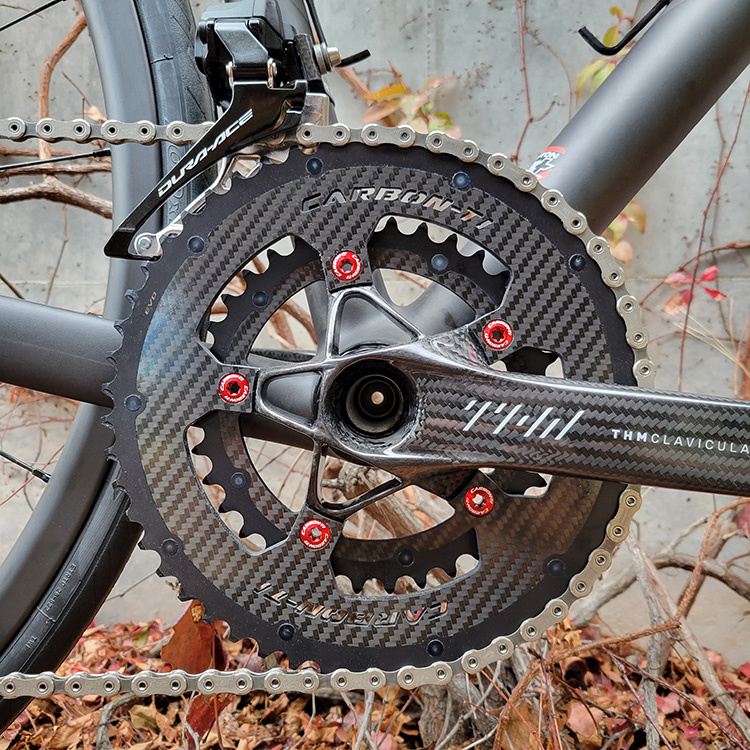 The ultralight THM Clavicula crankset paired with Carbon-Ti X-CarboRing chainrings and Carbon-Ti X-Fix Chainring bolts.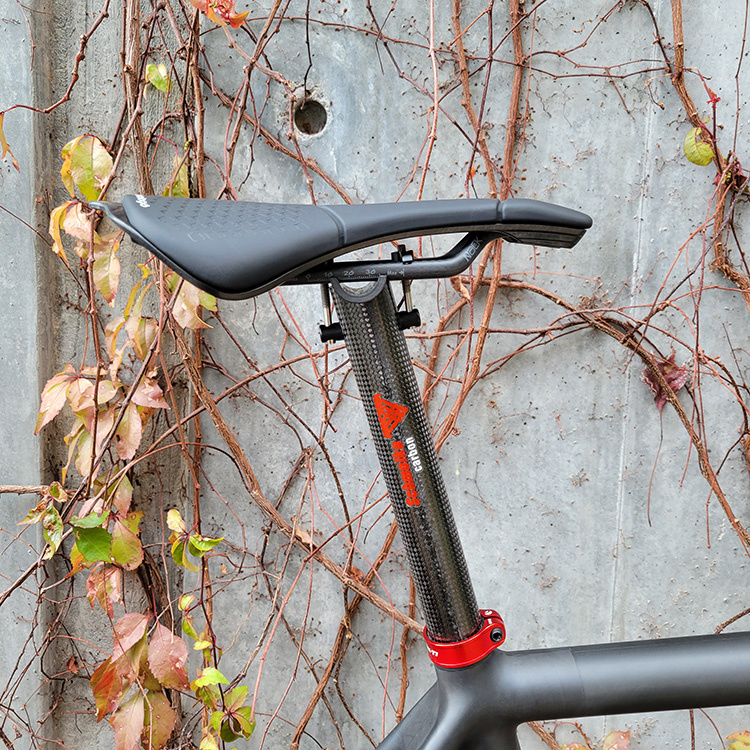 Schmolke Carbon Seatpost.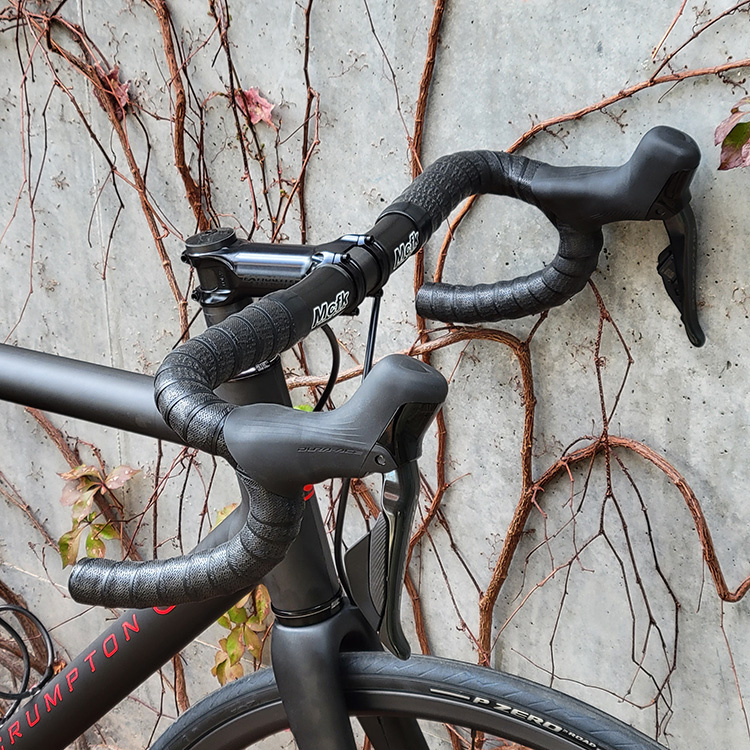 Cockpit shot with Pirelli P-Zero rubber.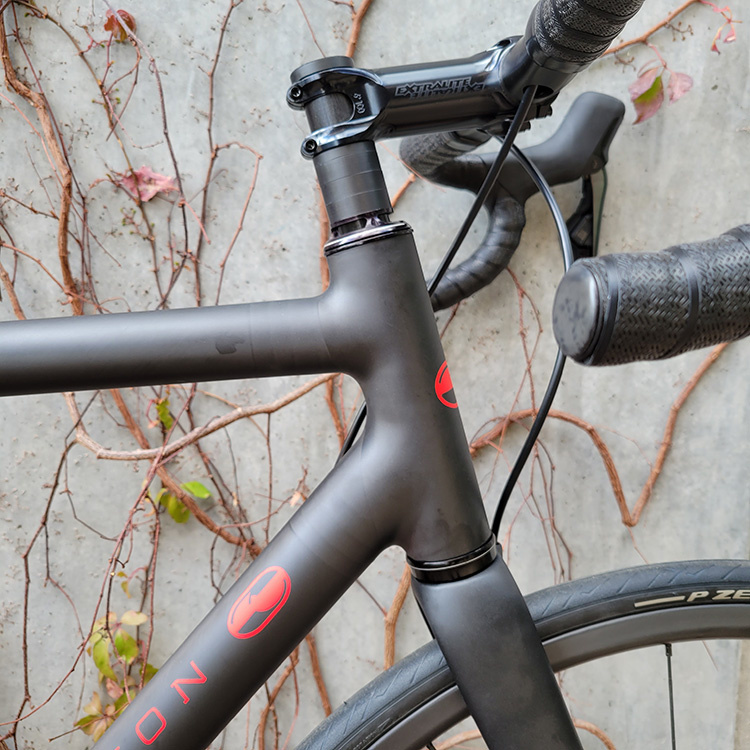 Here's a better look at the headtube layup, the routing under the MCFK handlebars, and our Carbon Bar Plugs.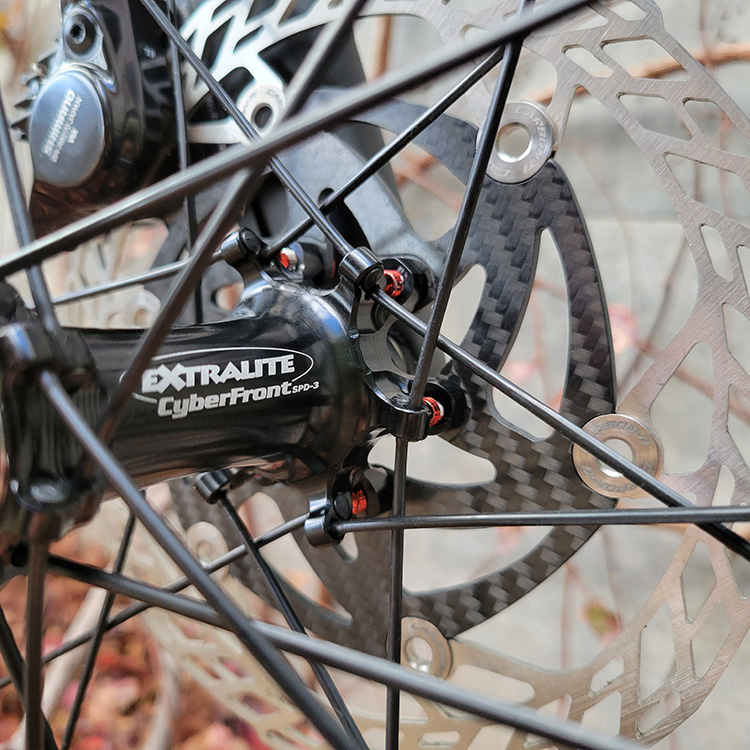 Extralite Cyber SPD hubs and Sapim CX-Ray spokes keep things rolling light and smooth.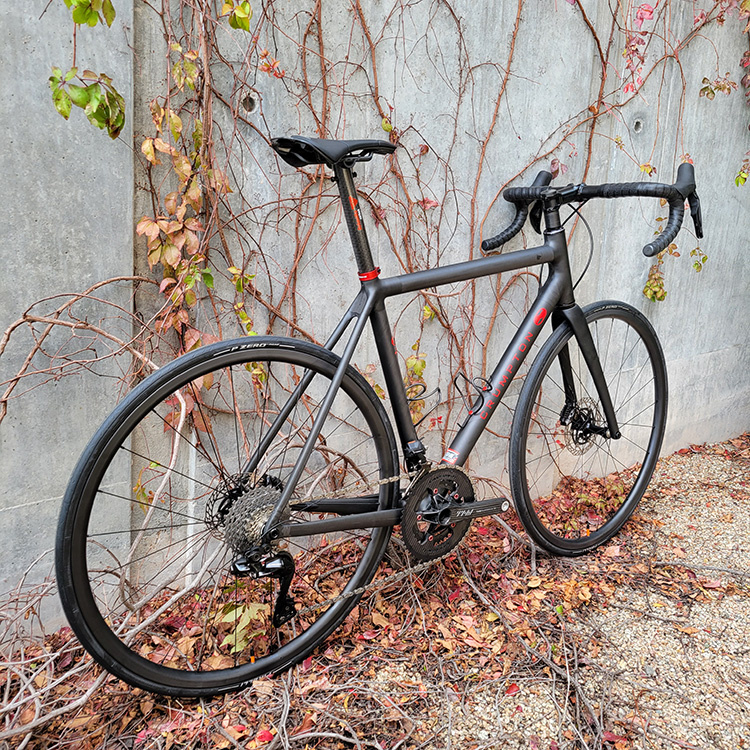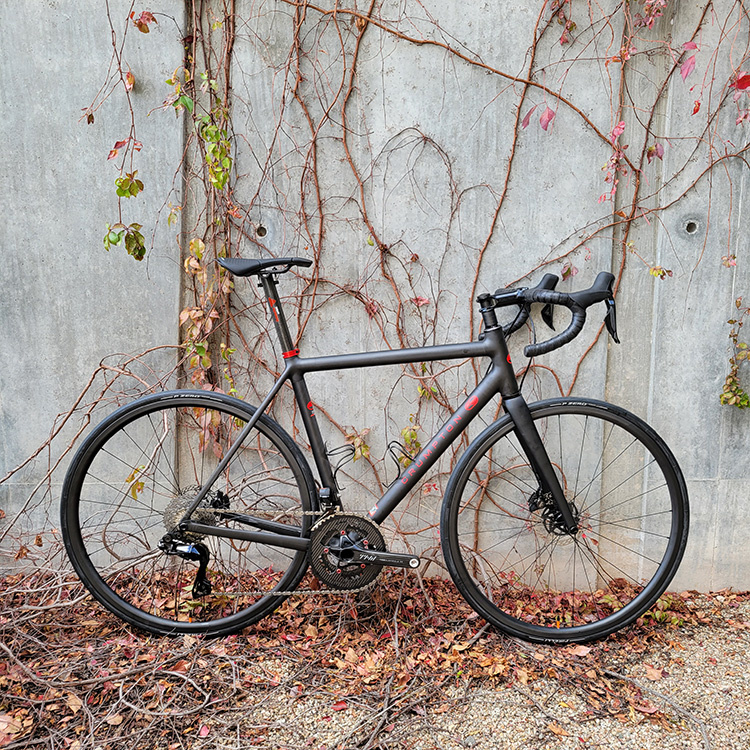 We think this build turned out great. This bike is purpose built to be ridden all day long with nothing modified to the point of sacrificing durability.
Reach out to us if you're interested in your own Custom Crumpton build!