Built in late Nov, 2022 with Enve's newest aero integrated frameset, the Melee, this road race machine was built for someone who already had a hill climb road bike and wanted something all around fast.

This Melee was equipped with Shimano's latest Dura-Ace 9200 di2 12 speed groupset, the newest generation of Enve 4.5 rims laced to Tactic Racing's TR01 hubs, and a smattering of other high end carbon components.
Coming in at 14.8lbs with cages and pedals this sweet road race bike is light enough to get over the climbs while still blistering fast on descents and everywhere else.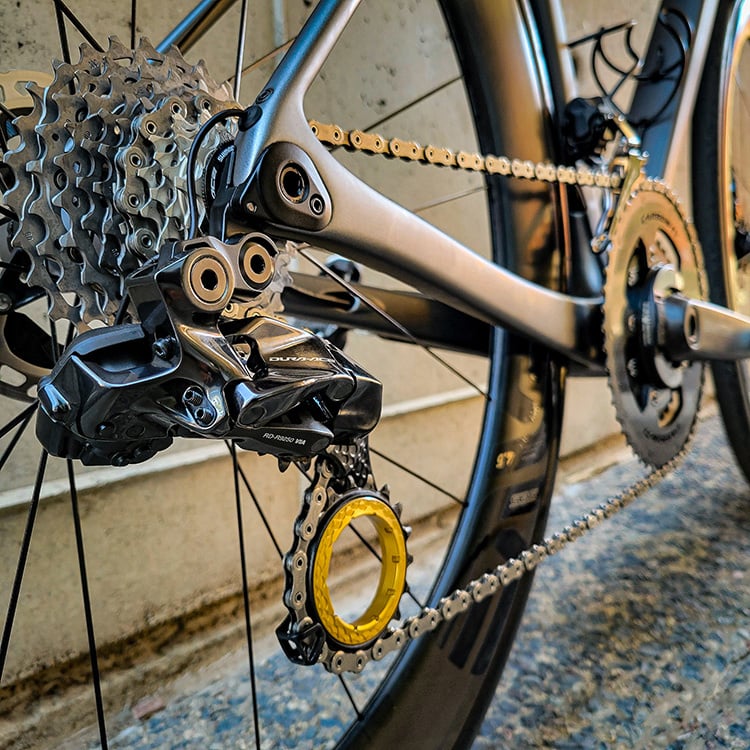 Dura-Ace 9250 rear derailleur with a 11-30 Cassette.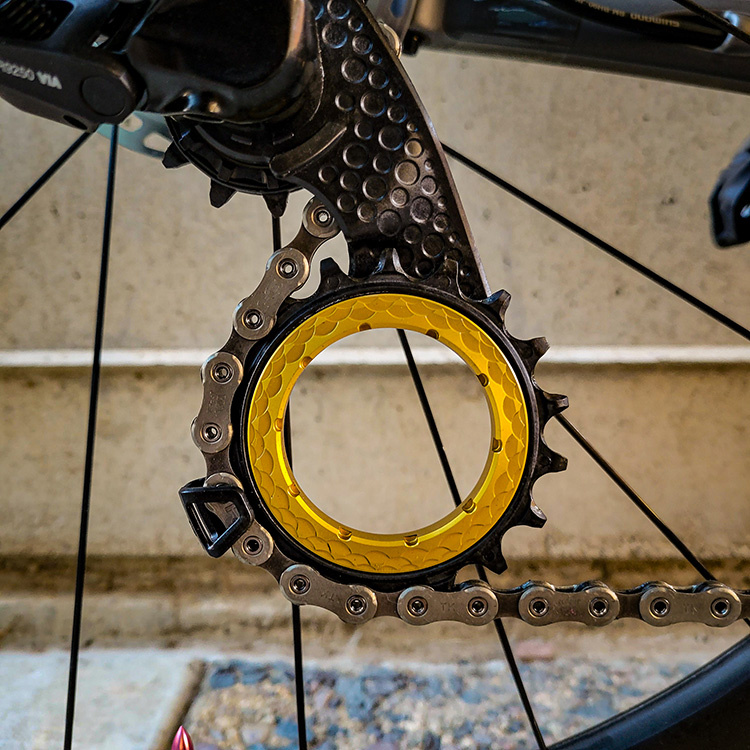 It rides super quiet and more efficient thanks to Absolute Black's Hollow Cage pulley cage.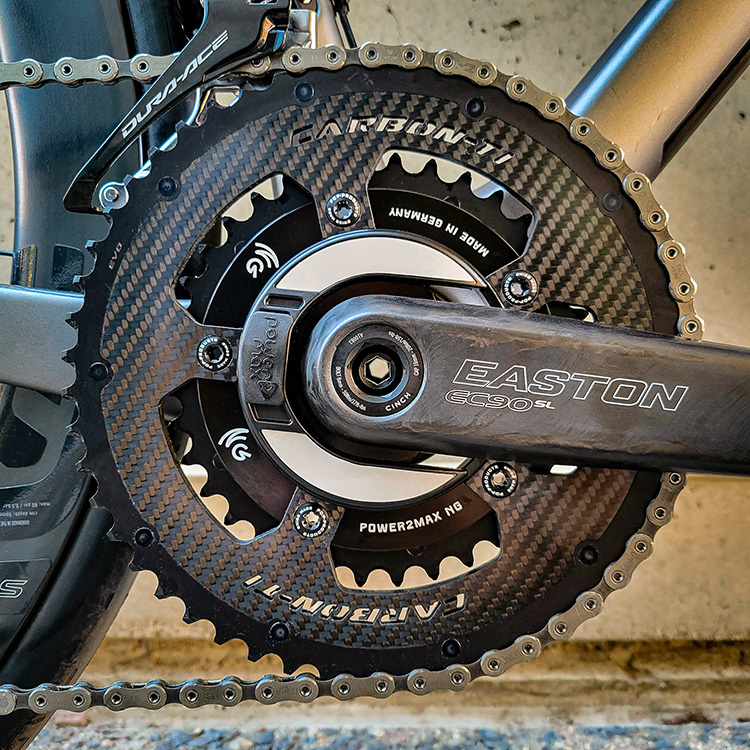 Easton EC90SL Cranks with Italian made Carbon-Ti chainrings and Swiss Parts of Passion Chainring bolts. Power meter by Power 2 Max.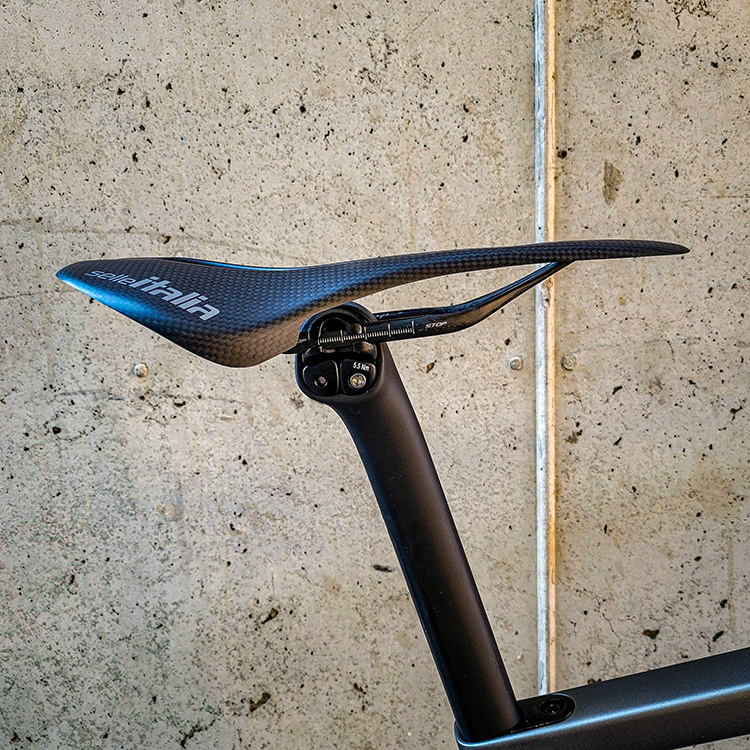 Selle Italia C59 saddles and Enve aero post.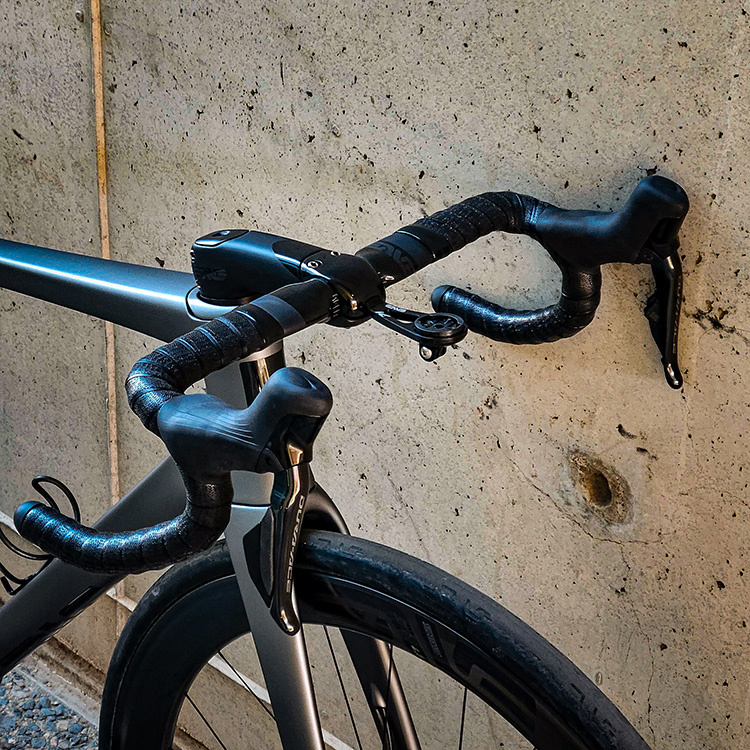 The Melee uses a stem similar to the Enve aero but built for internal routing, and mated to an Enve AR bar with integrated computer mount.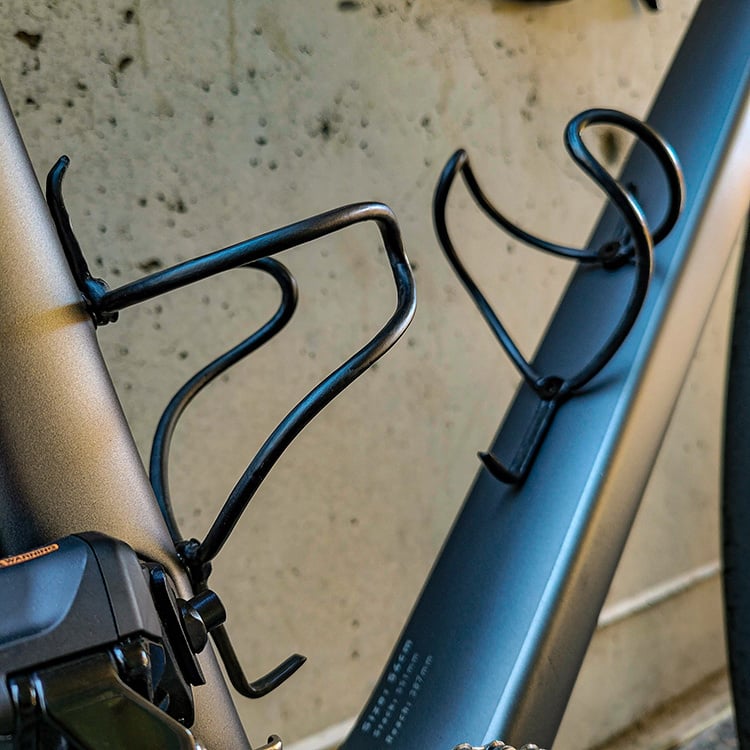 Fair Wheel V3, 7.5 gram cages.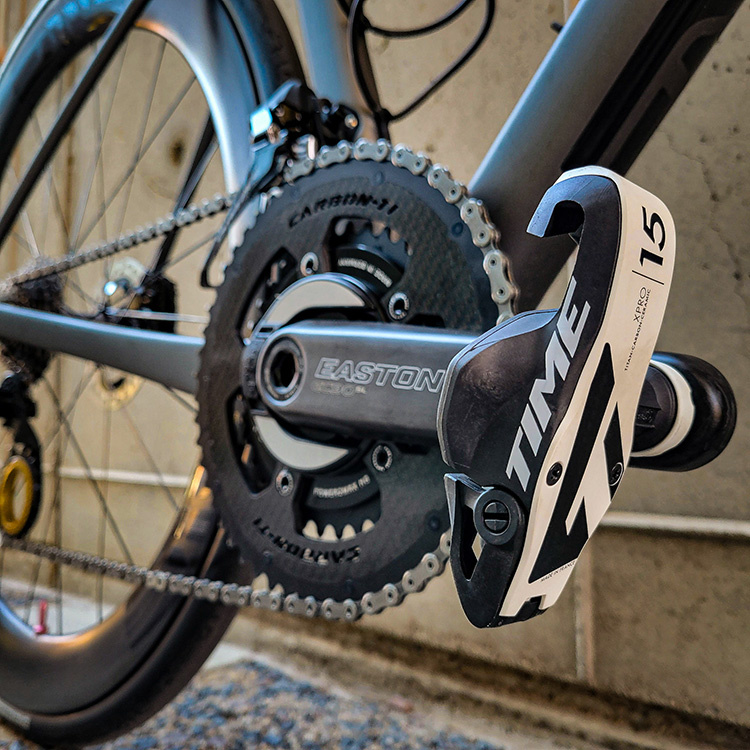 One of the lightest full size pedals the Time Xpro15.  Carbon, Titanium and ceramic mixed in the just the right amounts.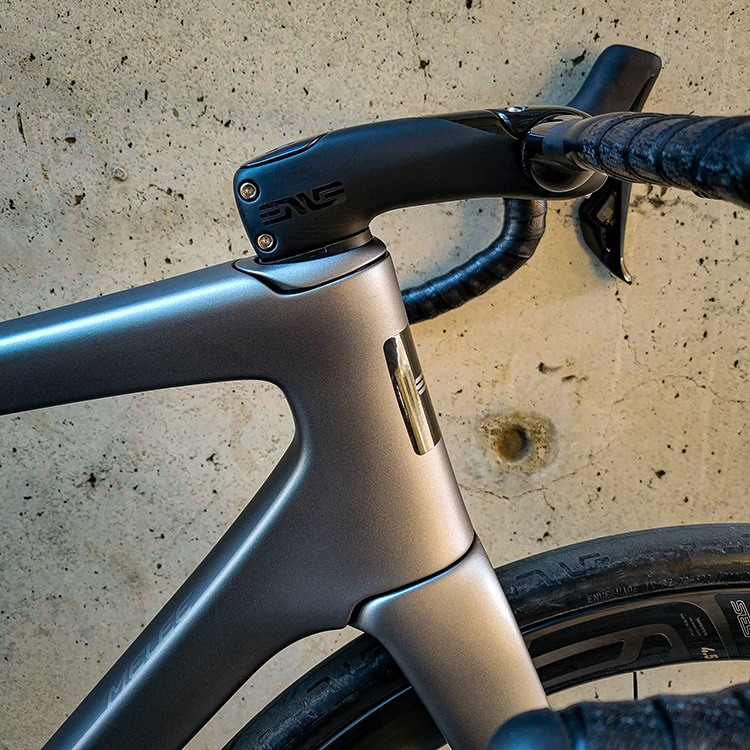 The front end allows for up to 40mm of spacers to be used, but in this case just a single 5mm was required.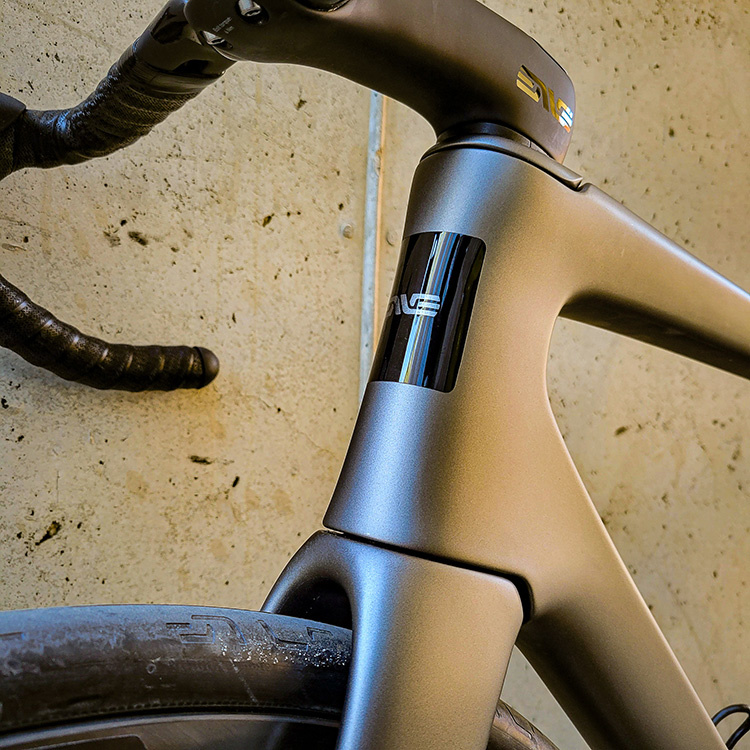 The internal version of the Enve aero stem does a nice job of keeping things hidden but with split spacers still not making it too hard to adjust and trim a steerer.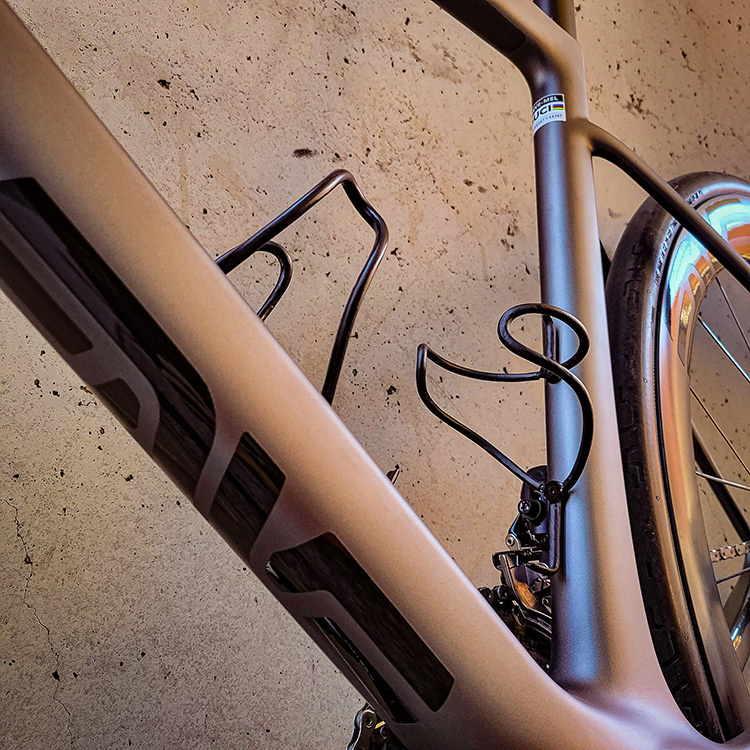 The large downtube logo is found under the tube rather than on the side.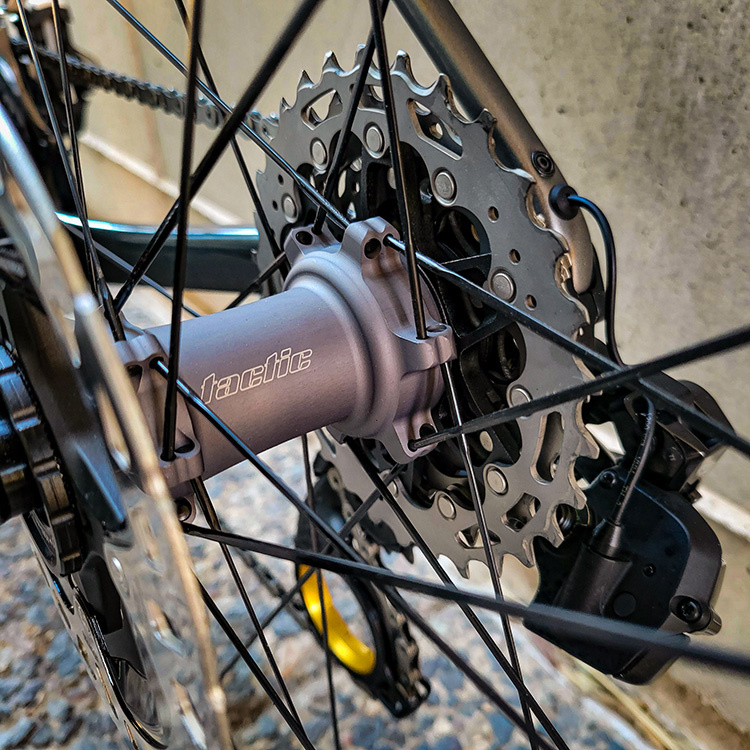 Tactic hubs, the lightest centerlock road hubs available today.  With an incredibly smooth ceramic bearing set.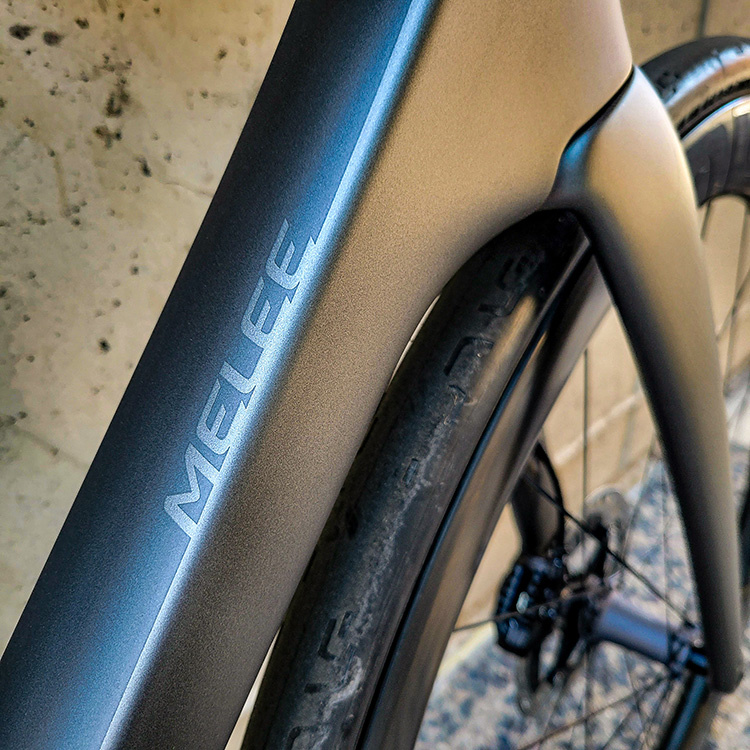 The small Melee logo found on a top of the downtube and a nice shot of the two colors to be found on this bike.  Grey and grey.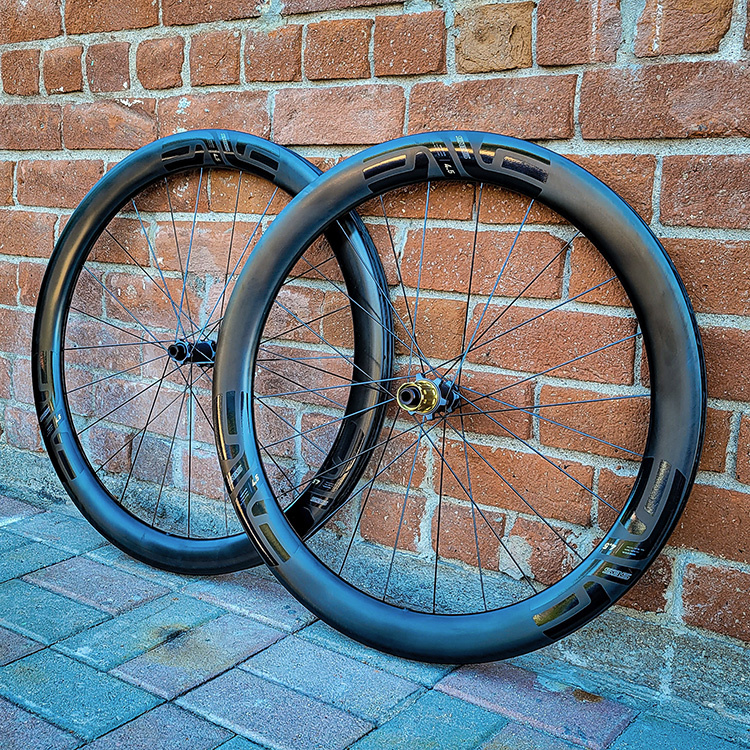 The wheels consist of Enve SES 4.5 rims and Tactic ceramic hubs held together with Pillar Wing spokes.