To some people bicycles are just a form of transportation and the bike is just a tool, something to be locked up outside while at work or when running errands.

Other's want a machine built specifically for racing. Something low and long, with the stiffest and lightest components possible, where every gram counts and speed is everything.

Somewhere a few steps back from pure race machine, where expert craftmanship and art you can ride meets, is where this Enve Melee falls.
This Melee was built to have a great balanced ride with amazing high end components that are both lightweight and robust; and wide tires for extra comfort and when a mandatory gravel detour is calling. Lightweight Enve 2.3 climbing wheels combined with 35c tires and pinch flat protection make for an amazing all arounder that you can ride all day on road and light gravel.
Starting things off up front, is Enve's integrated AR carbon handlebars with their carbon aero stem and combo mount.
Shifting is handled by Shimano with their Dura-ace 9200 di2 shifters. We love the ergonomics on these and the speed and smoothness of the shifts is something you have to experience for yourself.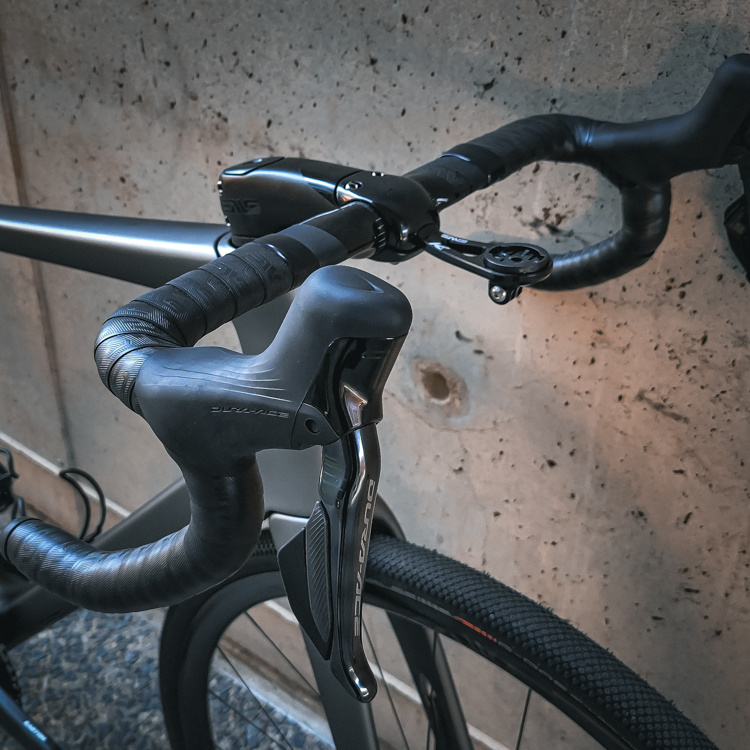 Enve's Melee frameset has an integrated seatpost wedge and a subtle modern paint scheme.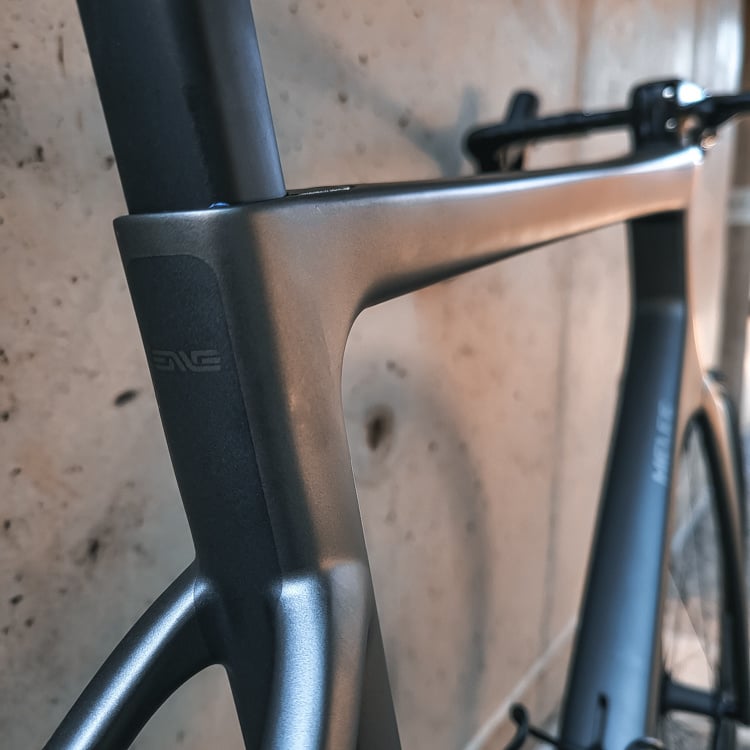 Our very own Fair Wheel Bikes V3 carbon cages come in at ~12g and were tested for light offroad use.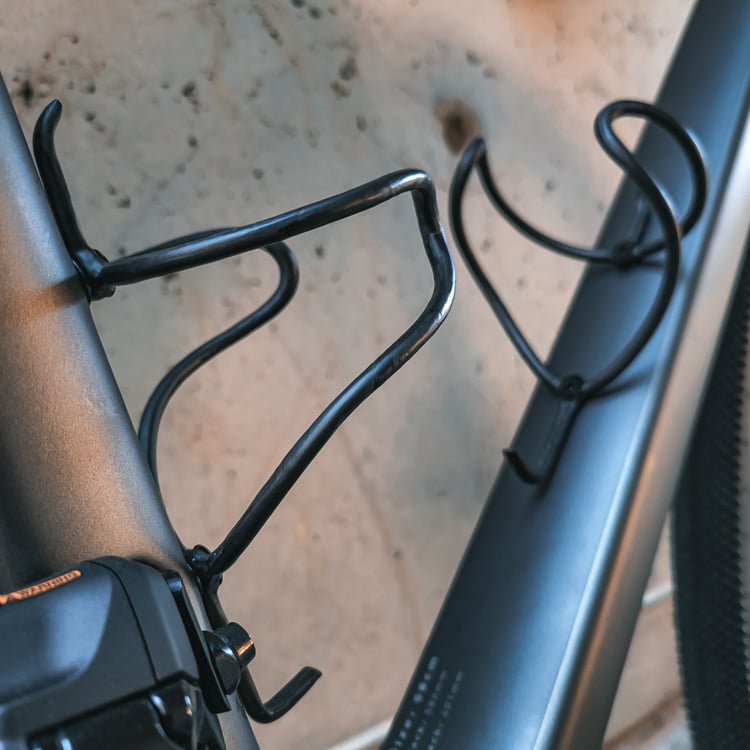 Here's a close up side shot of Enve's integrated Aero stem with headset spacers and top cap. Super clean.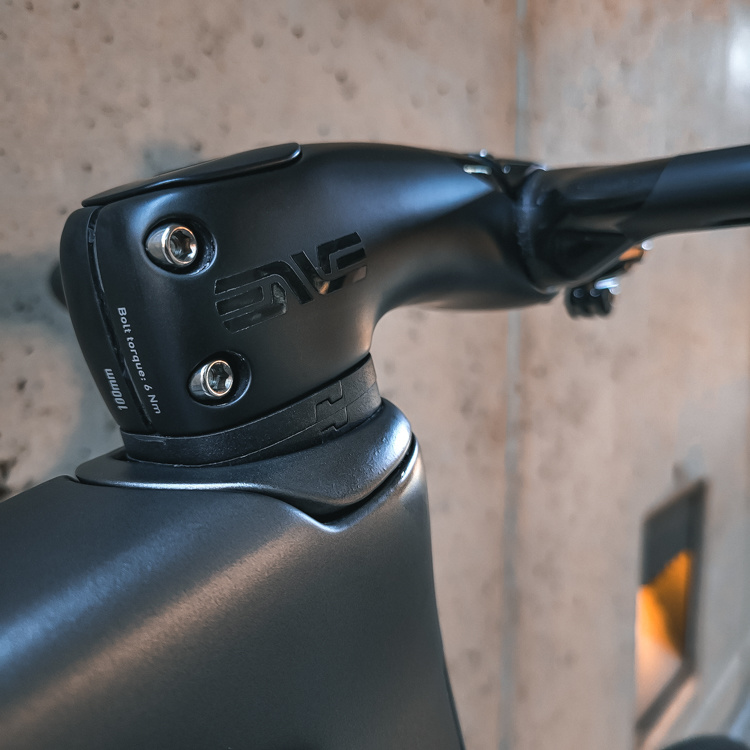 We love the minimalist design aesthetic throughout this frame.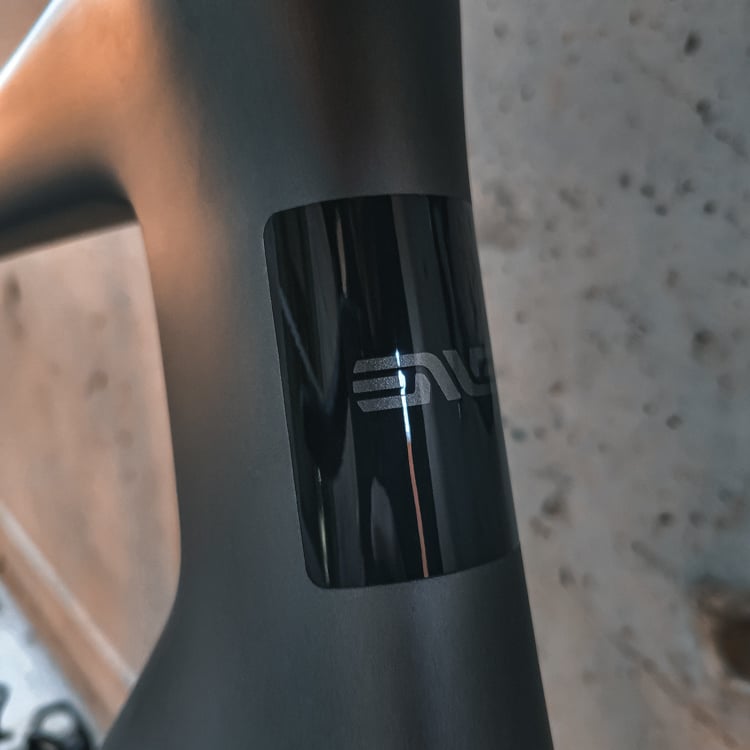 These Easton EC90 SL crankarms are paired with a Power2Max NG power meter and Carbon-Ti's Evo 12 speed 52/36 chainrings. Holding everything together are Parts of Passion chainring bolts.
Gearing in the rear consists of a Shimano Dura-ace 11-34 cassette. Those with a keen eye will notice Enve's Melee has full rack and fender mounts.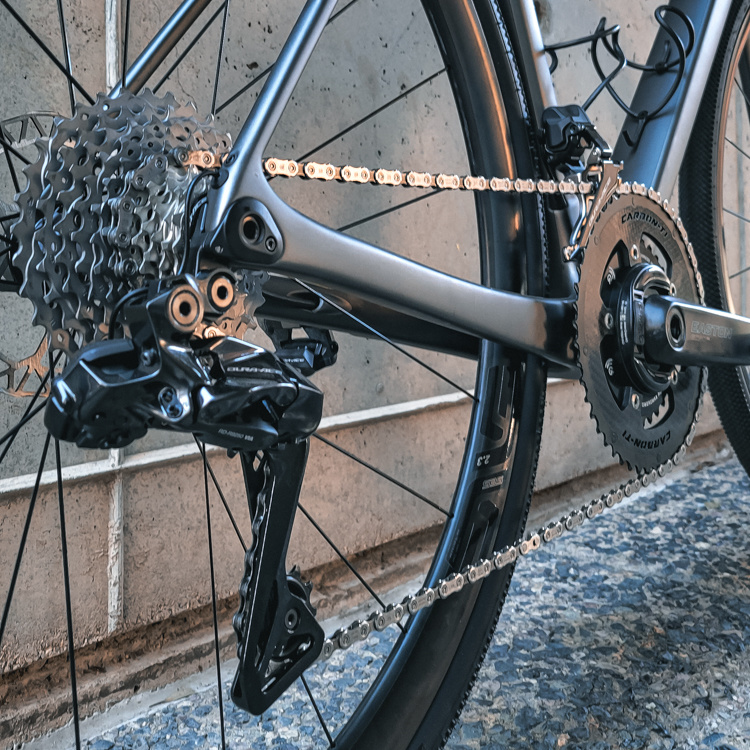 160mm Kcnc Razor rotors are use minimal material while providing reliable braking and come in at 74g!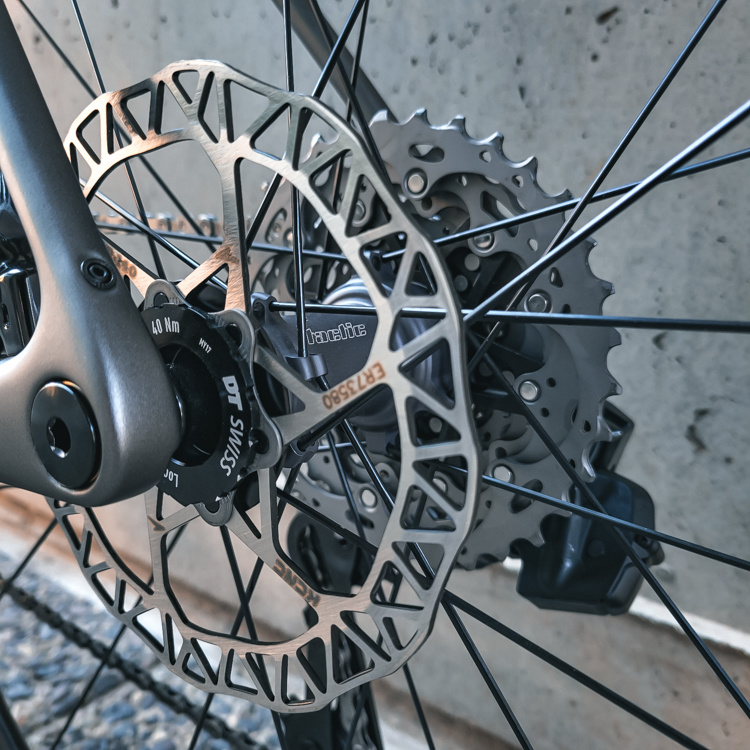 These Tactic TR01 racing hubs match perfectly with this frame. They come in at an incredible 64g front and 151g rear and feature a 45t conical engagement. We've built up quite a few wheels with these hubs and are impressed with their weight and performance. (They sound sweet too!)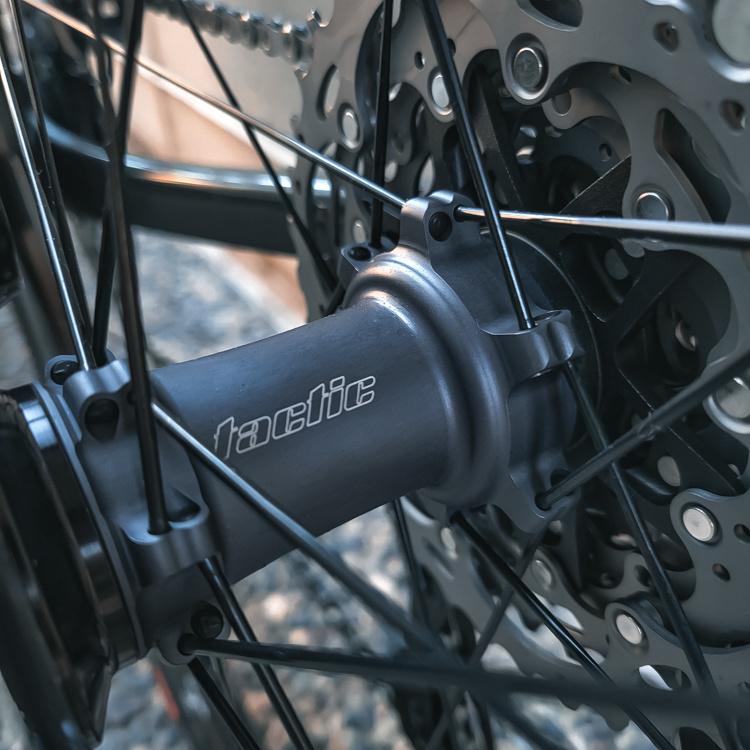 Another shot of KCNC's Razor rotor, Dura-ace's 9200 flat mount calipers, and fender mounting holes.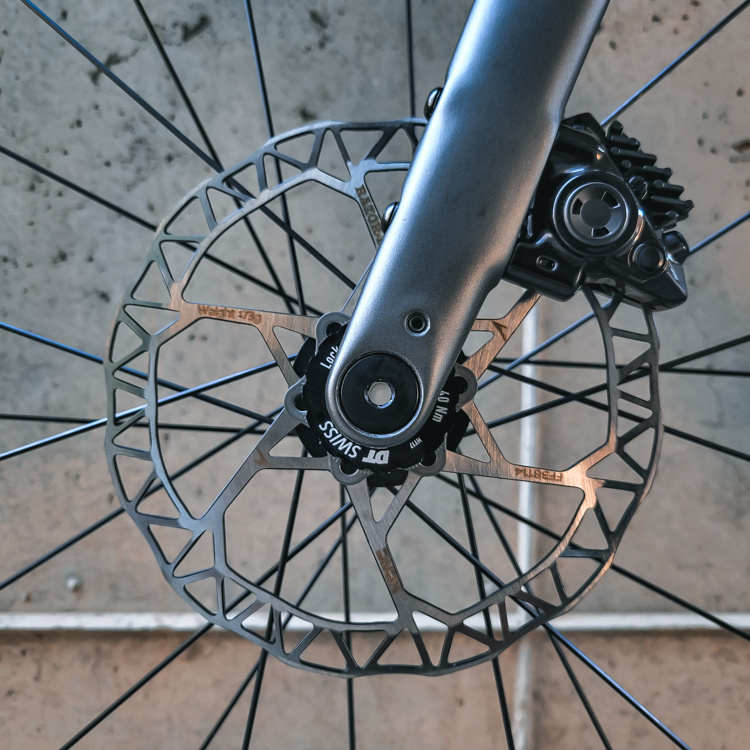 Enve's newest generation 2.3 wheels feature a 21mm internal rim width and are shown here paired with 35c Schwalbe G-One tires. Inside are Vittoria Air-Liner Gravel Tubeless Tire Inserts that provide pinch flat  protection and improve handling while coming in at a mere 47g.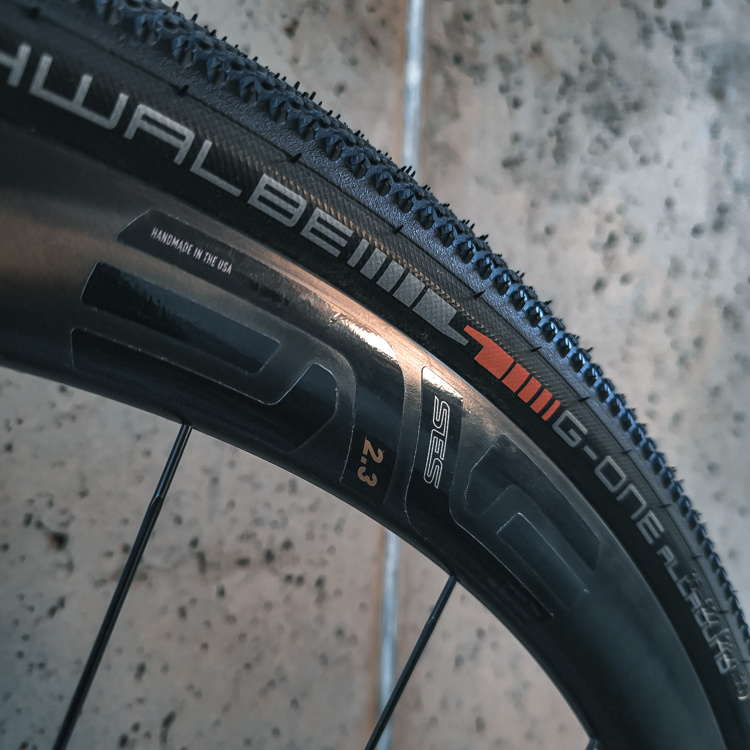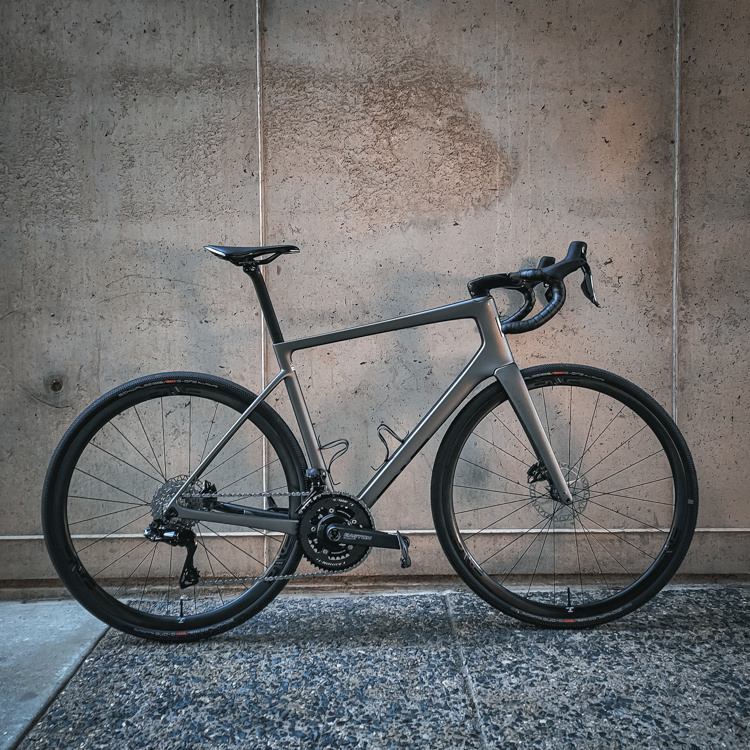 This was a super fun build and a bike we would personally love to own. Its lightweight and fast with comfort and a dash of off-road-ability that would make for a wonderful daily rider.