Enve's newest frameset aimed squarely at the exploding gravel racing and bike packing scene has finally been released upon the masses.

What is a MOG? According to Enve a MOG is a noun, verb, acronym, and unequivocally a state of mind for those
who push the boundaries of distance and rolling exploration.

We were lucky enough to receive Enve's new MOG frameset before launch and had the chance to go over it with a fine tooth comb.
Enve's MOG seems to check all the boxes for the Gravel cyclist, adventure rider, and bike packer.
With many design cues taken from Enve's custom road and Melee road race bike, the MOG is currently available in one color way (Sand).
The new MOG is loaded with features, not only does it have a super clean modern aesthetic and modern gravel geometry, it has all the mounts, in-frame storage, fully integrated cable housing, 2x and 1x drivetrain compatibility, and massive tire clearance (50c!).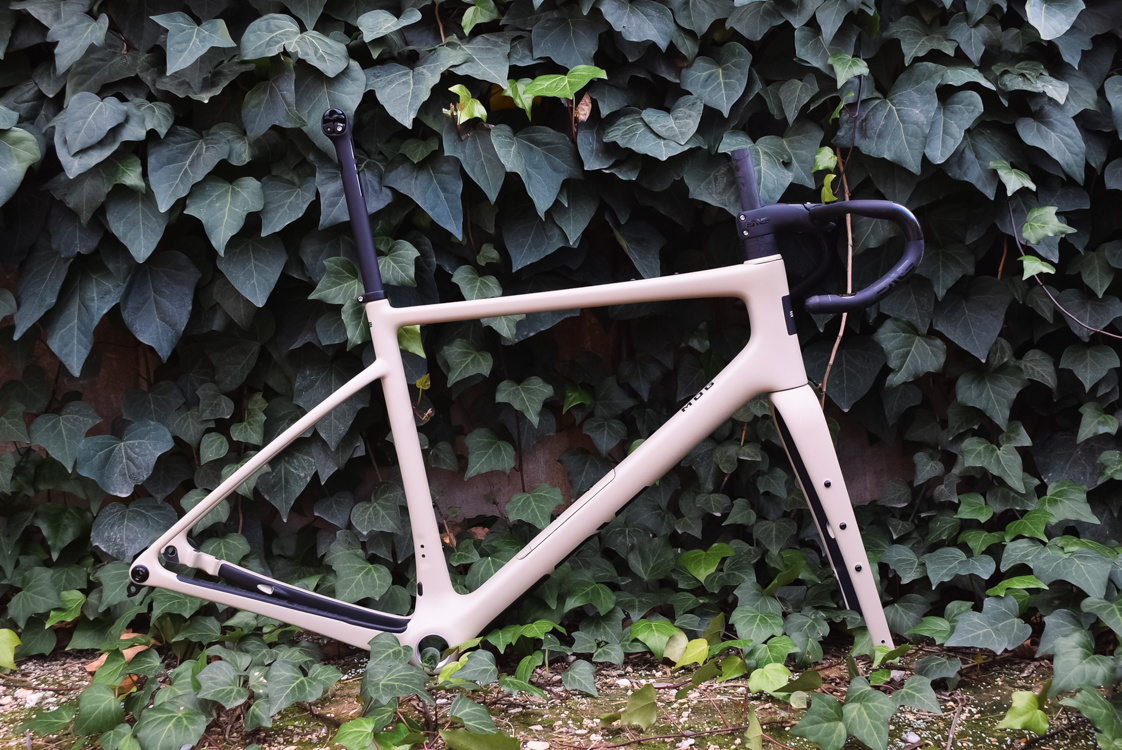 An up close shot of the rubber removable chainstay protector.
Fender mounts!? Sure why not.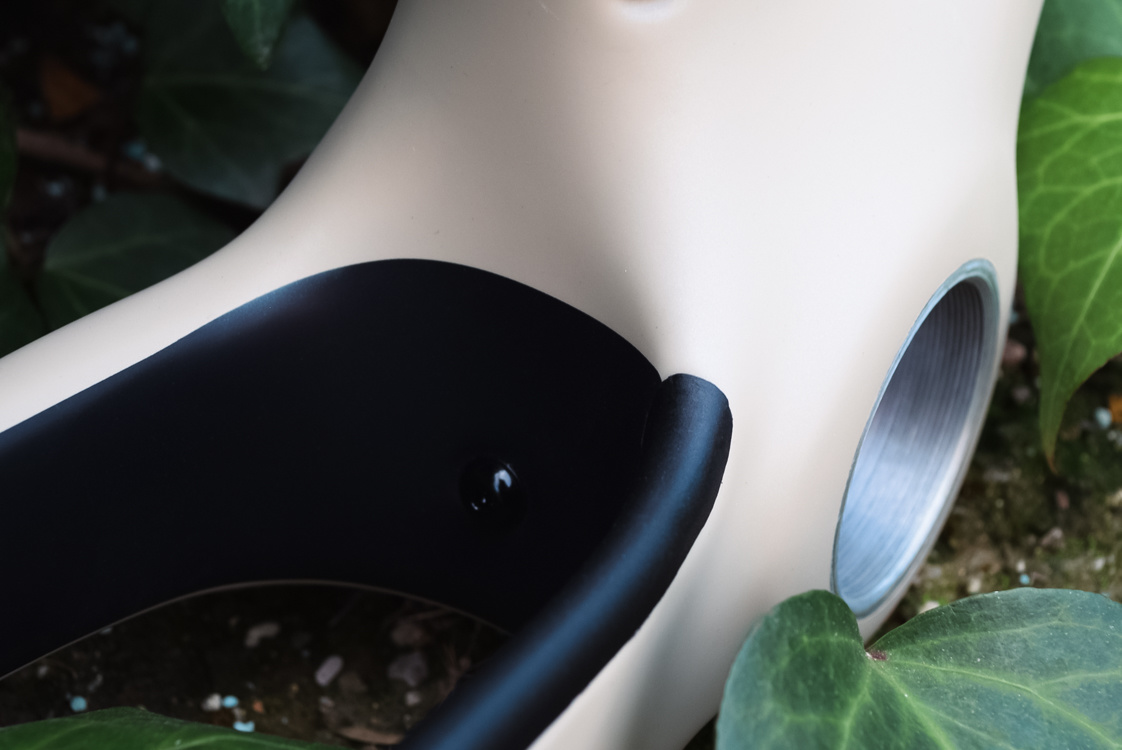 Seatstay fender mounts (grub screw occupied) and SRAM's new universal derailleur hanger.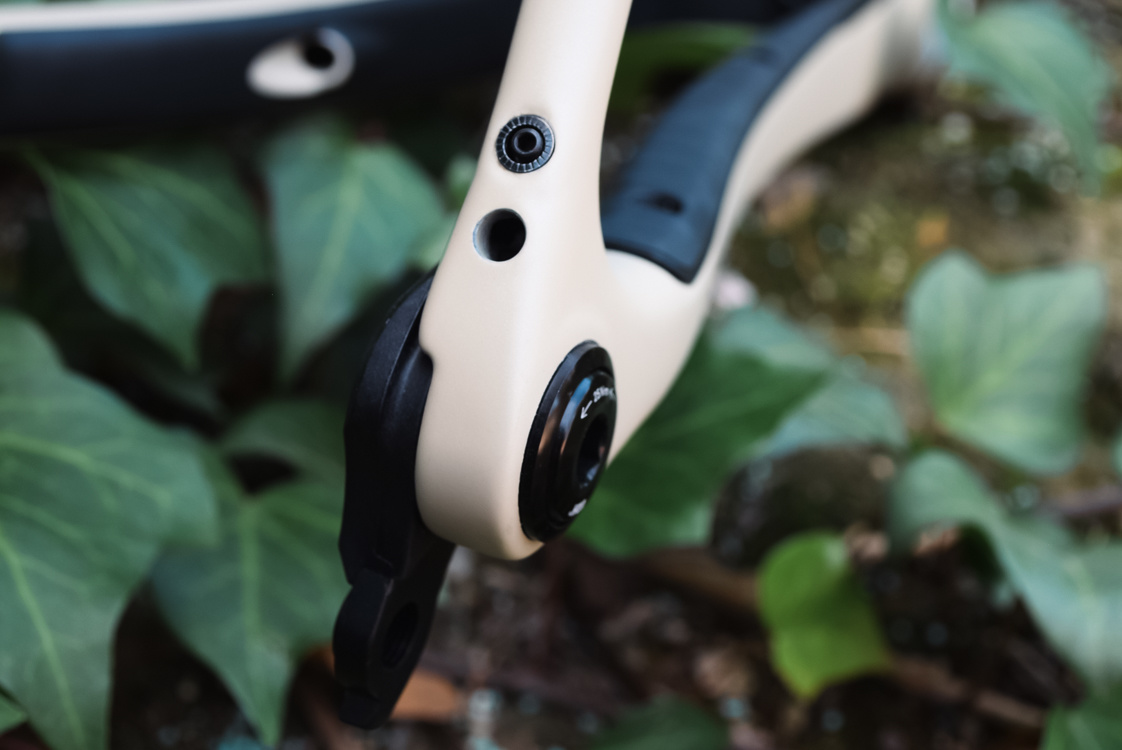 Maybe I'm the only one but I'm glad to see a round seatpost. This makes it easier to find a replacement if something bad happens, and not having to deal with a proprietary wedge is a relief. The seatpost is a 27.2 and is dropper post compatible!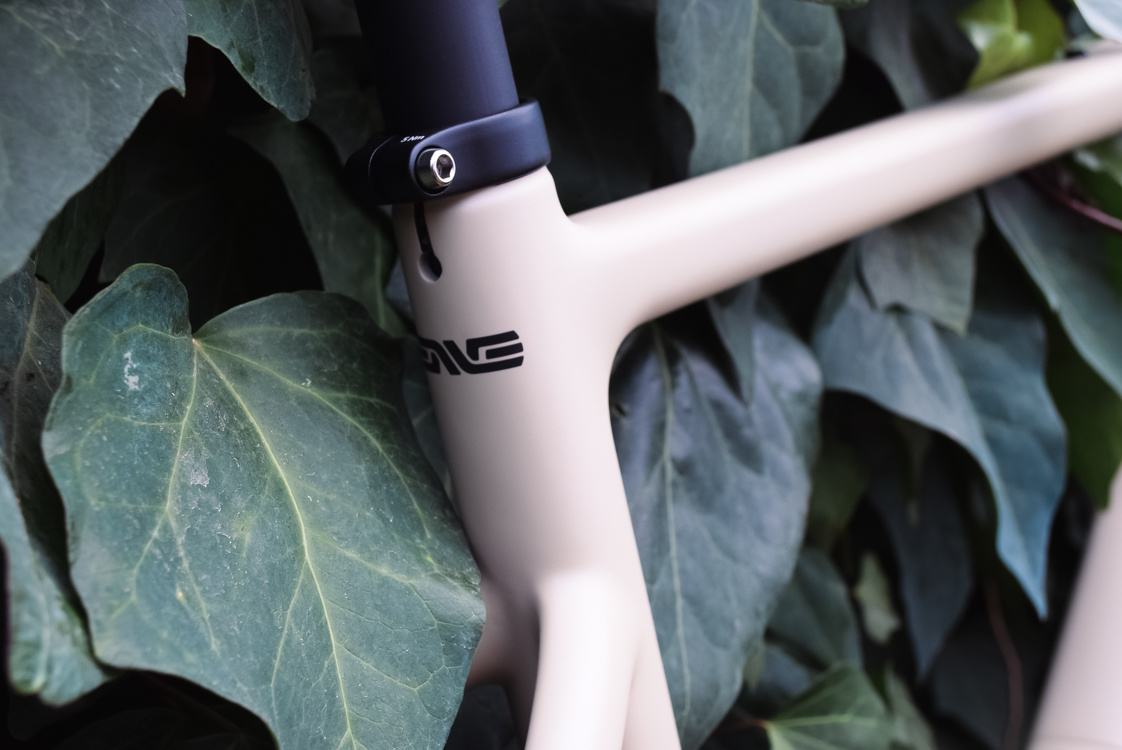 Fork mounts for all your bikepacking needs! Notice the 2 tone black on the interior of the fork.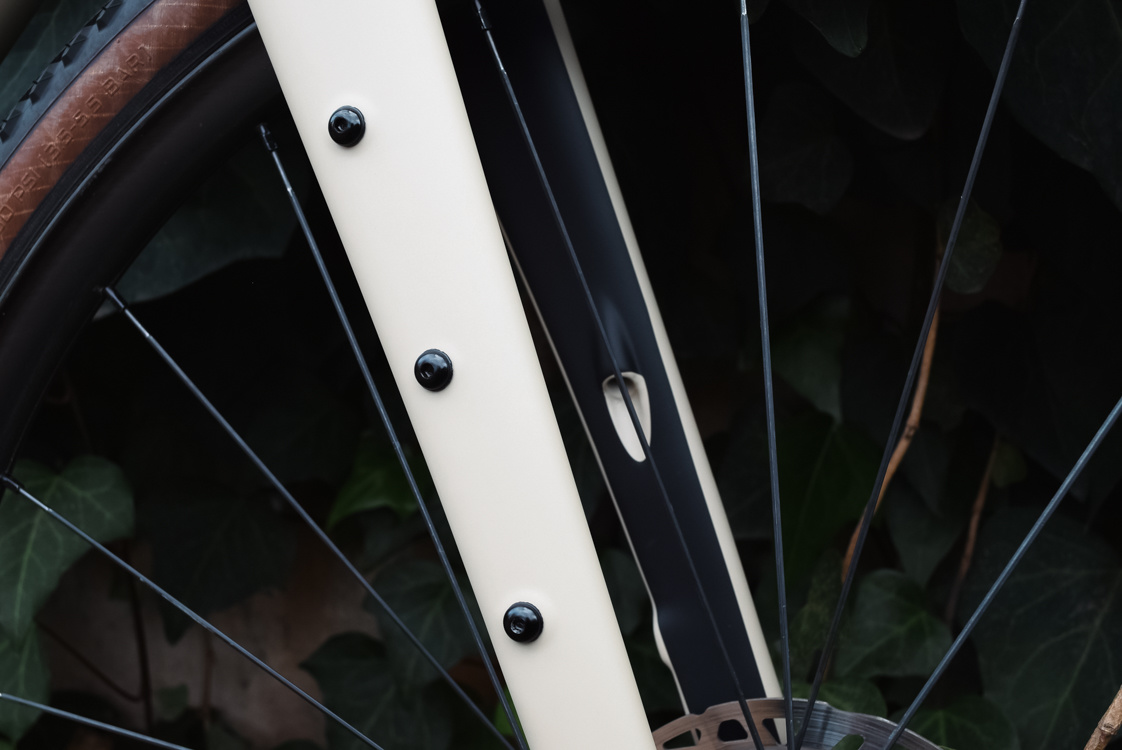 MOG, not to be confused with your favorite Final Fantasy character.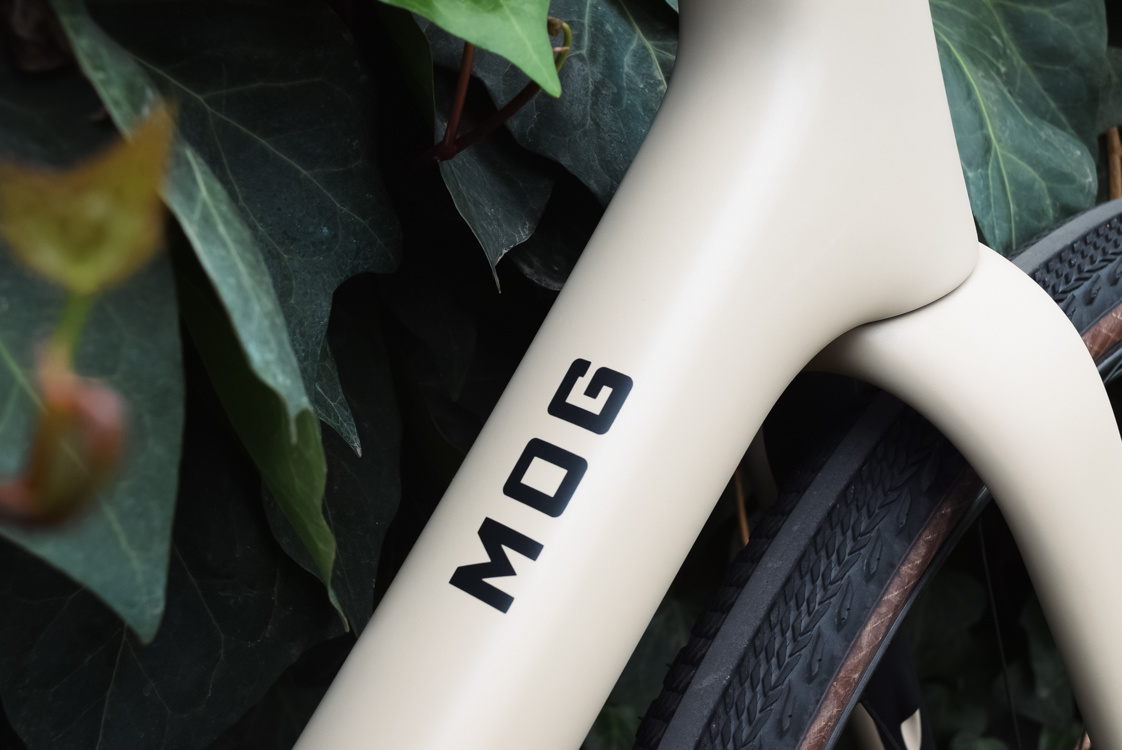 Enve's Carbon integrated aerostem and Carbon AR handlebar.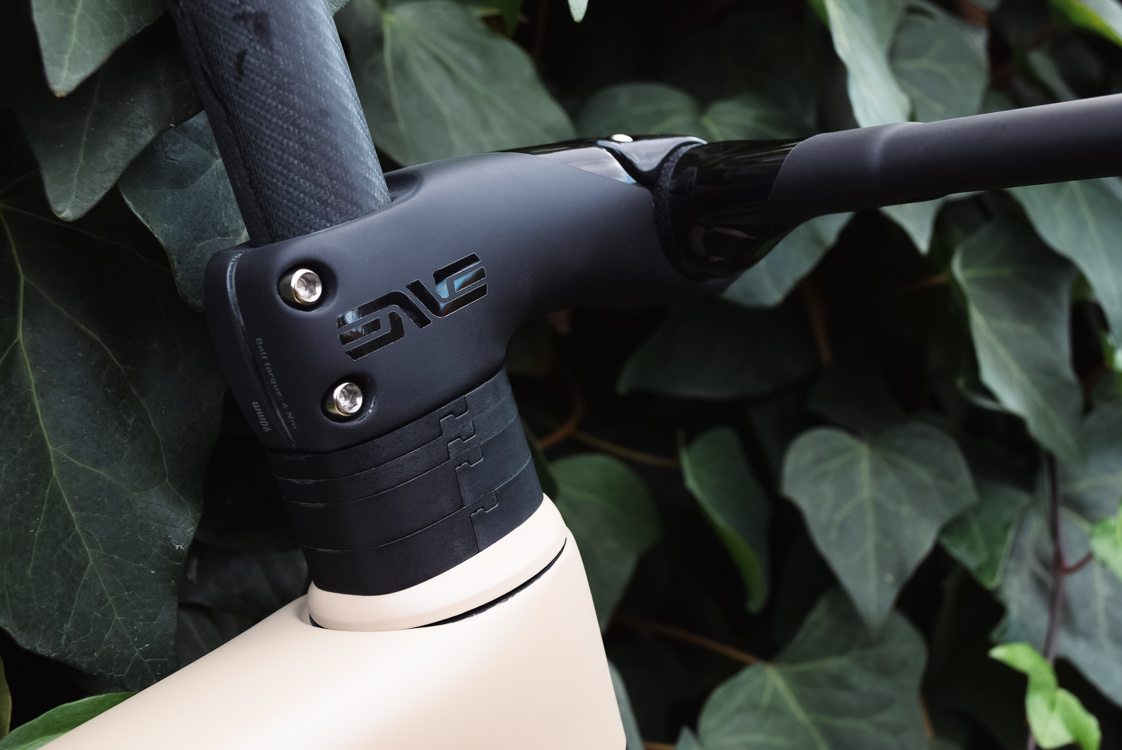 Chainstay paint and brake cable exit port.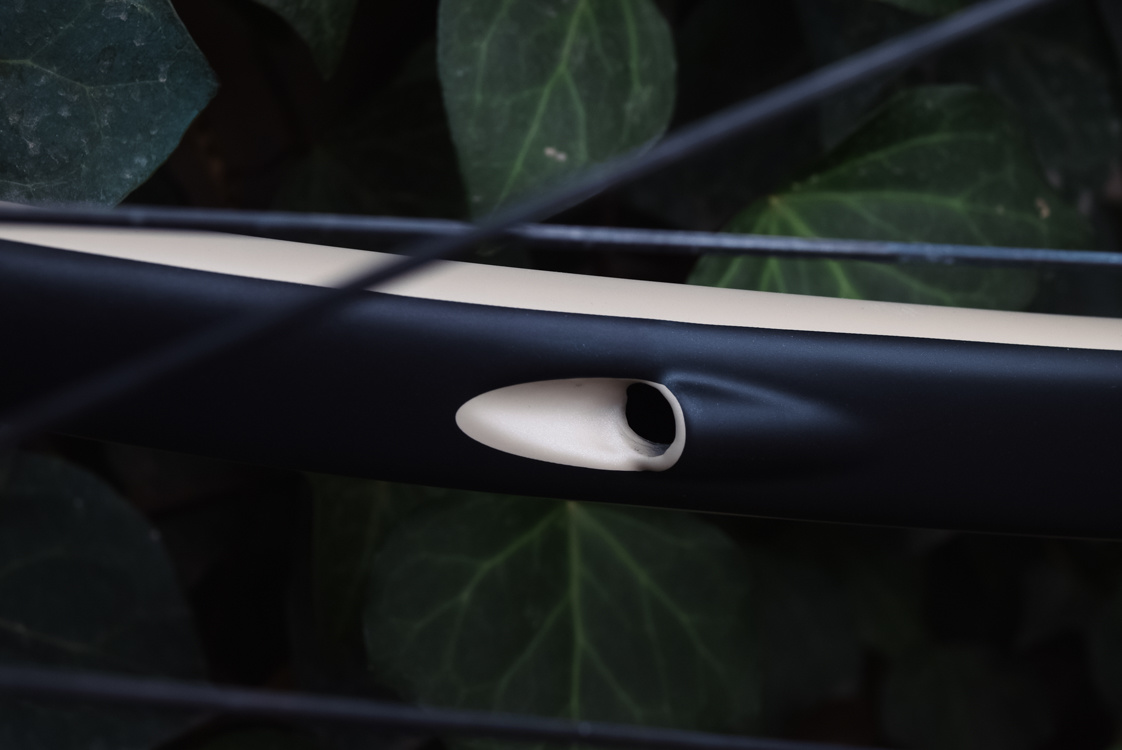 It seems finally the bicycle industry is rallying around the T47 bottom bracket as a possible standard, we're glad to see it here.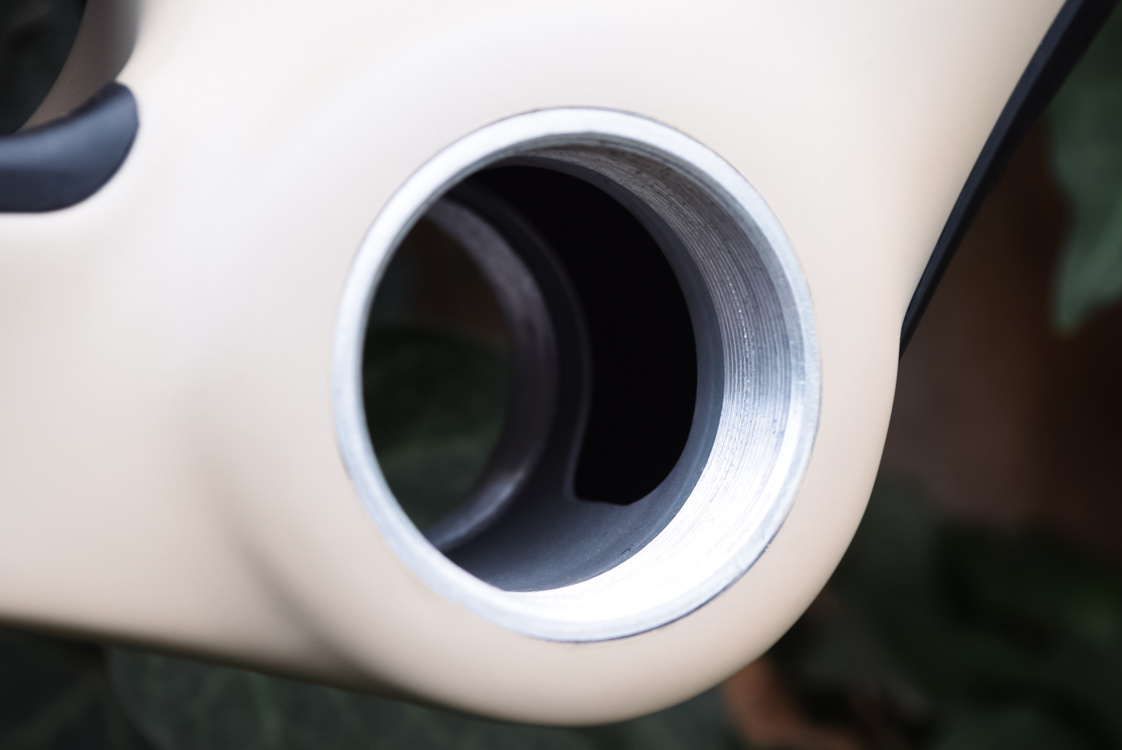 The interior of the BB looks super clean and well made. Everything screams high quality and polish.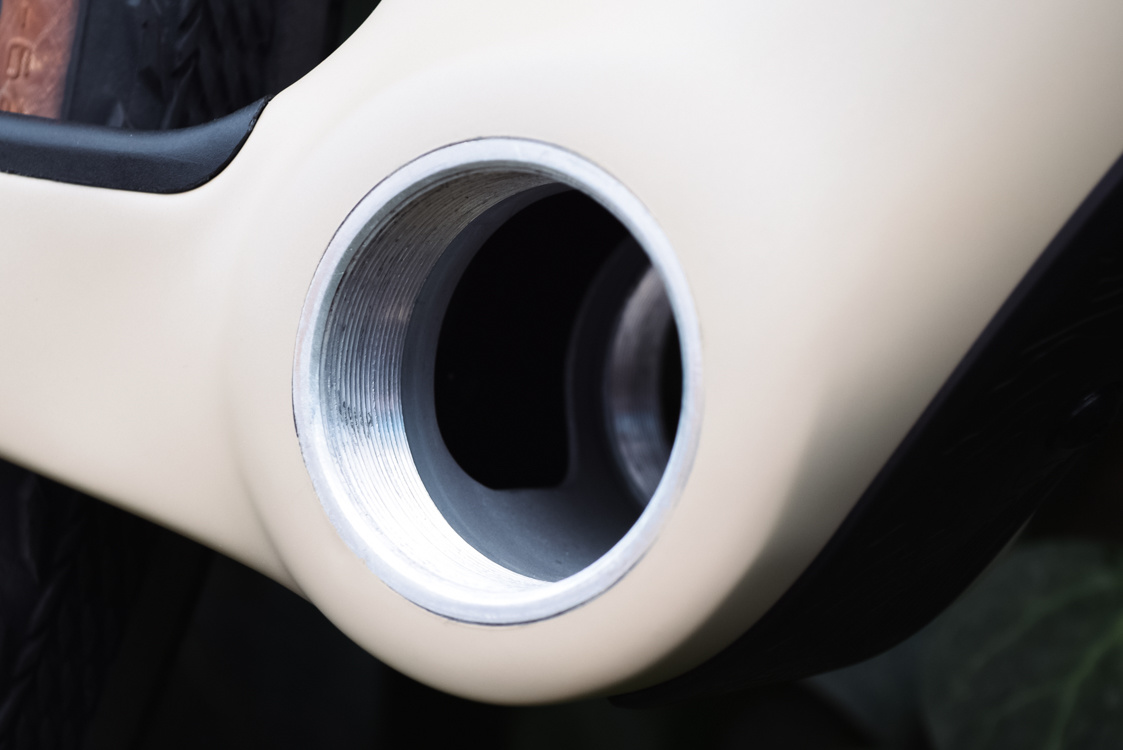 The front end looks clean and aerodynamic, although not as exaggerated an hourglass shape as some other designs we've seen.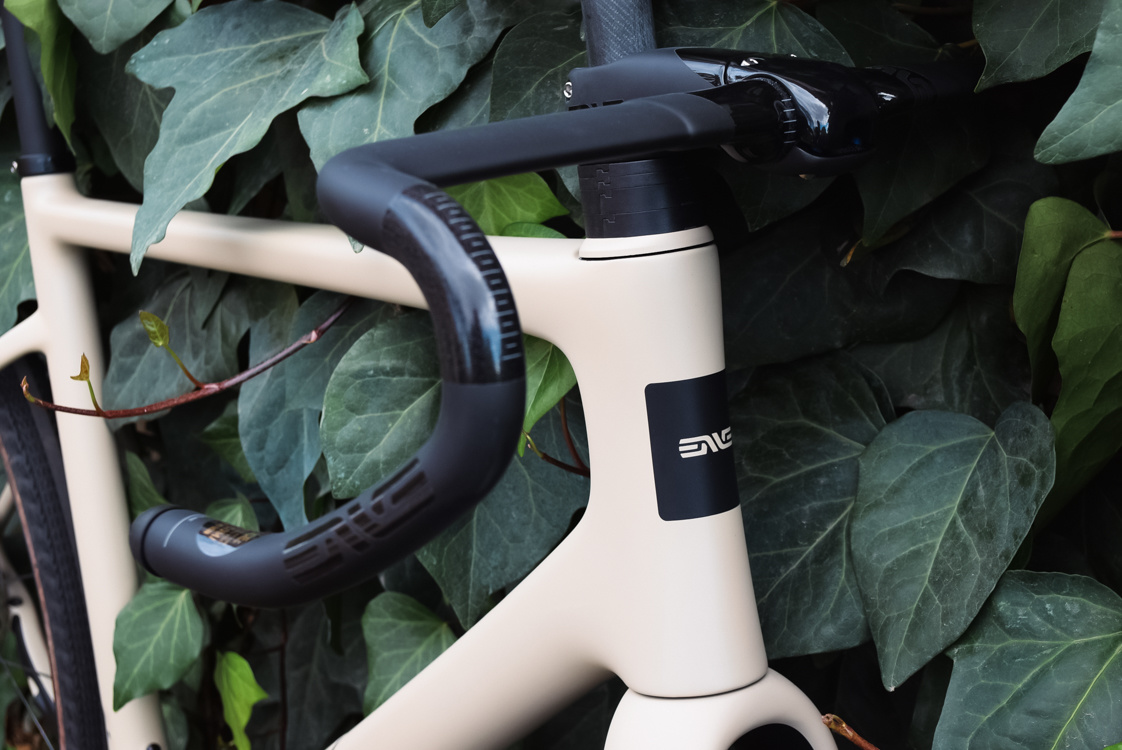 The first thing most people notice is the in-frame storage lid. Everyone that saw this immediately started fiddling with it, trying to get it open.
It took some poking and prodding and yanking but finally we figured out that to open the in-frame storage system. You just slide the bottom tab to the left to open it. The bottom just hinges out and you can pull the door off.
The entire mechanism feels super solid and well built. There is no play whatsoever in the mechanism and after doing it once it's very easy to understand.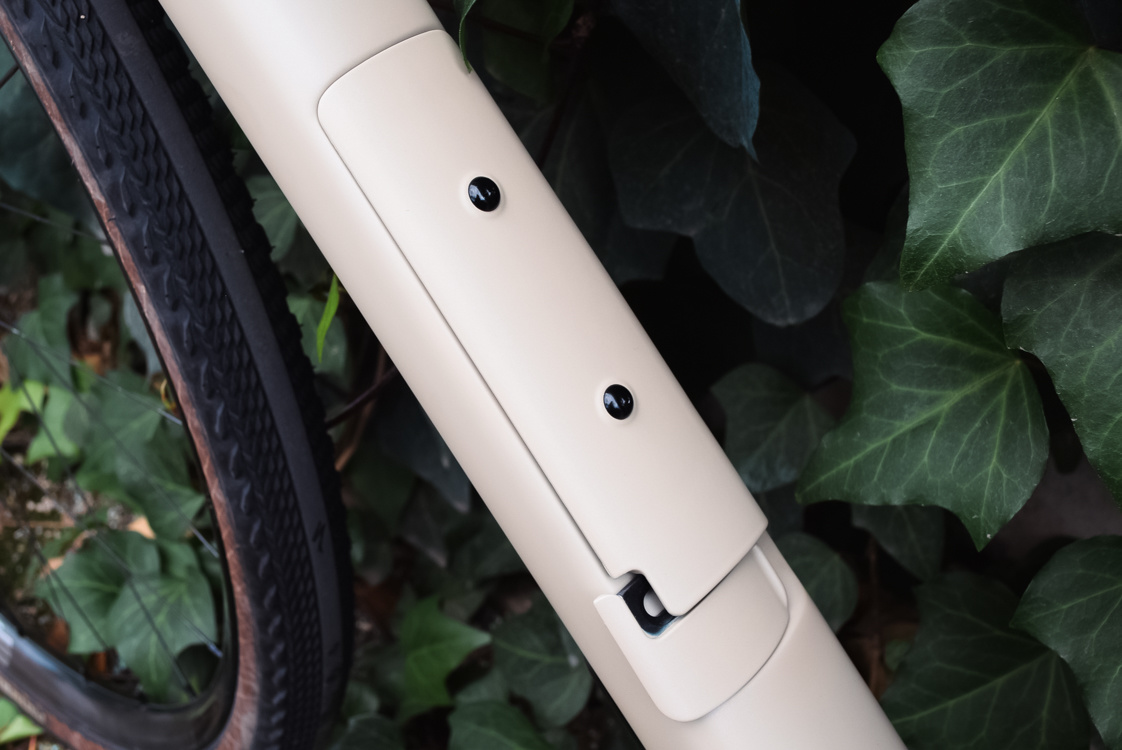 The door has little slots that the bolts hook into making the door super secure when putting the lid back on.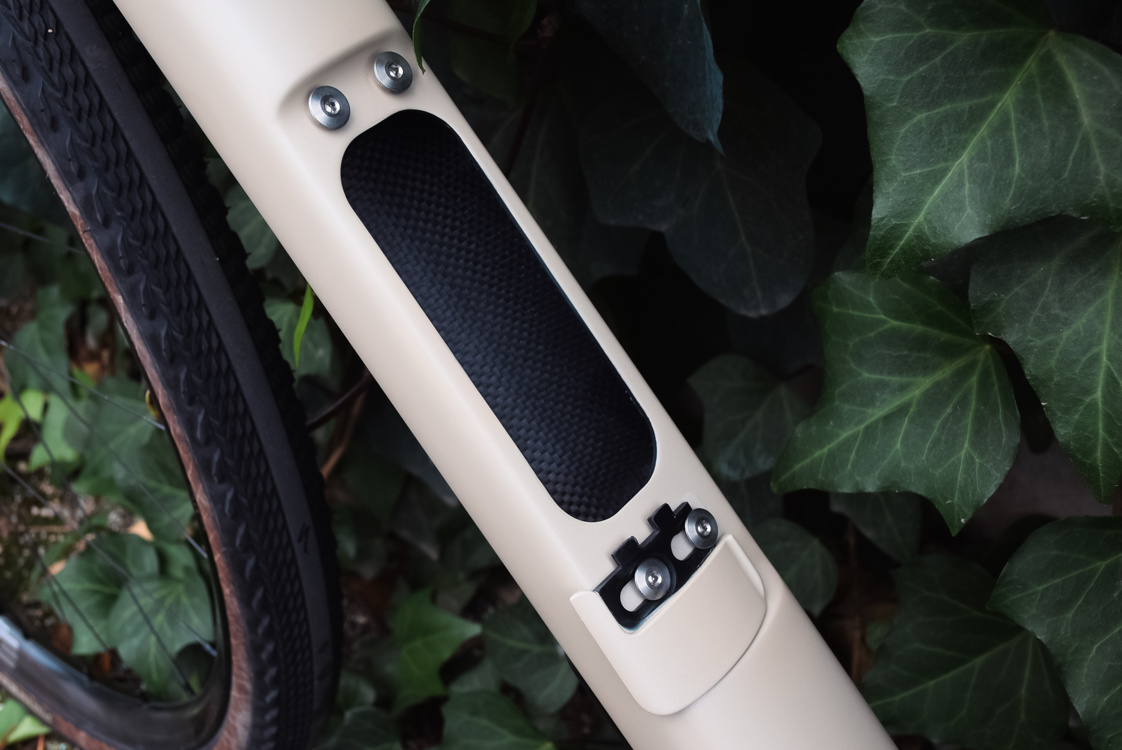 Upon further inspection, there's a velcro strap down attached to the interior of the downtube for securing the rear brake cable. No more rattling cables in your downtube.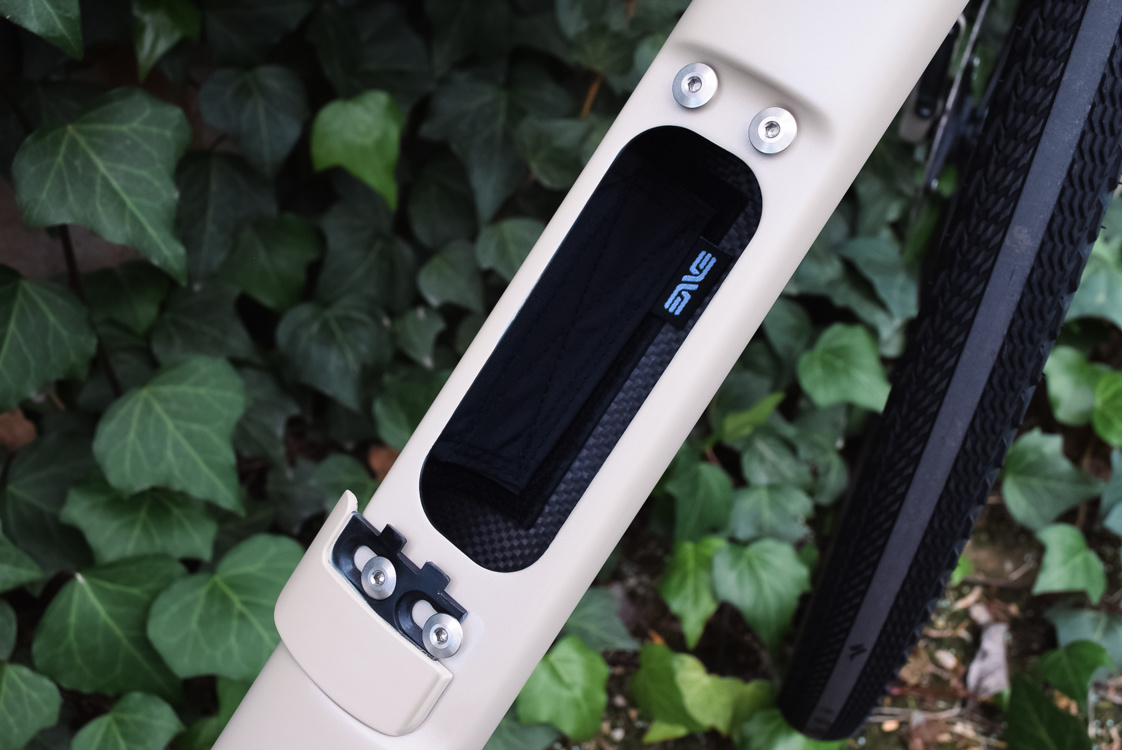 I threw on my AG25 Foundation Gravel wheels to check out some clearances. I do say the paint and overall design of the frame looks great.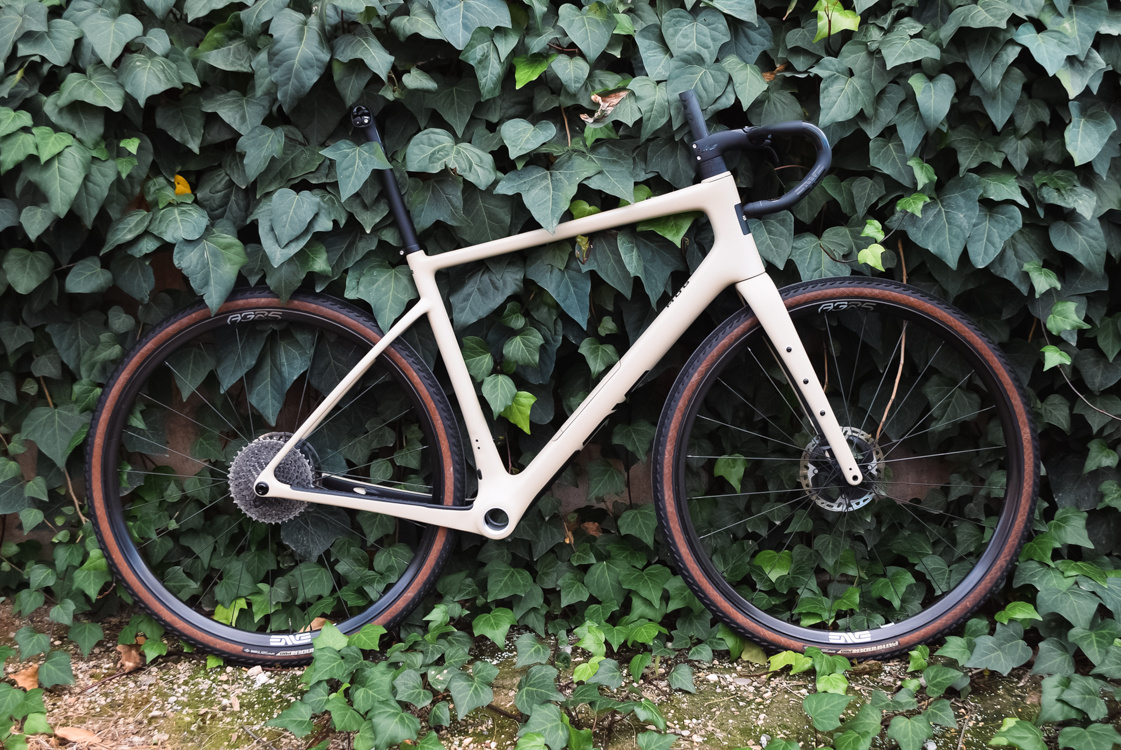 My 42c Specialized Pathfinder Pro's mounted to 25mm internal Enve Foundation Ag25's ballooned out to 44mm. I've put a good amount of miles on these tires over some rough terrain so I'd say they are broken in.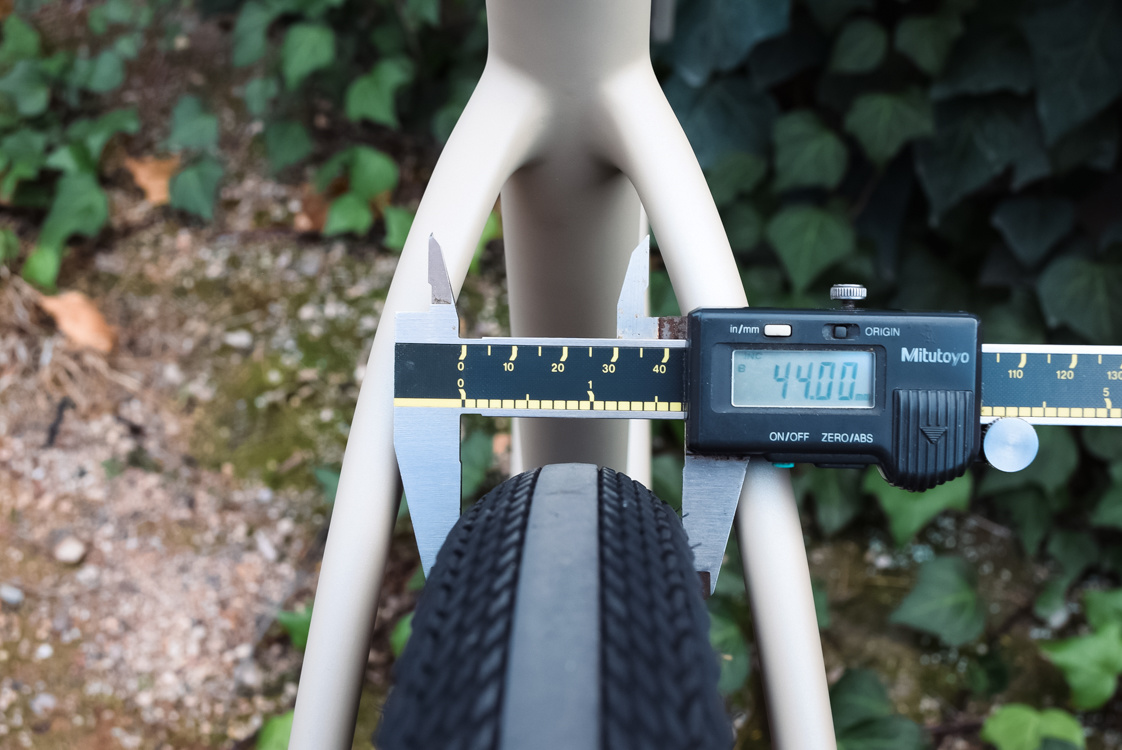 Up front there's still ~14mm of clearance from sidewall to fork and top of tire to that grub screw hanging down.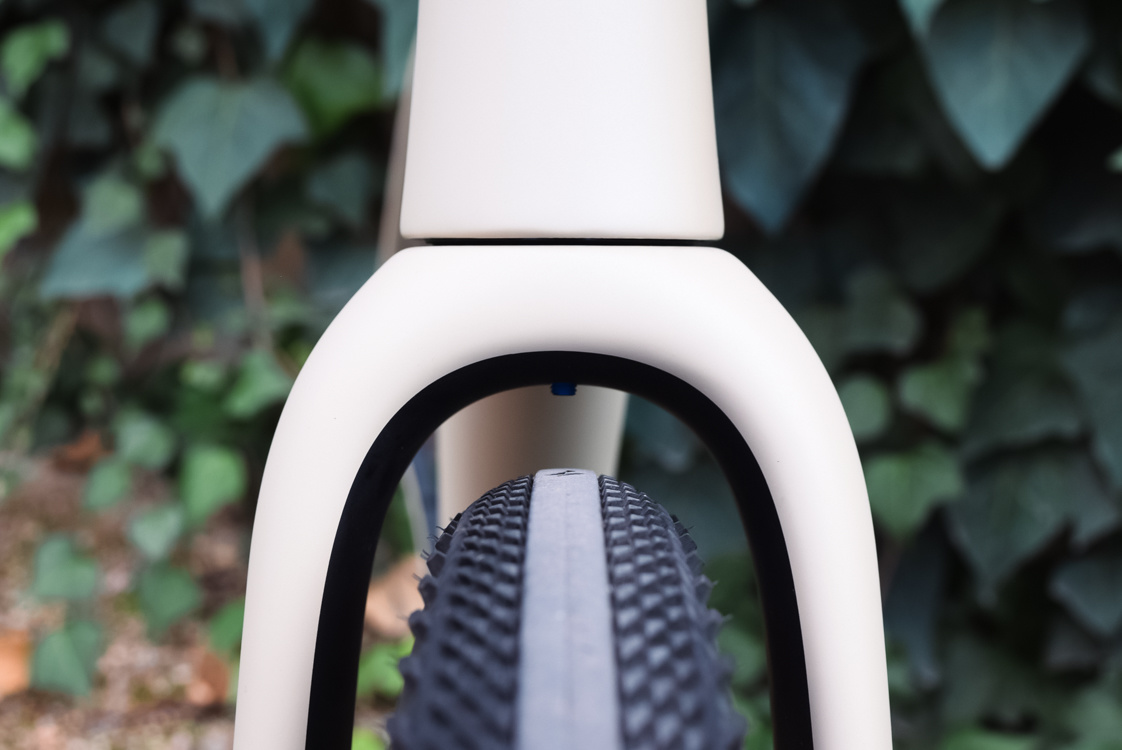 There is ~15mm from sidewall to the seatstays.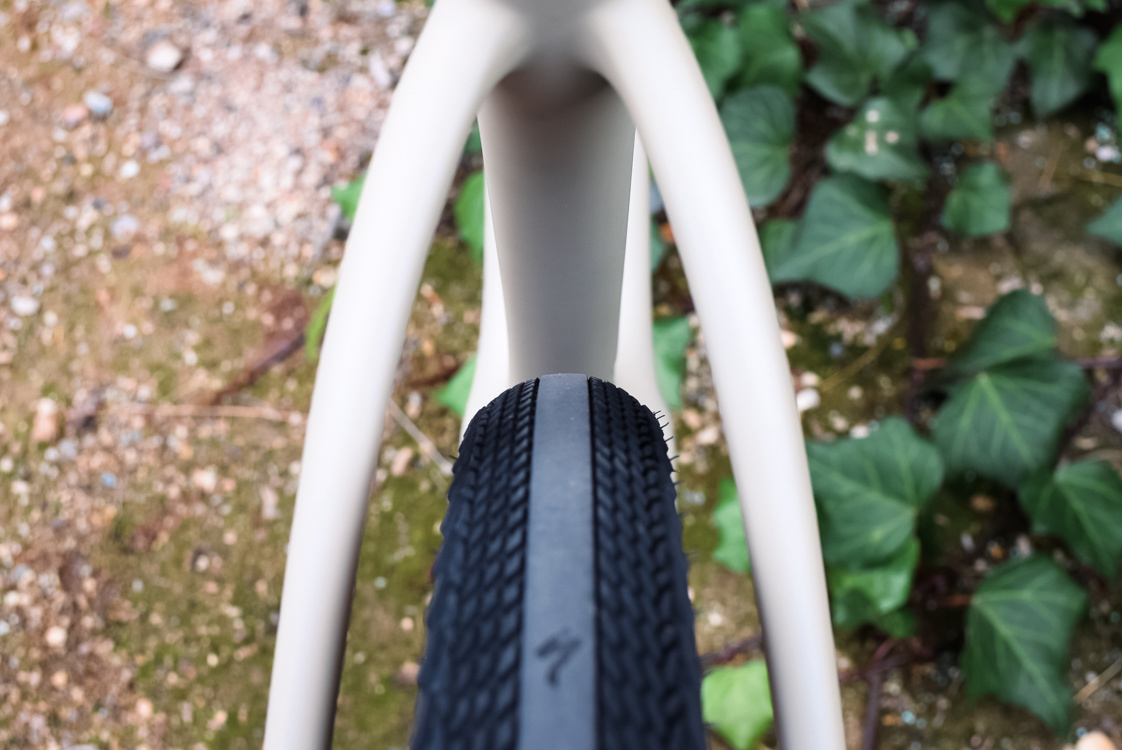 Down by the chainstays from the side of of tire to chainstay there is 12mm of clearance.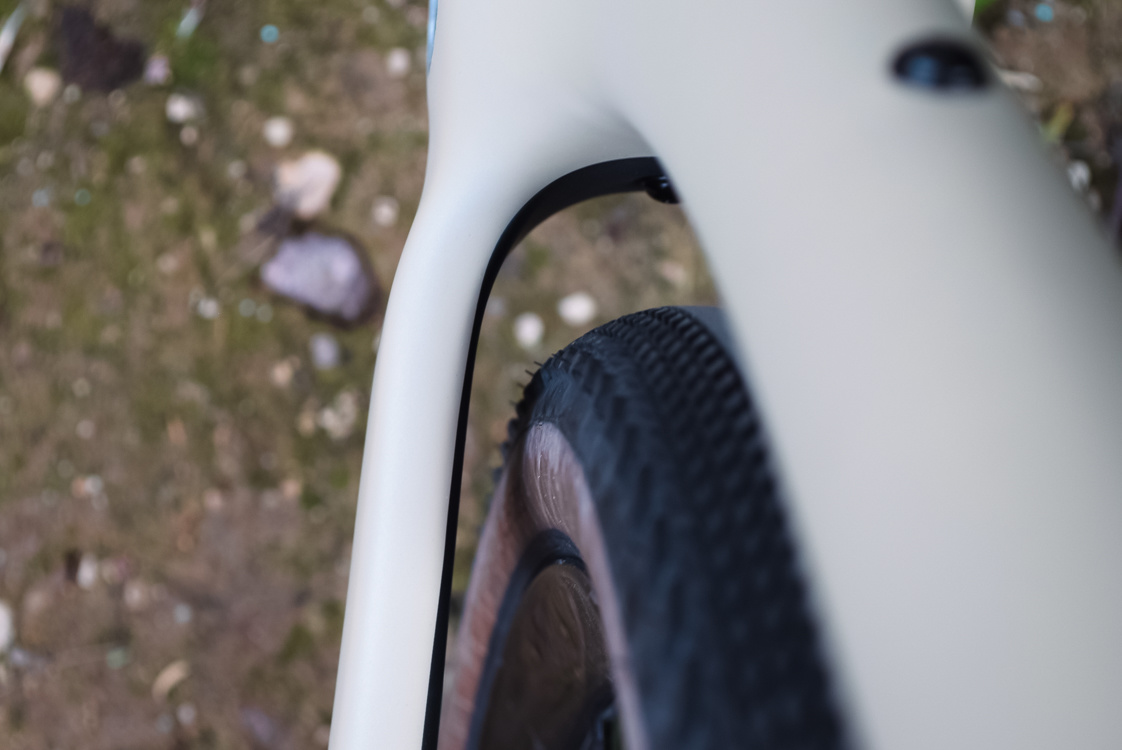 A 17mm gap is present between the tire and the seattube. Also shown here is the front derailleur mountain holes and di2 routing port which is currently plugged with a rubber grommet.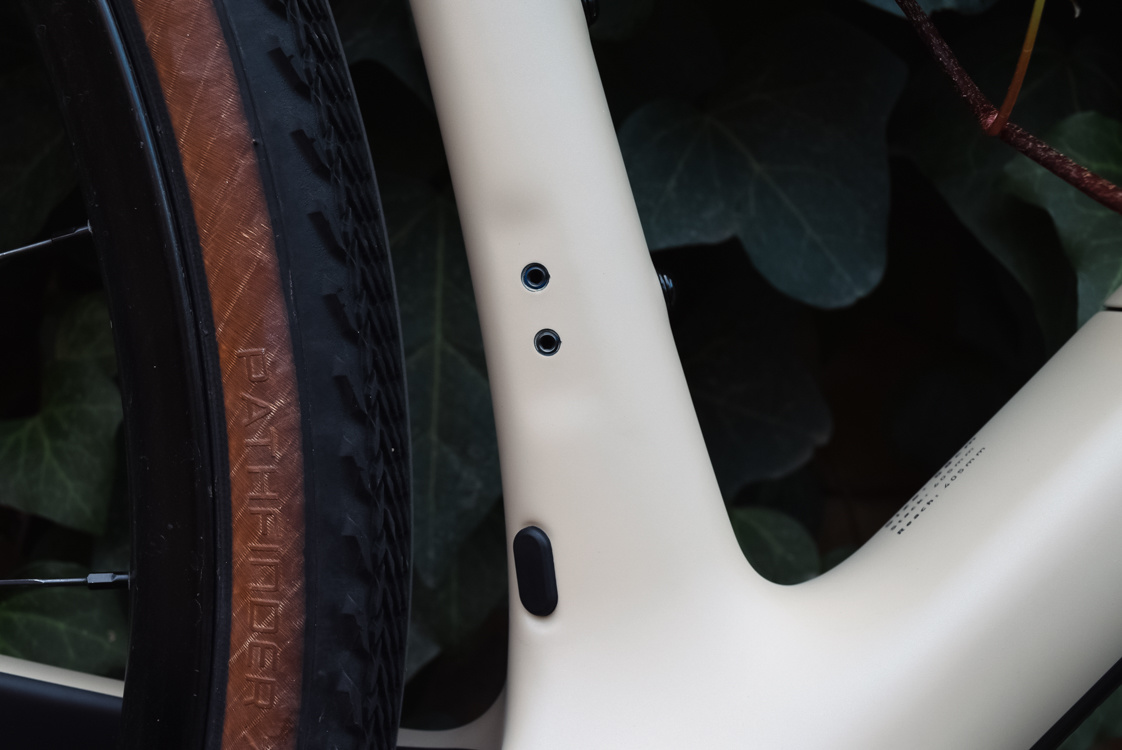 Like Enve's Melee the stack and reach numbers are printed at the bottom of the downtube, just in case you forget.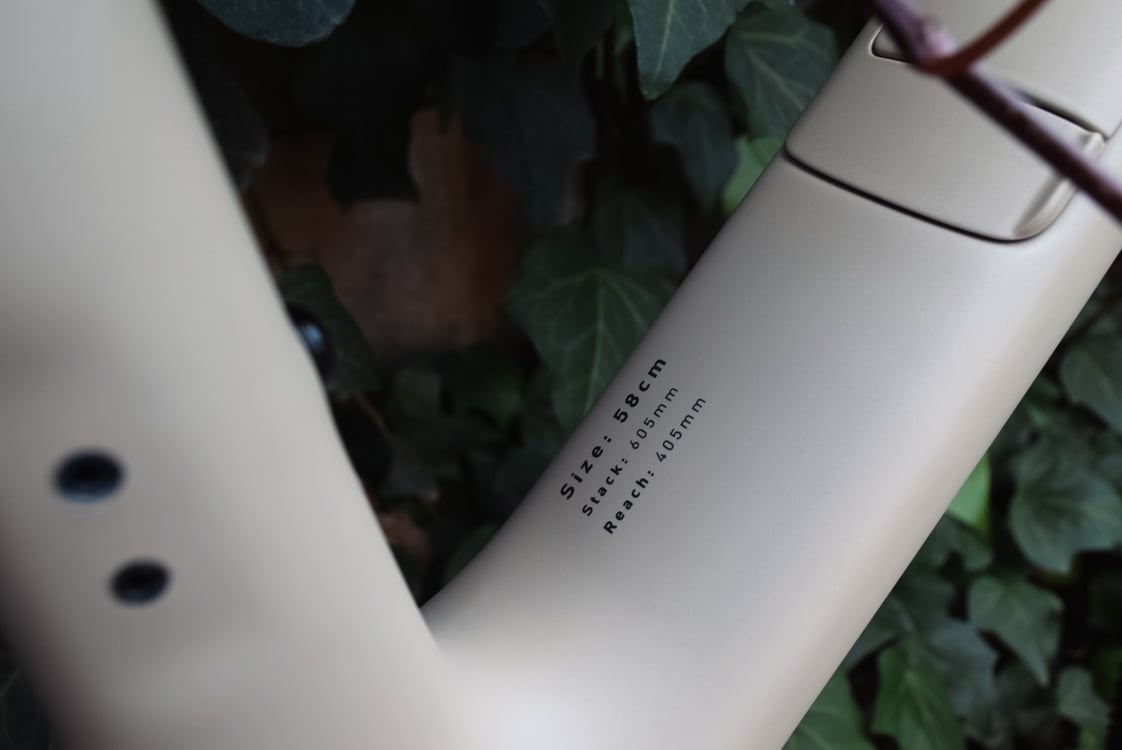 Under the downtube are bottle mounting bolts and a rubber protector. It has a geographical map design and, "Not all who MOG are lost." printing on the protector.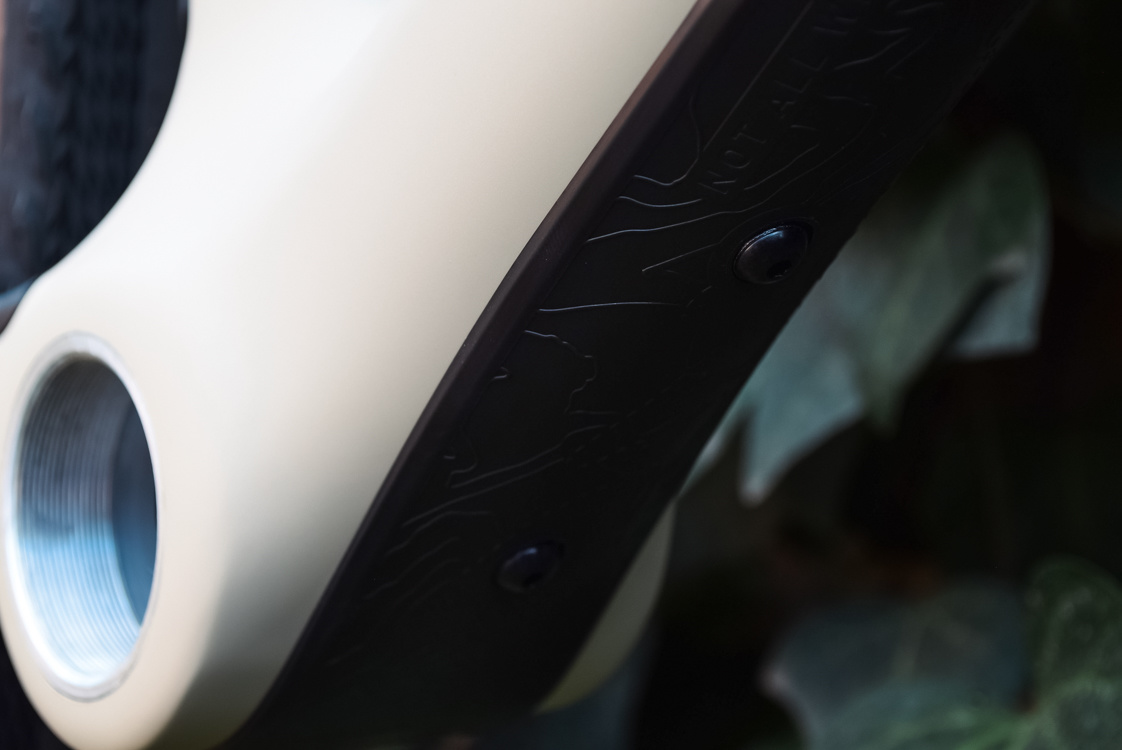 Top tube bag mounts.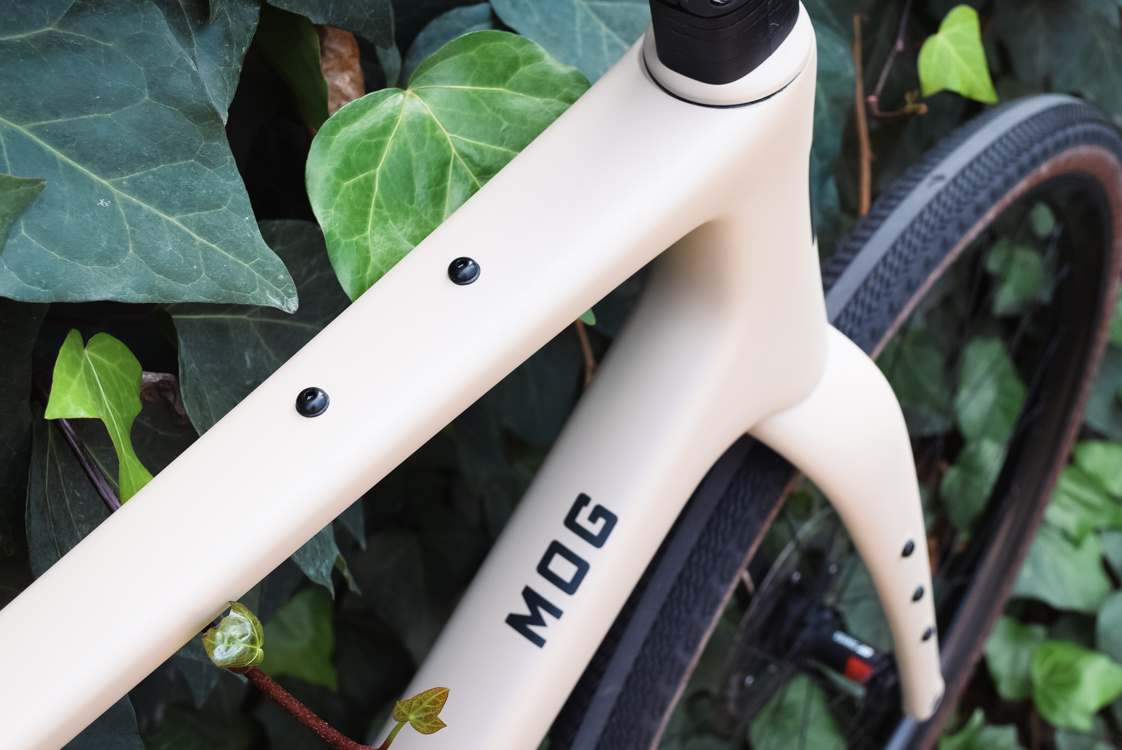 Enve's In-Route system is one of the better internal routing systems we've seen.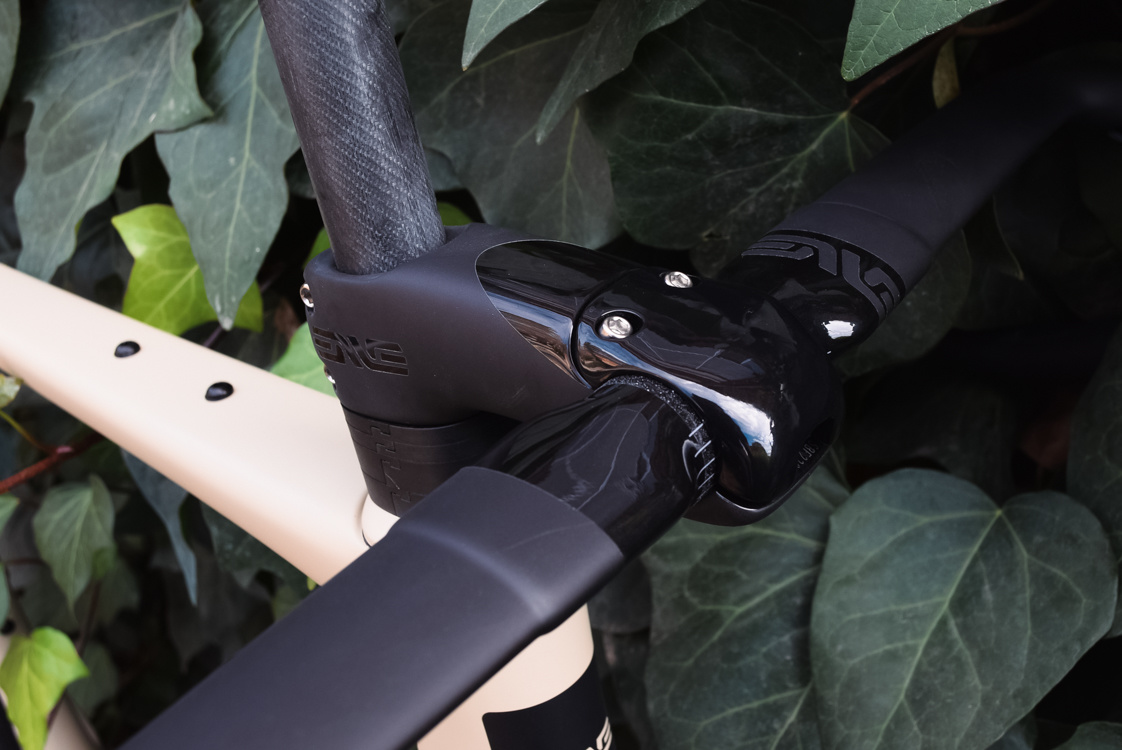 That's what we like to see. All the pertinent info printed on a skewer. Nice.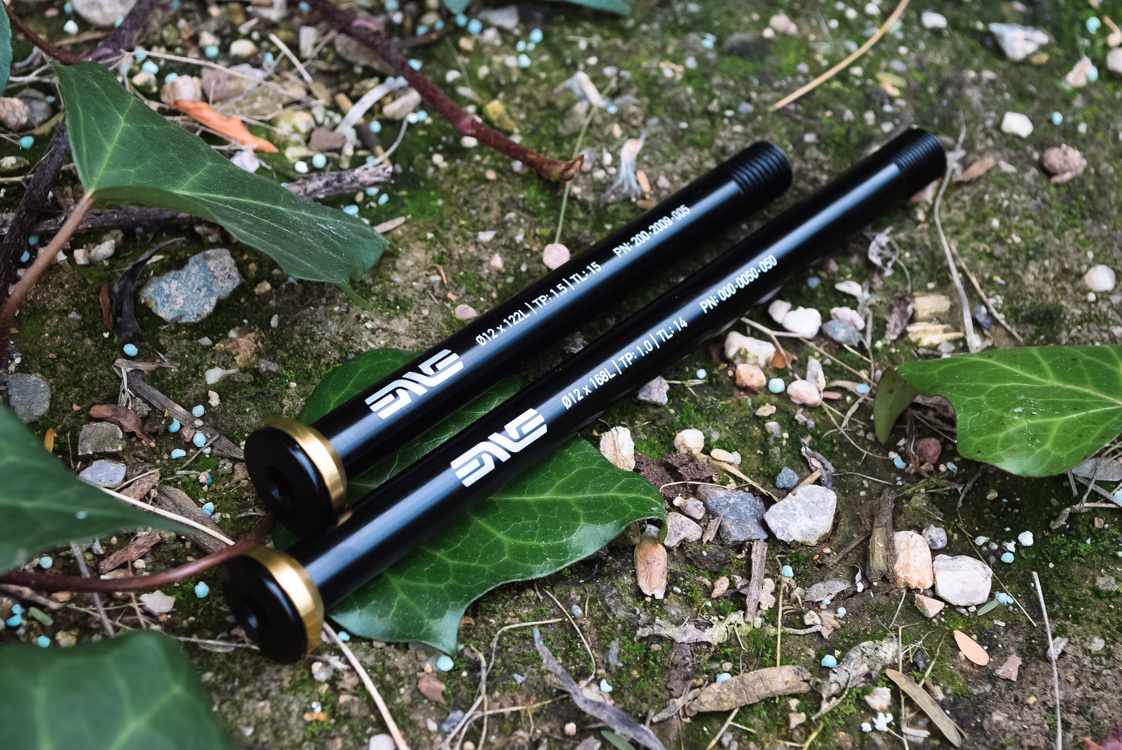 The Enve MOG comes with 2 neoprene frame storage bags that each have little mini storage bags built in. Some Pedro levers for scale.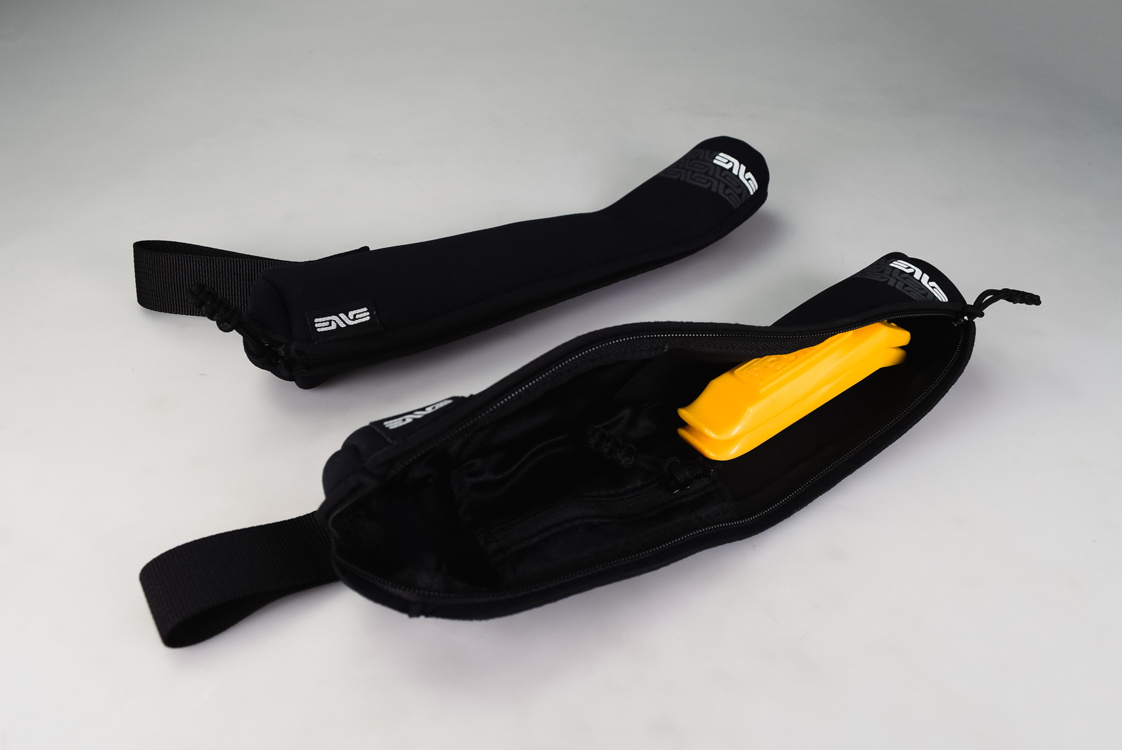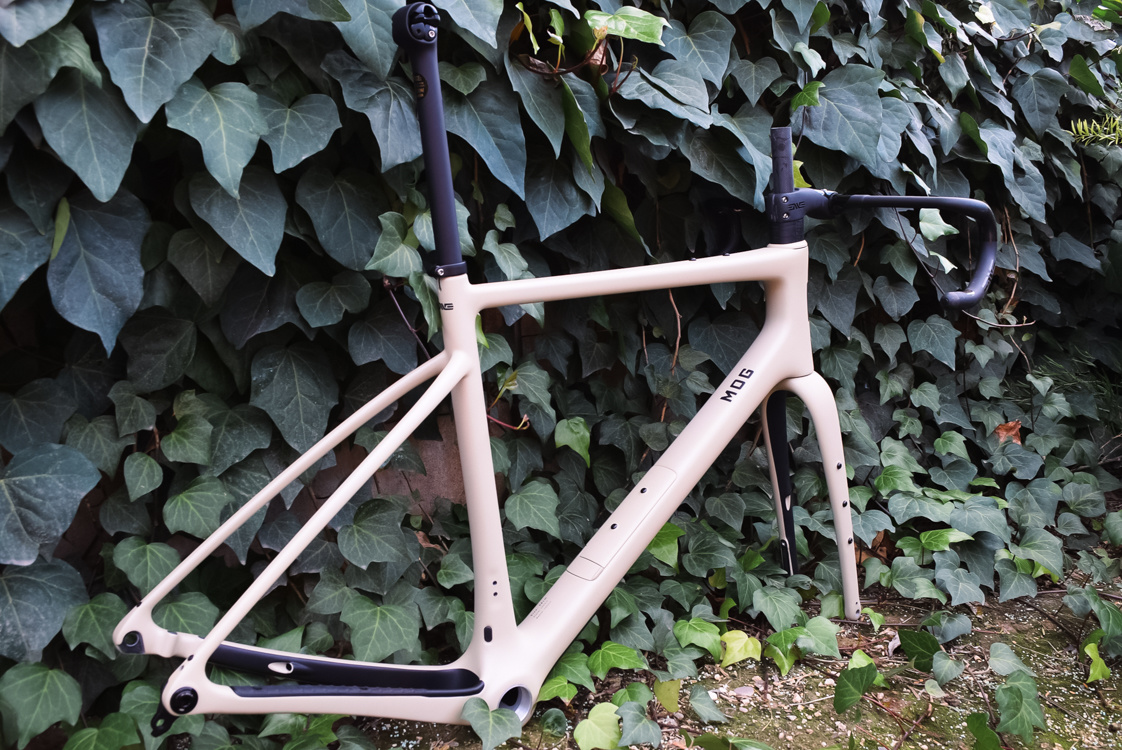 The frame came in at 1100g in a size 58.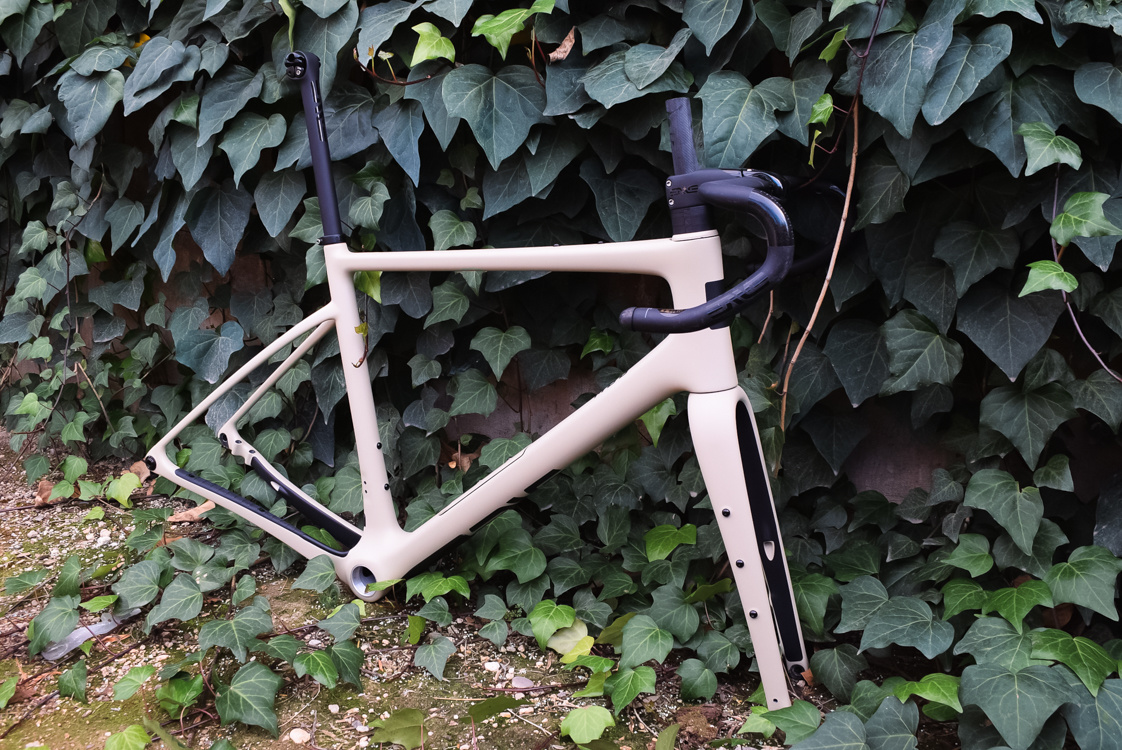 We think this frame looks amazing and is very well built. It is very well thought out and is a pretty stellar package with the seatpost and cockpit being a part of the purchase price.
All the extra features and downtube storage make this a great all-arounder gravel race/ adventure machine.
Reach out for more details on a custom Enve MOG build.