Feedback releases a new repair stand
Feedback Sports has become well known for making a plethora of high quality bike tools and repair stands that deliver plenty of bang for the buck. Every so often giving an old favorite a little update is necessary, and that's just what Feedback has done with their signature stand, the 'Pro Mechanic'.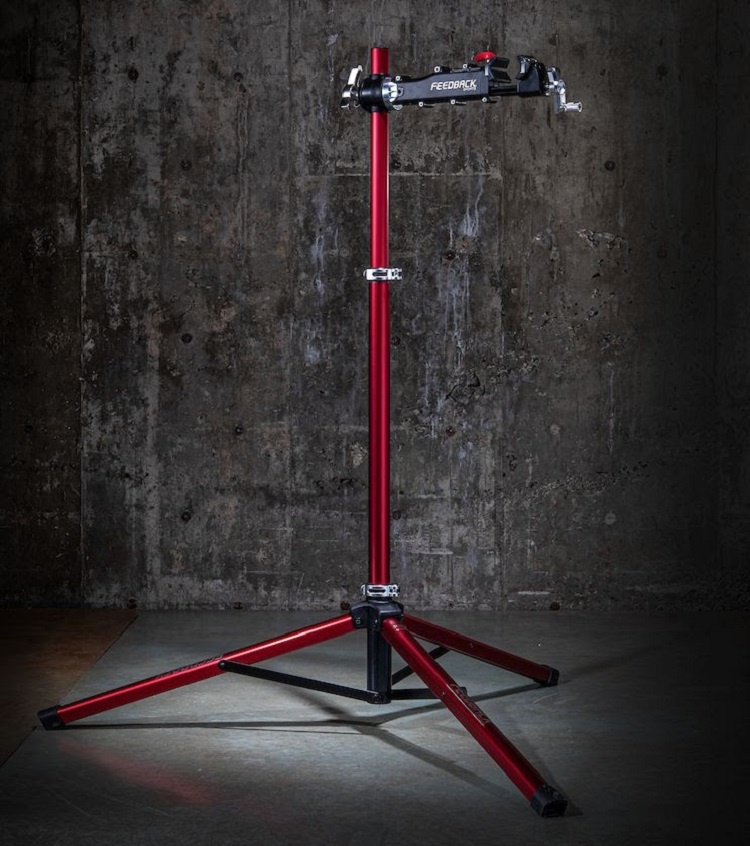 Feedback has given the 'Pro Mechanic' a new breath of life with notable upgrades all over, including in the clamp jaws, clutch, and the mast hardware. As before the stand features the hallmark Feedback tripod legs , creating a solid and very stable base, and is crafted from 6061 T6 aluminum, allowing it to be durable and light weight, as well as corrosion resistant. New features to take note of include:
·      A new and redesigned front spinner knob
·      Larger rear tri knob, allowing for better ergonomics and leverage when tightening the clamp body  
·      More robust mast tube collar 
·      Redesigned internal clutch, providing a 110% increase in holding power for 360° rotation 
·      Replaceable rubber clamp jaw pads that can be removed and installed tool free! 
Whether your an avid home mechanic, or a pro, this updated and upgraded stand is sure to please, and at MSRP $395, it is sure to be hard to pass on.