Recently we had the chance to build a truly unique ride. A flat bar road bike that checked all the boxes in terms of style and lightness, while also being able to serve its main function as a townie to cruise around town on. Using an Open MIN.D frameset as the starting point, we were able to put something together that does not disappoint.

To help keep weight to a minimum, the frame is without paint, and instead has a polished UD finish.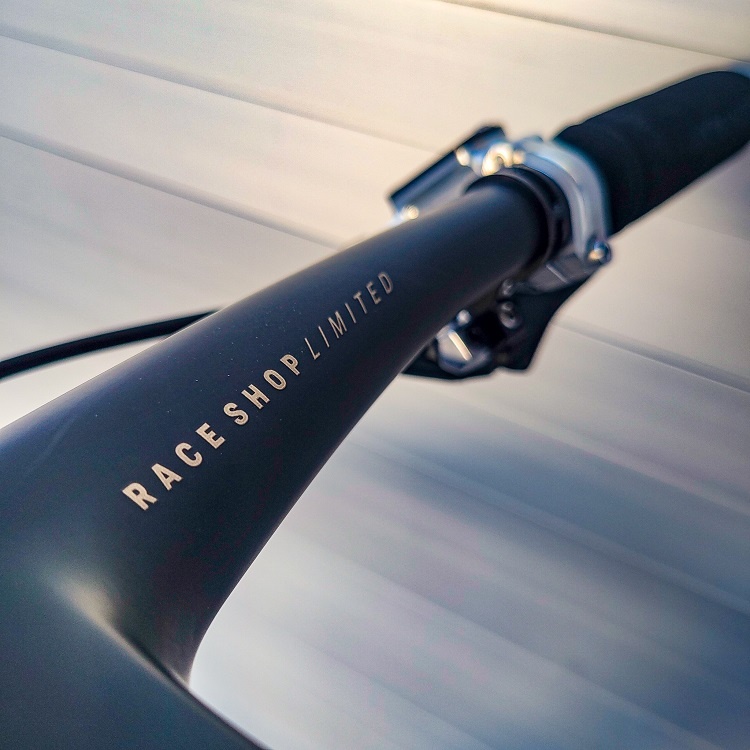 A Bontrager RSL MTB bar/stem keeps the look clean and uniform. Extralite EVA foam grips provide a nice soft surface to hold onto.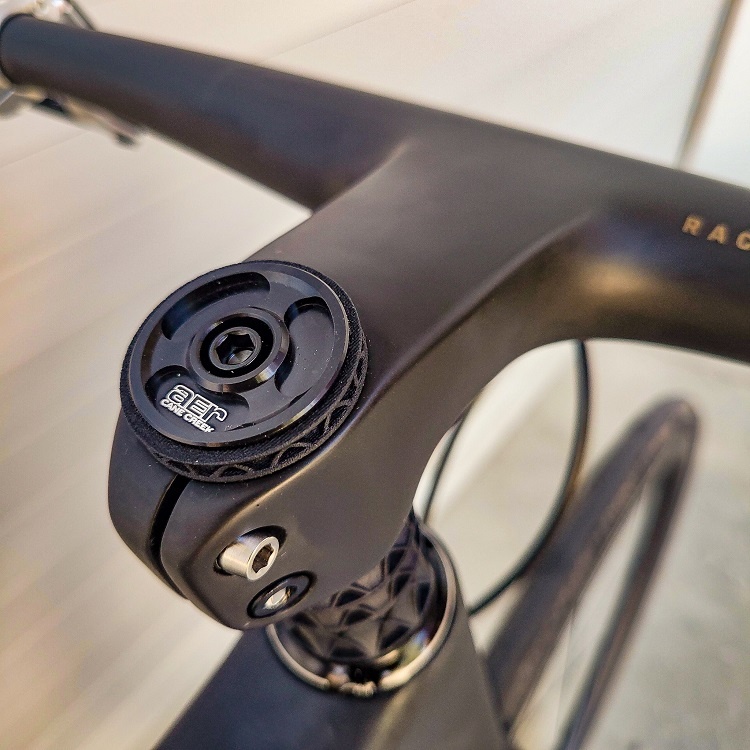 A Cane Creek AER headset and top cap keep the front end nice and snug.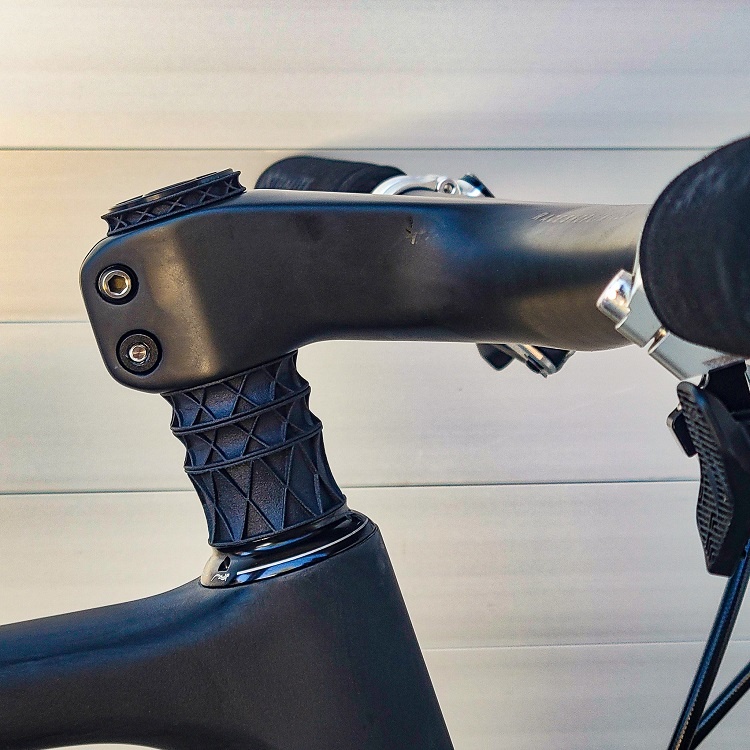 For the headset spacers we chose to go with the Extralite Hyper Spacer. These spacers are 3D printed from very light and durable polyamide.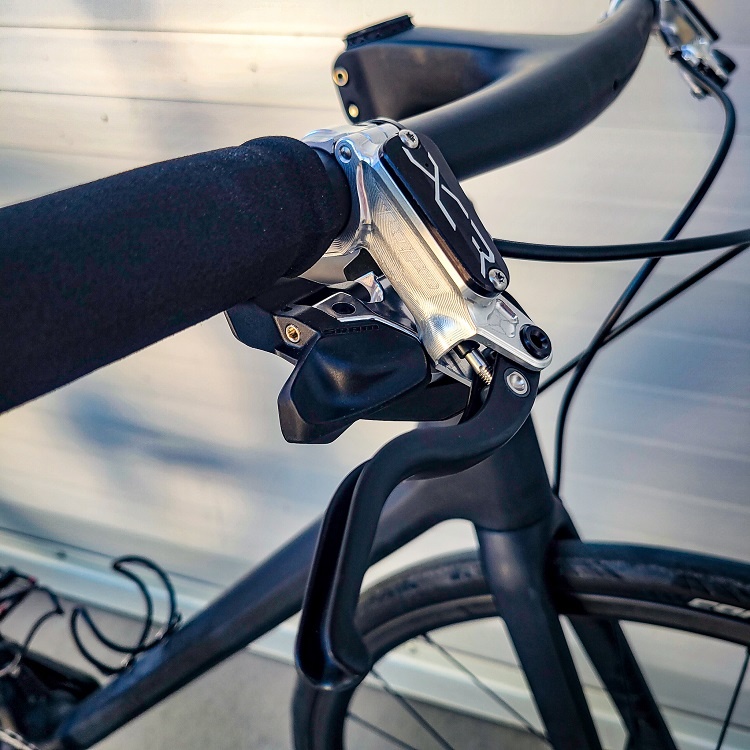 The Hope XCR Pro2 was the brake of choice on this build. These brakes are CNC machined and have a very minimal look. A carbon lever adds to the aesthetic.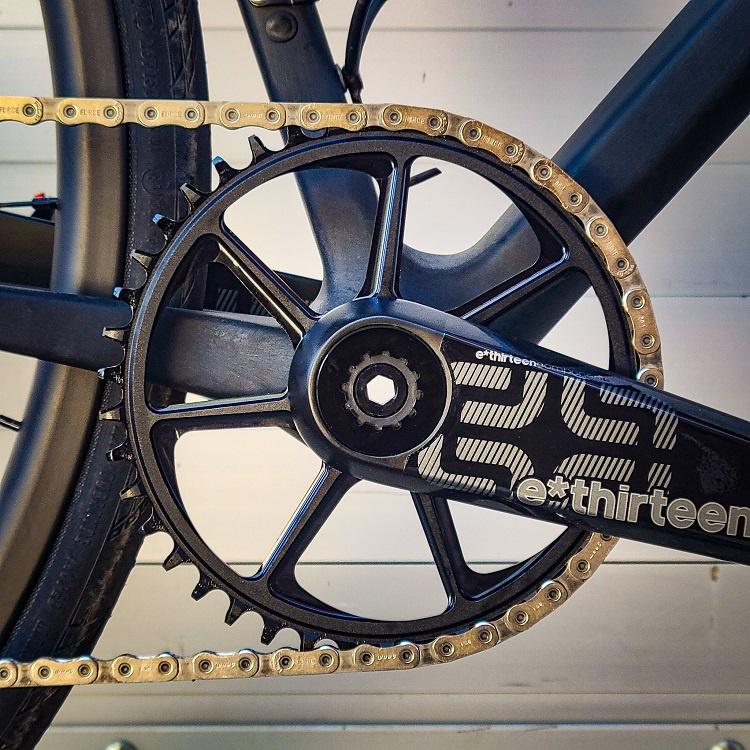 The drivetrain is set up 1x, and uses an E Thirteen crank and chainring.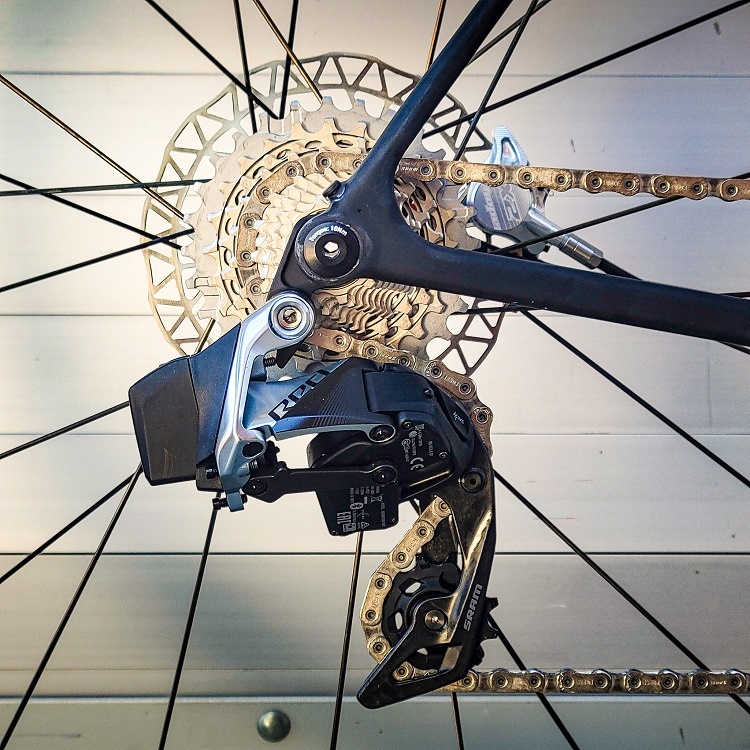 Sram Red AXS, light and handsome, just the way we like it.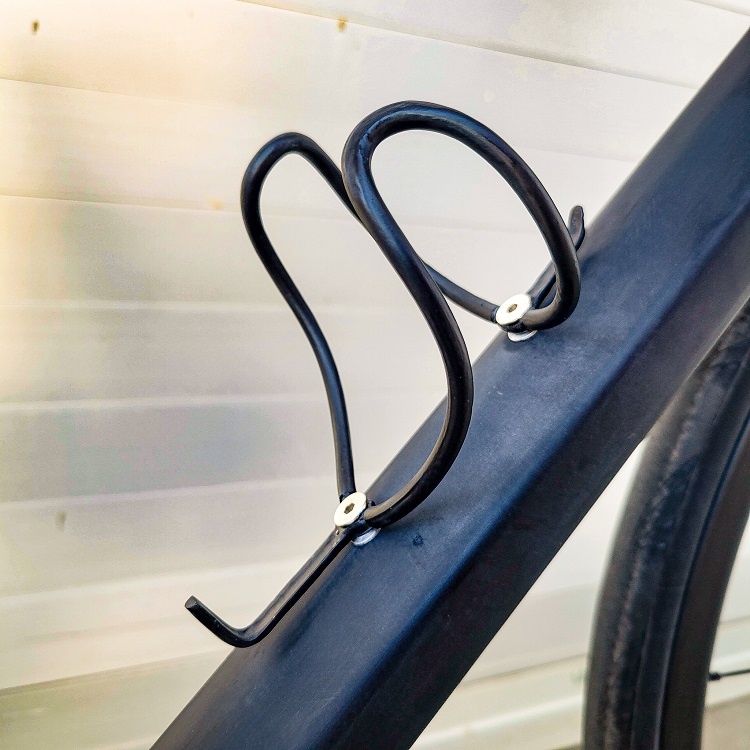 We didn't want to skimp on any weight saving measures. Fairwheel recently added a new housebrand bottle cage to its collection, the V3. These cages are really sleek and feather light at just 7.5 grams per cage. Not too shabby at all.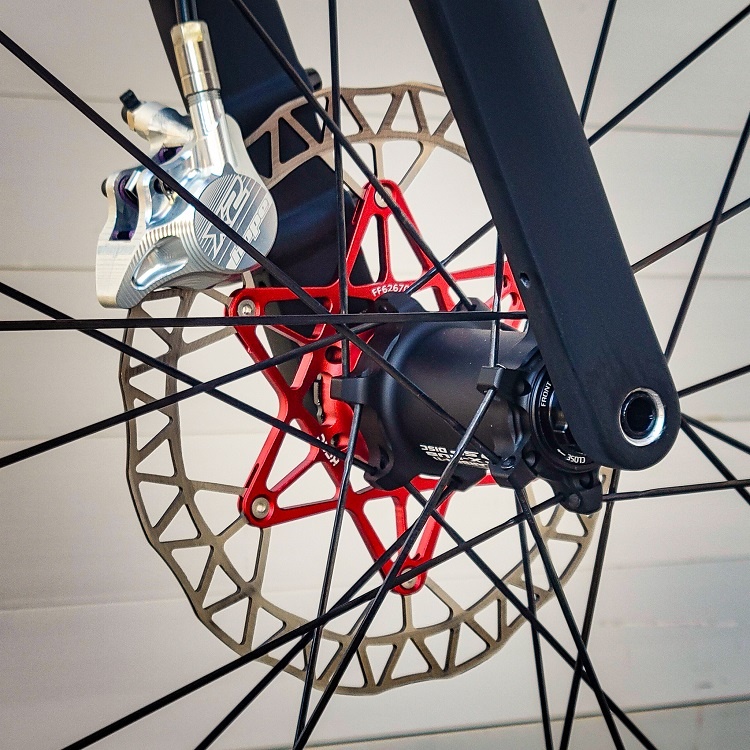 Here is a nice look at that CNC'd one piece Hope caliper. For the wheels we laced a set of Carbon-Ti hubs to some Far Sports rims with Sapim Cx-Ray spokes.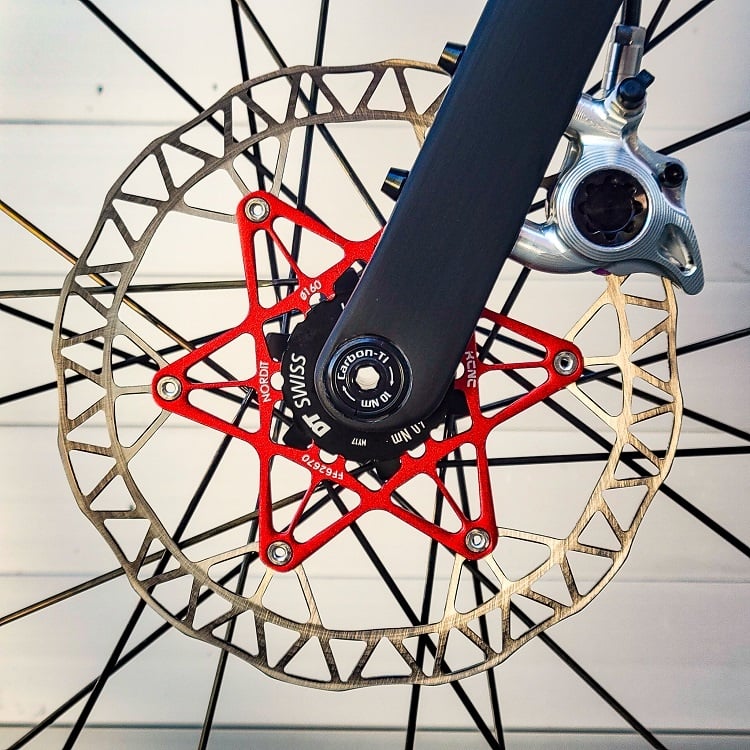 For rotors we used the new centerlock offering from KCNC, the Nordit. These rotors are masterfully designed, with an aluminum spider, and a laser cut rotor surface. 
For the finishing touches we chose to install a saddle from the german manufacturer MCFK to round out the cockpit, and we threw a set of Tubolito's in the tires to button up the wheels. 
At the end of the day this bike weighed in at 12.63lbs (5.73kg), which makes for a townie that practically floats.