SRM X-Power Pedals get updated.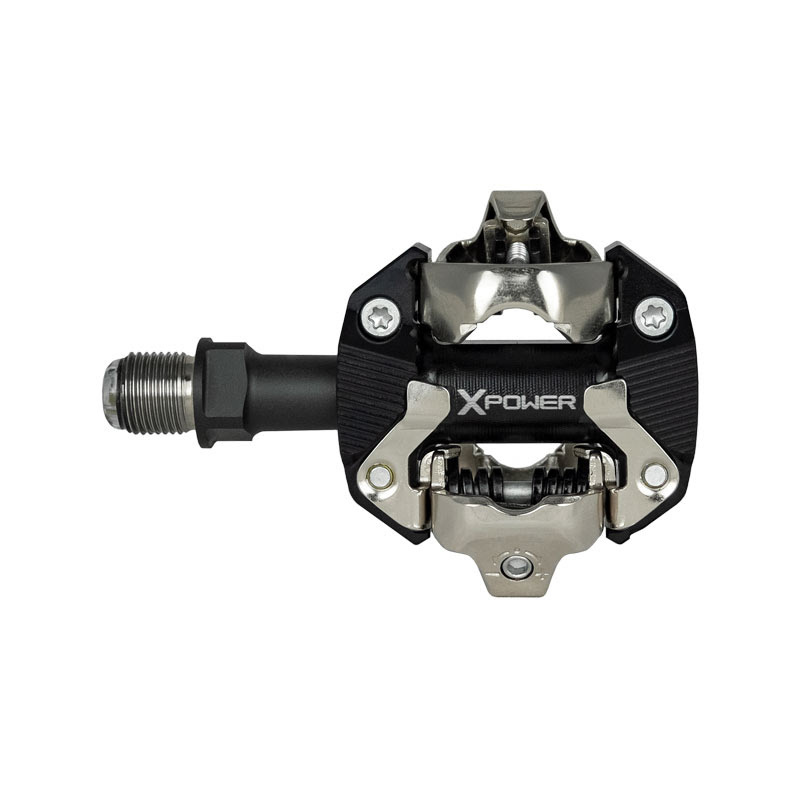 SRM's X-Power Mtb pedals get a new body style and bindings from Look Cycles.  
On top of the new shape they've also added a rust protective coating to the spindle.  
Accuracy ±2%
SINGLE, DUAL 
Left / Right Balance
Compatible with Head-Units using ANT+™ and Bluetooth®
Zwift™ compatible
iOS & Android™ App
Rechargeable via magnetic charger
Up to 30h runtime (standby power draw is 2-5% per day)
Triple bearings for perfect load distribution and durability
High quality sealing for protection against mud and water
Made of stainless steel and aluminum alloy
Weight 172 g per pedal
Pedal Stack height of 10.5 mm
Q-Factor 54 mm
Firmware updates via Bluetooth
2 years warranty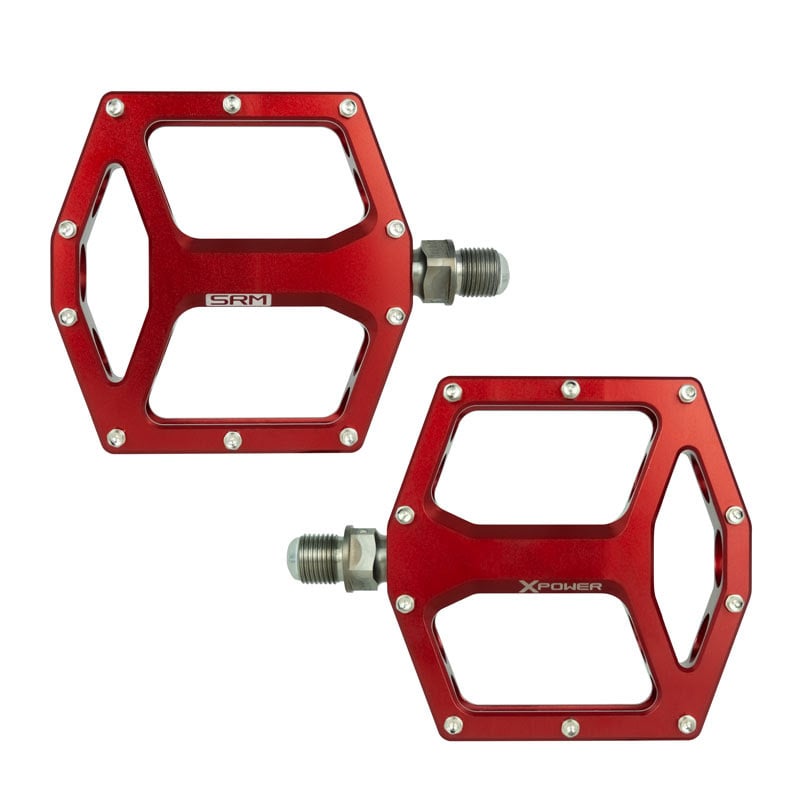 And of course available in platform version as well.   
Both SPD and platform versions are $1499 for single sided power and $1799 for dual sided.  
Available in Black, Red, Blue, Orange, Green and Gold.