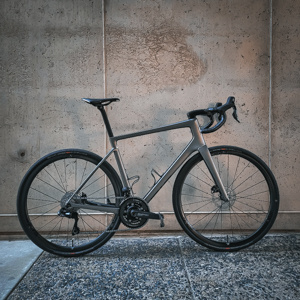 To some people bicycles are just a form of transportation and the bike is just a tool, something to be locked up outside while at work or when running errands.

Other's want a machine built specifically for racing. Something low and long, with the stiffest and lightest components possible, where every gram counts and speed is everything.

Somewhere a few steps back from pure race machine, where expert craftmanship and art you can ride meets, is where this Enve Melee falls.