The THM bar/stem combo
 The Frontale is 2 of THM's most popular components seamlessly blended together to create one of the lightest handlebar/stem combos in the world. 
 This combo is a fantastic choice for those looking to make their bikes more efficient when the hills come, or on the flats.
 While being very lightweight, these bars also boast a fairly high load capacity of 110kg (243 pounds)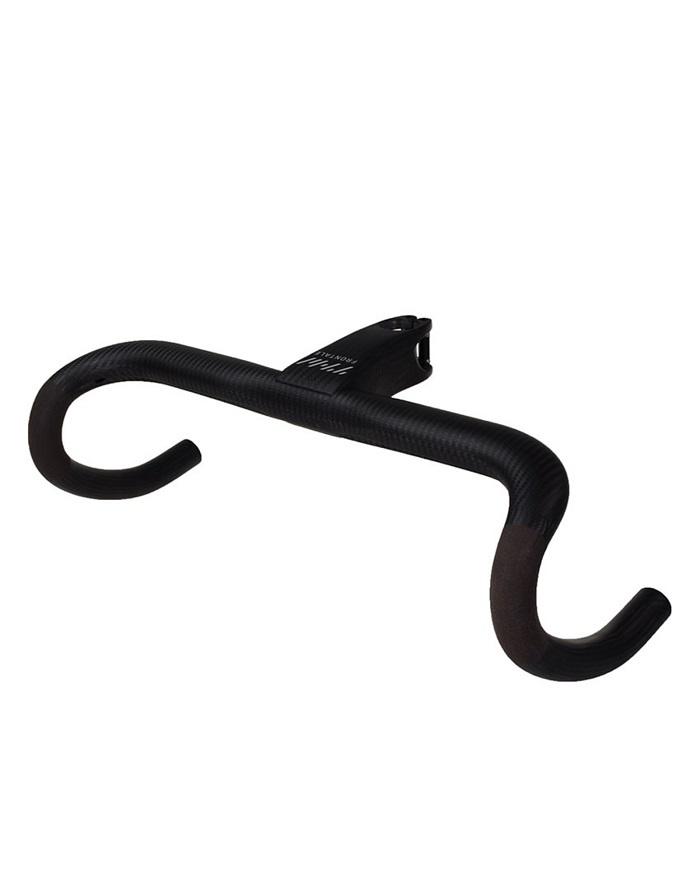 The trademark craftsmanship sacrifices nothing on this very striking set up.
THM opted to not paint or apply a gloss overcoat to the Frontale, and instead polished the carbon to a very smooth finish, providing even more weight savings.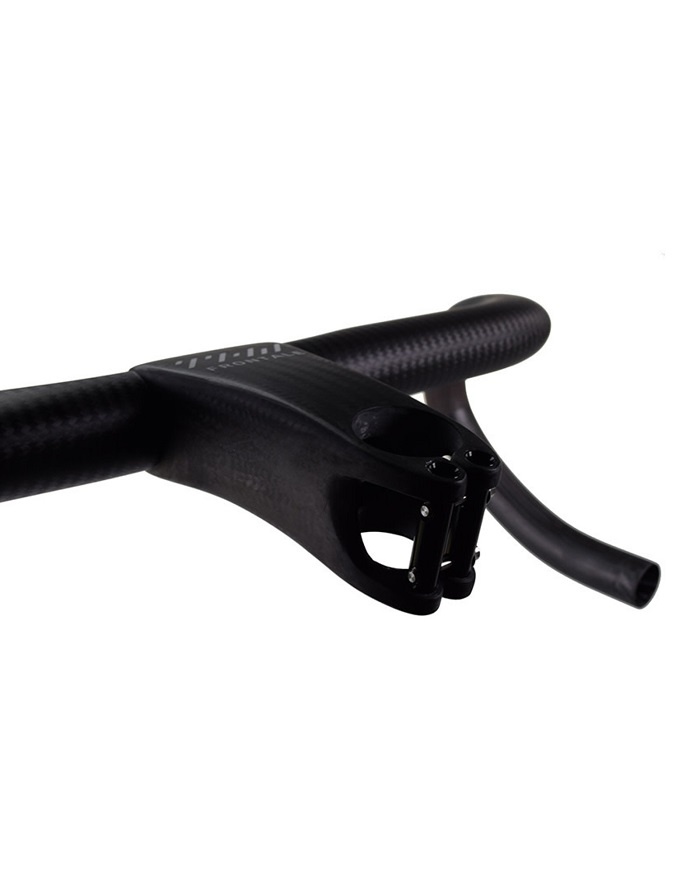 The Frontale stem angle is 6°, and comes in 3 different lengths. 90mm, 100mm, 110mm.
 Designed to work with 1-1/8 steerer tubes, the stem features a 40mm stack height.
 Additionally, the drops have a 6° flare, and 119mm drop.
·    77mm reach
·   Width: 40,42, 44cm 
·   Length: 90, 100, 110mm  
·   222grams (420x100mm)  
·   MSRP $1099.00