Tune's new derailleur adjustment tool
For the shop or home mechanic who demand nothing but perfection, this new offering from Tune may just be what you've been waiting for.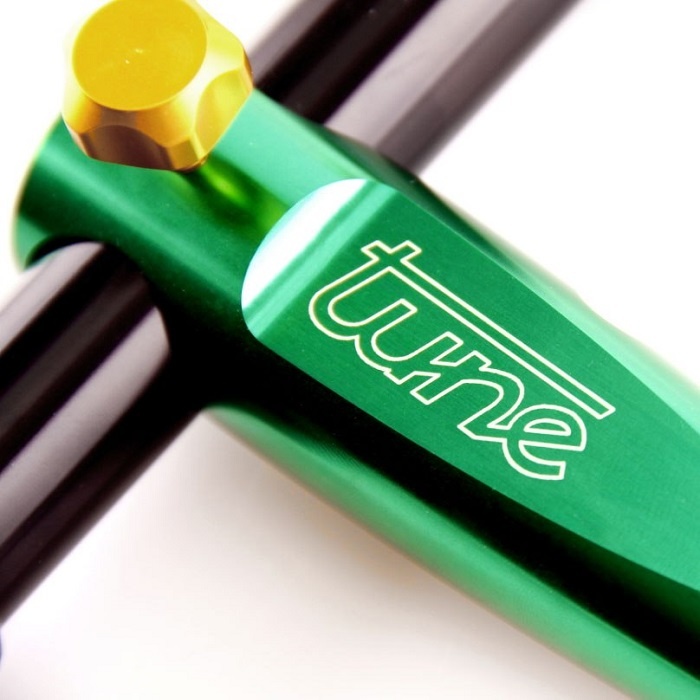 The linientreau is a laser alignment guage designed with the purpose of helping dial in shifting. It works on drivetrains from 7-13 speed, but works especially well for newer drivetrains of 11 to 13 speed that require precision adjustment.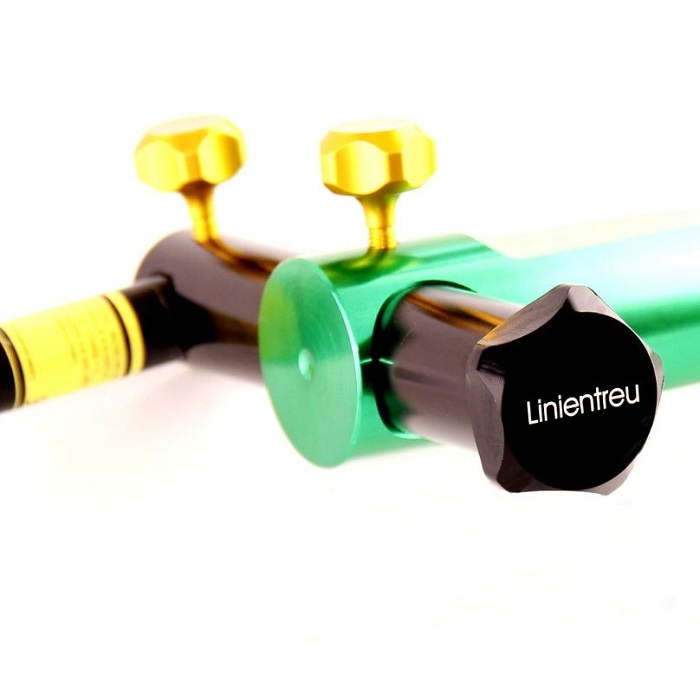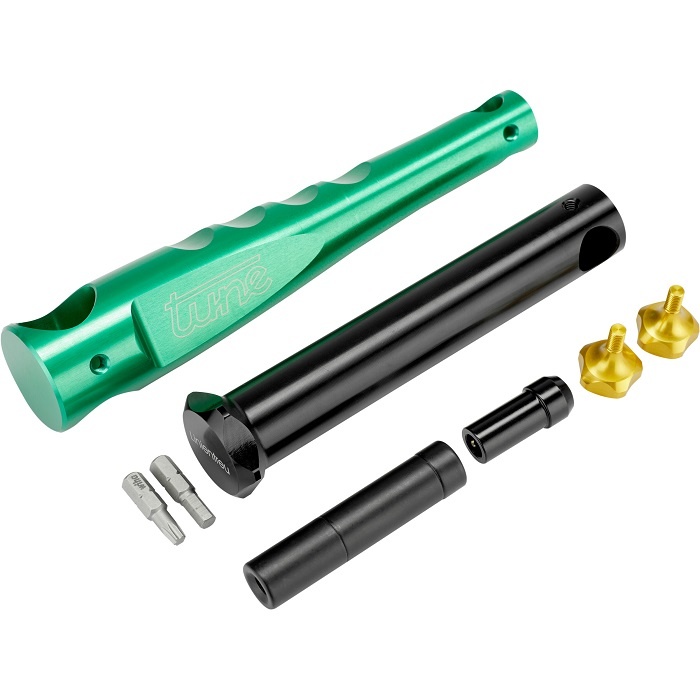 By placing the appropriate bit into the tool interface of the rear derailleur and engaging the laser, you can begin checking adjustment, and fine tuning your shifting.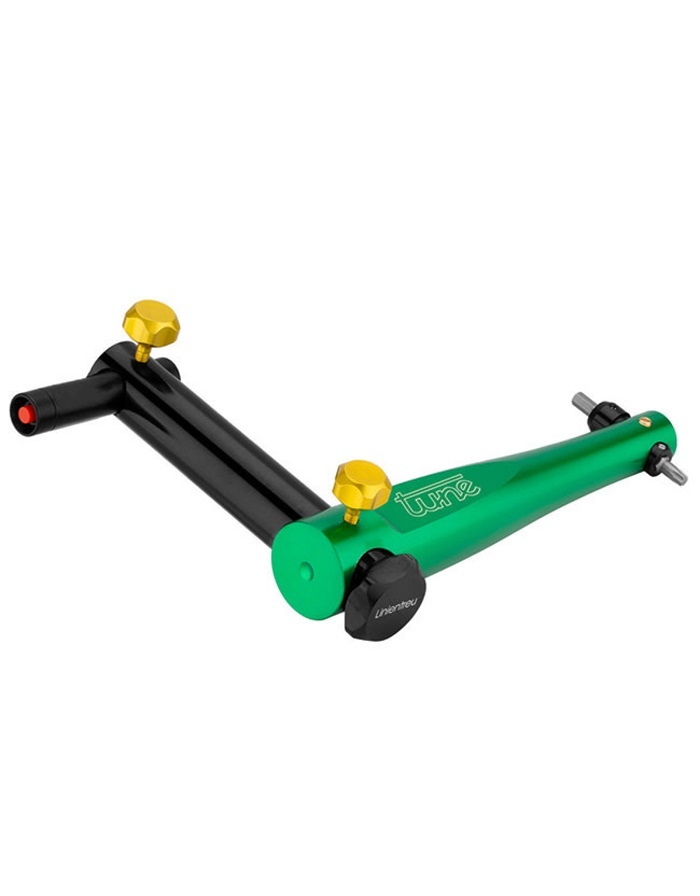 The Linientreu is crafted from 7075 aluminum, and comes with a 5mm, and T-25 torx bit, both 25mm in length, to fit essentially all rear derailleurs.
·      Works with 7-13 speed 
·      7075 aluminum  
·      455 grams 
·      MSRP $130.00